And the message is not always clear, but is eventually understood.
Truth is to be discerned, and as someone recently said… "Discernment is not looking at the man holding the bloody knife and agreeing that he is the murderer. Discernment is seeking who it was that put the bloody knife in the man's hand."
That being said let us take one last look… Info below from Exposing Flynn Networks and others as noted.
Exposing Flynn Networks, [5/9/2022 3:57 PM]
The telegram channel "General Flynn Exposed" started at the end of November. They started with sensational news and sharing Adrian John Wells story which implicates Craig Sawyer and General Michael Flynn as being involved in destestable crimes against Humanity.
In my opinion, General Flynn Exposed (the telegram channel) is an example of one of his networks.
Tactics used: Confusion, Misdirection, Many "sock puppets" infiltrating the idea, Clickbait "no sauce" to muddle the truth, water down the truth with a bunch of lies, Bait & Switch
Targets: Lin Wood, Timothy Charles Holmseth, Breb and any one who supports any of the above
Usual suspects: Jordan Sather, David Hancock, Gordon Rose (operatives involved in the Rittenhouse psyop) with co-conspirators Brian Gamble & Jeremy Oliver from the America Project.
Exposing Flynn Networks, [5/9/2022 3:58 PM][Forwarded from Exposing Flynn Networks]
It all began when Lin Wood shared the channel at the same time he stated he was betrayed by General Flynn. It is possible he was baited by someone commenting on his channel directing him to this page, which just so happens to have been created right when Lin started to expose General Flynn.
After Lin took the bait (I believe twice and shared the page on his channel), Jordon Sather shared the channel implicating it was Timothy's page. This was to create the notion that the page was being run by Holmseth for their psyop to work correctly and they needed the followers of Lin and Holmseth to be following this page when they flipped the script in order to sow discord.
This idea was reinforced with the "Leederal Larp" video.
Understanding the playing field that is telegram is essential to understanding how this entire operation went down. One can operate more than 5 sock accounts quite easily when being in a chat and it appearing as different people.
It is quite obvious to onlookers who have been paying attention to what has been transpiring since November, that the GFE page is not run by Timothy Charles Holmseth. No one knows where Timothy is or if he is even alive. His body of work which is widely available tie into horrific child trafficking rings that have existed likely since the dawn of time, but most recently exposed and completely ignored and covered up has to do with the Finders Cult and the Franklin Cover Up.
The questions remain:
Where is Timothy Charles Holmseth and is he alive?
Was the website ever his at any point in time or was it part of the PSYOP?
Was the gab ever his at any point in time or was it part of the PSYOP?
SNAKE VENOM…..RUN – HIDE – DONATE TO SAVE YOUR LIFE!
Exposing Flynn Networks, [5/9/2022 4:15 PM]
[Forwarded from Exposing Flynn Networks Chat]
I wonder often, did these people get into it unknowingly and sign contracts they can't get out of? Are they useful idiots and/or deceived? Or are they actors knowing full well what's going on? Do they think they are doing the right thing and fighting with "patriots"? The thing that makes me uncomfortable about it all is how many products they sell, operating on the spirit of greed, seemingly only pushing truths that are allowed by their contracts.
I am not fully sold that every single person involved in these networks is pure evil, but I am also not fully convinced that it's not the case either. Time will tell.
Who wrote 17 books all filled with illuminati symbolism and boasting of the success of the same people who have brought us Covid-19, RESET, organized religion/World Council of 501c3 Churches such as Bill Gates… and never batted an EYE, not ONE EYE…at it until called out…then still continued to use the same symbolism in your face at Thriving Carnival Events and laughed in your face?
I wonder if Trump knows Clay wrote about him and knows his Dragon Energy mindset? Making money off of people you don't know based on your own MAGIC self perception? Well, Clay is an expert at that. And throws in the illuminati symbols because he thinks they are cool and knows NOTHING OF THEIR MEANINGS (that's what he said). And I'm sure if you asked him, he doesn't know how dragon energy is used in magic, nor what the dragon stands for. He just thought that was a catchy phrase, I bet.
DRAGON ENERGY is a new age angelic thing…. But, I'm sure if you ask Clay…he will say he didn't know that.
"Dragons are among the most magical, high-frequency beings you will ever have the pleasure of meeting. They are electro-magnetic and multidimensional, and as such are not subject to quite the same dynamics as those of us with physical bodies! Because of this, and for many other reasons, Dragons and their healing power are beautiful to work with, as your guides and as companions, helping to expand your sense of what is possible, your consciousness, and your belief in your own inner magic and light.
"I am always slightly amazed by the number of people that will ask "how can I get Dragons to do what I want?" Would you ever consider attempting to manipulate a friend in this way? Actually I suspect that some of the people who ask this question probably would, but most are coming from a genuine place of misunderstanding which is ego-based, and somewhat influenced by TV and literature where the humans generally wield Dragon Power as a weapon. On this planet, we have been taught for a long time that humans are the top of the pyramid,and that we must manipulate dragon energy in order to get what we want. NONE OF THIS IS TRUE. Humans are far from the top of any pyramid and energy manipulation of any kind is ultimately going to bite you in the bum." Learn more about the healing power of working with dragon energy (danceswithdragons.com)
Now I ask you is this DARK MAGIC OR AN INNOCENT WHITE BOARD?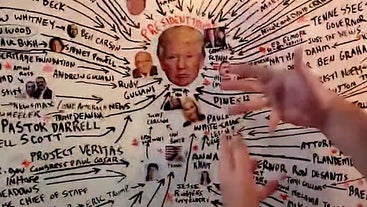 What are they trying to get Trump to do? To be?
Exposing Flynn Networks, [5/9/2022 4:16 PM][Forwarded from 1776America]
2000 page report – OSINT. Indicates that Jordan was also operating GhostOfEzra. Discern for yourselves what you think. But the sock puppet accounts are alive and well.
So someone becomes the "authority" shill hunter – know it all and it appears that all the while creating the shills they call out. Sock puppets.
The PDF is Jordans who is Jordan Sather.
🍞The Breb Room 🍞, [2/15/2022 10:15 PM]
[Forwarded from GodandCountry]Jordan is Ghost if Ezra? Sock Puppet accounts? https://t.me/StormIsUponUs_Channel/42
I WILL LEAVE IT HERE FOR YOU TO ALL PONDER…. CHOOSE, CHOOSE, CHOOSE WHO YOU SHALL FOLLOW…. EACH MUST CHOOSE FOR THEMSELVES.
WATCH THE WHITE HOUSE COMMUNICATIONS AGENCY 2017!
| WHCA, 2017 Joint Force Edition | The White House Communications Agency aims to build and maintain a world class organization poised to deliver Presidential quality communications services, ensuring the President has the ability to communicate anytime, by any means, anywhere in the world | https://gnyc.store
White House Communications Agency – Home (whitehousecommsagency.mil)
IN MY DILIGENCE OVER THE PAST TWO YEARS AND LONGER… IT HAS ALWAYS BEEN MY MOTIVATION TO HELP OTHERS TO OPEN THEIR EYES TO SEE AND THEIR EARS TO HEAR….
As all of you know, I have never asked for a donation, nor a gift, nor anything. Just that you discern all things and hopefully by sharing my discovery processes you have seen how to seek the things they throw at us. "They" meaning the con artists and propaganda pushers who the most dangerous of all are the wolves in sheep's clothes. Those who come to help you while boiling a pot of water in their tunnels. Later to lead you there and put you in.
It has reached a climax in the war and now it is time to put my boots on the ground again. As I have in my past years. In so doing… it is my hope that others have found the keys to seeing beyond what is presented. The key is taking all things to the Holy Spirit for discernment, guidance and wisdom to understand what is being shown and this includes in our daily walk outside of the internet.
KEEP ON PRESSING INTO THE KINGDOM OF GOD….PRESS, PRESS, PRESS!
DIANNE