WHO WILL BE THERE?
On the home front we have a very interesting play of events. Americans will now have to decide whose rally they will be attending…. do you buy a ticket to do the "THRIVE TIME WITH FLYNN" or do you do the FREE "PRESIDENT TRUMP RALLY?" Both are on the exact same day.
SO NOW THIS IS AN INTERESTING DISPLAY OF EVENTS, NOW ISN'T IT?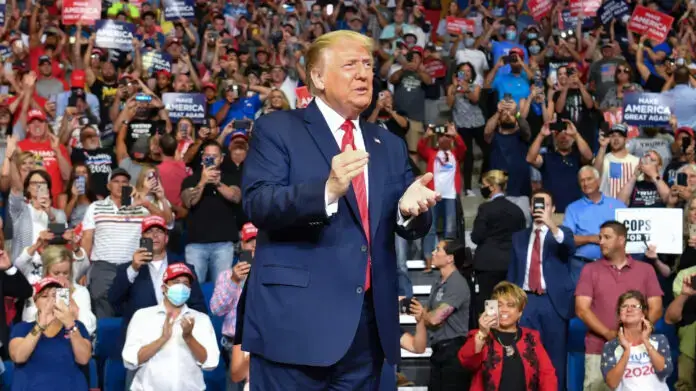 January 15 Arizona Trump Rally
When: 5 p.m. MT with Trump speaking at 7 p.m. MT (9 p.m. ET)
Where: Canyon Moon Ranch in Florence, Arizona
Tickets: Request here
The gates will open at 2 p.m. local time in Florence, with several local candidates joining the former president on stage starting around 5 p.m.:
Former President Donald J. Trump will hold a rally in Arizona in January, a political action committee called Save America that is affiliated with the 45th president announced Thursday.
Trump will speak at 7 p.m. on Jan. 15 in Florence at the same location where the Country Thunder music festival is held. It will be his first rally appearance of 2022.
Kari Lake, one of several Republican candidates for governor in Arizona, announced her attendance for the upcoming rally on Twitter. She was endorsed by the former president in late September.
All the usual sources will be providing live coverage including Newsmax, OAN, and RSBN:
Trump had abruptly canceled his January 6 press conference, saying he would make a speech in Arizona instead and so now people will hear it on Jan. 15th!
SO THE AUDITS DIDN'T GO SO WELL, AND NOW WE ARE LOOKING AT THE ENTIRE EVENT WITH CLOSER SCRUTINY. FEAR NOT, PRESIDENT TRUMP TOLD US LONG AGO THAT HE HAD EVERYTHING.
Do you really believe President Trump would leave the audits up to the ones that took charge? Remember he knew all of what we are just now learning, from the start. He would never rely on a Crypto Block Chain guru who was in the middle of a scandal for frauding crypto currency values, who was doing work for the "Dirty Trick Squad" bunch and a member of the Council on Foreign Relations to have their hands on any of his future, let alone his Presidency. He would NEVER do any such thing. It appears more like he allowed the SHOW TO GO ON in order to bait a few rats and let them, in their own arrogance, fall into a big pile of CHEESE! GOOEY, GOOEY CHEESE and now they are covered in it. Or..??..your guess is as good as any one elses…so think about it.
Remember, Trump had cyber space experts monitoring the election in real time and they confiscated the servers in Germany. They since have been making maneuvers to bring down infiltrated strongholds and now we are seeing crazy things like Kazakhstan, and Ukraine….and Tunisia…many other nations and many doubles abound. Yet, we hear very little of any of this at Thrive Time, but, hey…. step on up and buy your ticket. If you think the price is too high…pay what you can! Remember there is one man out to save America…he keeps telling us his name over and over and over…and every time…my head hurts to hear it.
It appears to be obvious without saying a word, President Trump is showing us that there is a blue pill and a red pill and you are the one who must choose if you want to sleep and keep paying the game (paying is not a typo) or wake up and see what needs to be done! Perhaps the entire fiasco taking place now in Thriving Time… was to expose the entire inside networking? To show people how they infiltrate and are welcomed in to do so by tender hearted seekers…? Perhaps it was a distraction and all the people were in on it? Or perhaps it was allowed to take place to expose and or to attract rats? Whatever it is, it will be revealed. Perhaps we shall all be surprised?
Meanwhile, others are researching and are getting very red pilled and many are not happy at what they are finding.
And they are connecting the dots that few are talking about….
We are left to connect the dots ourselves as many will not talk about these things at all. They are hung up on two events audit and COVID…. oh and run for office and donate.
So we turn to the ones who are daring to look behind the veil and see what they are finding. Many are connecting the dots and realizing something did not and does not add up.
Many events are taking place with real warfare consequences and we are having to sift through the grifters, all sorts of psyops, and fake news, as the war is taking a 3D projection with, of course Russia, Russia, Russia. It appears that truth is all around us, and few are talking about Tunisia along with a lot of other smaller nations no one hears a lot about.
So, meanwhile as we were watching Kazakhstan, there was unrest in Tunisia…. (Don't you love the new term for revolt…"UNREST"?)
Remember first…Tunisia was the only democracy to emerge from the 2011 Arab Spring revolts, in which Ben Ali was deposed, along with a handful of other Arab leaders.
Protests have taken place in the Tunisian capital against president Kais Saied. Thousands rallied near the suspended parliament. Others were prevented from joining the demonstration.
In July, President Saied sacked the prime minister – creating the biggest political crisis since the 2011 revolution.
Noureddine Bhiri, the deputy chairman of the Ennahdha party, went on a hunger strike after he was arrested by plain clothes officers, and later accused of possible "terrorism" acts and now suffers from health concerns because he wasn't eating and had to be hospitalized. Of course his lawyers say the allegations are false. So now the United Nations, human rights person has expressed concern about human rights abuses in Tunisia and demanded that a former justice minister held in a clampdown on the Ennahdha party be either charged or freed.
All of this while human rights persons say nothing about innocent victims in a DC jail with terrible conditions, mistreated and fed poorly, mainly patriots of January 6th who are innocent who are the same ones pushing a jab on the world that is designed to depopultate, and or push for COVID PASSPORTS to monitor and control the entire world. There appears to be no concern, at the UN for the human rights abuses of the citizens. What does that tell you? Read full story: https://www.aljazeera.com/news/2022/1/11/un-raps-tunisia-over-arrest-of-ex-justice-minister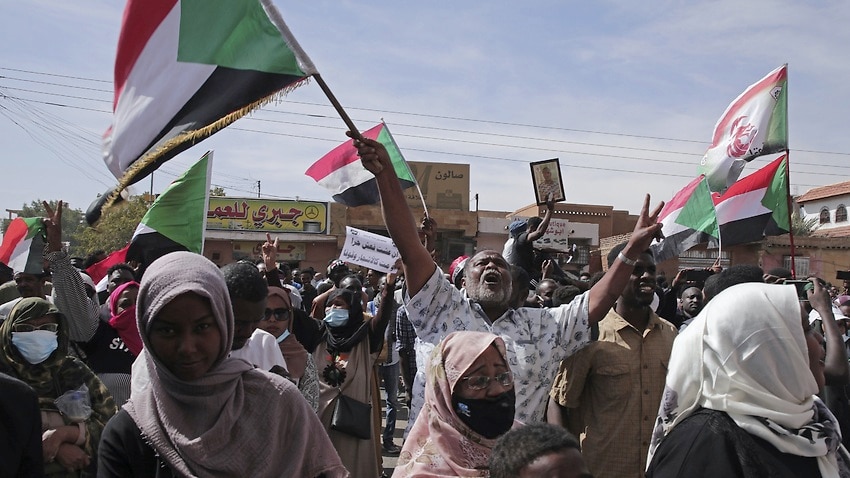 Sudan Prime Minister Abdalla Hamdok resigns amid deadly anti-coup protest
The resignation of Abdalla Hamdok comes less than two months after he signed an agreement with the military to be reinstated as prime minister.
Sudan Prime Minister Abdalla Hamdok has announced his resignation after an anti-coup protest ended with two deaths at the hands of security forces.
In a televised speech, Mr Hamdok said a roundtable discussion was needed to come to a new agreement for Sudan's political transition to democracy.
Sudanese security forces killed two protesters, medics said, as thousands braved tear gas, a heavy troop deployment and a telecommunications blackout to demand a civilian government.
Full Story: Sudan Prime Minister Abdalla Hamdok resigns amid deadly anti-coup protest (sbs.com.au)
So what is taking place?
KEEP ON PRESSING INTO THE KINGDOM…PRESS, PRESS, PRESS, PRAY UNCEASING AND TAKE ALL THINGS BEFORE THE LORD FOR DISCERNMENT!
DIANNE