The Good Lord told a parable to his followers in John chapter 10. The message resembles the calling to the Church of Laodicea in Revelation Chapter 3. Jesus told the Lukewarm Politically correct church at Laodicea that he stands at the door and knocks.
Revelations 3: 14-22
14 And unto the angel of the church of the Laodiceans write; These things saith the Amen, the faithful and true witness, the beginning of the creation of God;
15 I know thy works, that thou art neither cold nor hot: I would thou wert cold or hot.
16 So then because thou art lukewarm, and neither cold nor hot, I will spue thee out of my mouth.
17 Because thou sayest, I am rich, and increased with goods, and have need of nothing; and knowest not that thou art wretched, and miserable, and poor, and blind, and naked:
18 I counsel thee to buy of me gold tried in the fire, that thou mayest be rich; and white raiment, that thou mayest be clothed, and that the shame of thy nakedness do not appear; and anoint thine eyes with eyesalve, that thou mayest see.
19 As many as I love, I rebuke and chasten: be zealous therefore, and repent.
20 Behold, I stand at the door, and knock: if any man hear my voice, and open the door, I will come in to him, and will sup with him, and he with me.
21 To him that overcometh will I grant to sit with me in my throne, even as I also overcame, and am set down with my Father in his throne.
22 He that hath an ear, let him hear what the Spirit saith unto the churches.
Without the good shepherd, or pastor, there is no one guarding the sheep to keep the enemy from entering into the sheep to lead them astray, and even have them for their dinner. America is presently a nation without any protection in government. Wolves and vipers have entered in and are hungry to see who they can devour. We are left with only one direction to go, and that is to seek the Good Shepherd who is our Lord of Lords and King of Kings, Jesus the Christ.
HE TOLD US WHEN HE WALKED THE EARTH TO BEWARE OF THOSE WHO WILL ENTER IN AS THIEVES AND ROBBERS.
We are experiencing thieves and robbers in both our Government and our Churches. Remember, so many false shepherds opened their churches and told their sheep that the jab was the Christ thing to do and they must do it. Even knowing it was toxic and even knowing it would not stop the sheep from getting sick, nor would it stop them from any of the mandates, and even though the recovery rate for the virus was 99.99%. Are these not wolves, vipers and down right rats to do such a thing to God's children?
The truth is the truth and the truth shall set you free. If you are with such shepherds, you have free will to return to the fold of Jesus the Christ and use the Holy Spirit to teach you, guide you, and show you the way. You are not stuck in a church that has sided with Tyrannical Cabal Governing that has a one world hidden agenda, and plans to enslave hummanity. We are told to come out of her my people and we are also warned what these hirelings are all about. MAINLY THEY ARE NOT OF GOD, AND THEY WILL NOT LAY DOWN THEIR LIFE FOR THE SHEEP, THEY WILL LEAD THEM TO THE SLAUGHTER AS WE ARE WATCHING MANY OF THEM DO RIGHT NOW.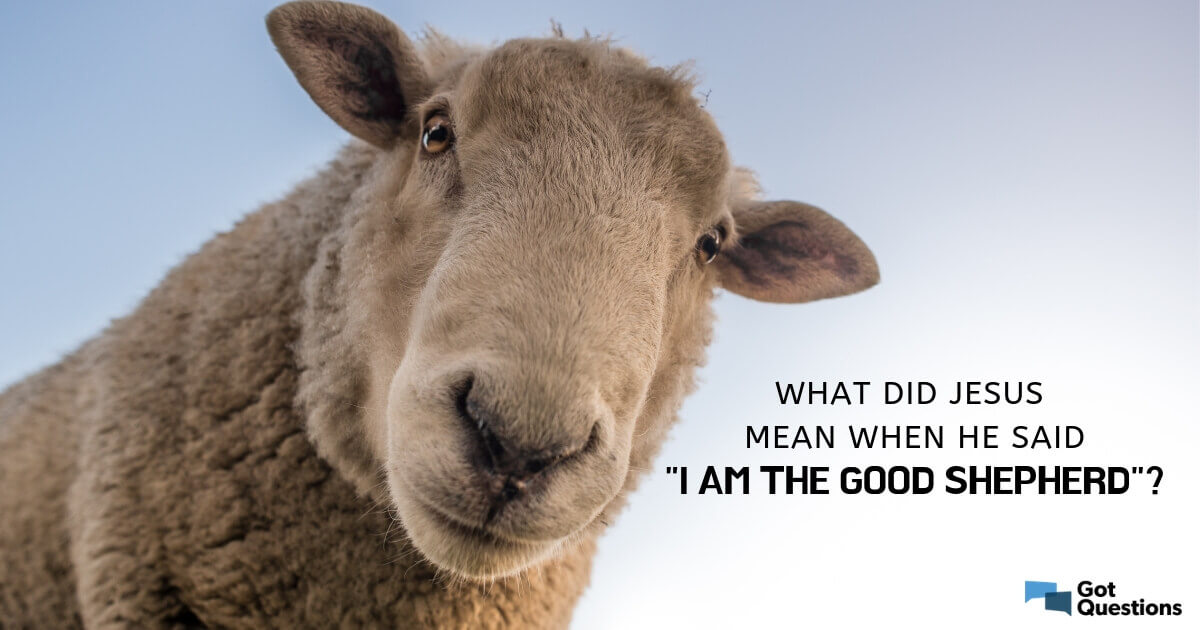 ◄ John 10 ►
Jesus the Good Shepherd
1 Verily, verily, I say unto you, He that entereth not by the door into the sheepfold, but climbeth up some other way, the same is a thief and a robber. 2 But he that entereth in by the door is the shepherd of the sheep. 3 To him the porter openeth; and the sheep hear his voice: and he calleth his own sheep by name, and leadeth them out. 4 And when he putteth forth his own sheep, he goeth before them, and the sheep follow him: for they know his voice. 5 And a stranger will they not follow, but will flee from him: for they know not the voice of strangers. 6 This parable spake Jesus unto them: but they understood not what things they were which he spake unto them.
7 Then said Jesus unto them again, Verily, verily, I say unto you, I am the door of the sheep. 8 All that ever came before me are thieves and robbers: but the sheep did not hear them. 9 I am the door: by me if any man enter in, he shall be saved, and shall go in and out, and find pasture. 10 The thief cometh not, but for to steal, and to kill, and to destroy: I am come that they might have life, and that they might have it more abundantly.
11 I am the good shepherd: the good shepherd giveth his life for the sheep. 12 But he that is an hireling, and not the shepherd, whose own the sheep are not, seeth the wolf coming, and leaveth the sheep, and fleeth: and the wolf catcheth them, and scattereth the sheep. 13 The hireling fleeth, because he is an hireling, and careth not for the sheep. 14 I am the good shepherd, and know my sheep, and am known of mine. 15 As the Father knoweth me, even so know I the Father: and I lay down my life for the sheep. 16 And other sheep I have, which are not of this fold: them also I must bring, and they shall hear my voice; and there shall be one fold, and one shepherd. 17 Therefore doth my Father love me, because I lay down my life, that I might take it again. 18 No man taketh it from me, but I lay it down of myself. I have power to lay it down, and I have power to take it again. This commandment have I received of my Father. 19 There was a division therefore again among the Jews for these sayings. 20 And many of them said, He hath a devil, and is mad; why hear ye him? 21 Others said, These are not the words of him that hath a devil. Can a devil open the eyes of the blind?
WHAT DO THE EVIL SATANS IN SHEEP AND WORSE YET, IN SHEPHERDS CLOTHING WANT?
It is your mind the evil ones want. They do not want you to think, feel and choose. Studies have proven the mind is something science can't find, and they also can't find the soul. This is how GOD CREATED US. No one can steal your free will…you and you alone possess that right. And no one can take your soul from you….but the devil can tempt you, barter, and you can agree to sell it for a price…with your free will. Once you do, it will be difficult to break your contract…but you can if you call on the Lord. The only problem is….once you get so far into the work of evil, it is hard to come out from it. The evil ones torment your mind and do all they can to keep you in their claws. The best thing is to not get tangled into their web….but, fear not, if you do…you can call on the Lord and he will free you from it…but you have to want to do that for you and only you can use your free will to do so.
There is always hope…pray for those who have fallen away into lawlessness that their hearts be changed and they repent of their evil ways and have remorse for their blindness.
Stay strong and keep pressing forward! Put on the whole armor of God. Call on the Holy Spirit to lead you every moment of the day and night.
Dianne