New Reports coming in for today….
Russian President Vladimir Putin has signed a decree allowing to impose restrictions on Russian exports and imports of products and raw materials to/from particular countries, the list of which the government should prepare within 2 days.
The Russian defense ministry has released the results of the first 2 weeks of the operation in Ukraine:
🔻The Russian armed forces have destroyed 137 Ukrainian anti-aircraft missile systems, accounting for more than 90% of Ukraine's long-range and medium-range anti-aircraft missile systems in service.
🔻The Russian armed forces have destroyed 81 Ukrainian air defense radar stations, resulting in the loss of combat control of Ukraine's aviation and air defense.
🔻The Russian ground and air forces have destroyed 89 Ukrainian combat aircraft and 57 helicopters out of 250 vehicles in service.
🔻About 90% of the Ukrainian military airfields, where the country's military aviation was based, have been put out of service.
Russian Deputy Foreign Minister Sergey Ryabkov said during an appearance on national TV on Saturday:
🔵 Russia has drafted a list of individual sanctions against the West and will make them public soon;
🔵 Russia is satisfied with the way the dialogue with China is developing;
🔵 Russia is ready to resume work with the United States on security issues, including the New START treaty, if Washington shows willingness to do so;
🔵 Russia has outlined to the United States the consequences of arms deliveries to Ukraine, and these weapons have now become legitimate targets for the Russian forces.
EU foreign policy chief Josep Borrell admits that the West has made a number of mistakes in its relations with Russia, including when it promised NATO membership to Ukraine. 🔎 "I am ready to admit that we have made a number of mistakes and that we have lost the opportunity of Russia's rapprochement with the West… There are moments that we could have done better, there are things that we proposed and then could not implement, such as the promise that Ukraine and Georgia would become part of NATO …I think it's a mistake to make promises you can't deliver," Borrell told the TF1 broadcaster.
Putin, Macron and Scholz held a phone conversation on Saturday:
▪️Putin said that Ukrainian nationalist units are systematically disrupting rescue operations; Putin listed to Macron and Scholz numerous gross violations of international humanitarian law by Ukrainian troops; The leaders discussed issues linked to Russia's demands regarding the situation in Ukraine;
▪️Putin informed Macron and Scholz about the real humanitarian situation in areas of Donbas subject to Russia's special operation; Putin told Macron and Scholz in detail about a series of Russia-Ukraine negotiations held in a video format in recent days; The leaders agreed to continue contacts on the Ukrainian issue.
South African producers will not be able to make up for a possible reduction in the supply of key commodities from Russia, primarily palladium and other platinum group metals. This was announced on Thursday by South African media firm SABC, citing the director of the largest mining company, Sibanye-Stillwater, Neil Froneman.
The US does not have direct evidence of war crimes in Ukraine, despite what has been seen on social media, Defense Intelligence Agency Director Lt. Gen. Scott Berrier said during a congressional hearing.
(Let me add that the war crimes seen on social media are fake news. Berrier all but said that.)
The troops of the Donetsk People's Republic (DPR) have liberated the city of Volnovakha in the Donetsk region, Russian Defense Ministry spokesman Igor Konashenkov said on Friday, adding that DPR forces continue to encircle Mariupol. DPR has established control over 80 settlements, while Kiev forces still control about 35-40% of the Donetsk and Luhansk regions, according to DPR spokesman Eduard Basurin.
S&P Global predicts that the events in Ukraine will lead to a global oil supply disruption. According to Aaron Brady, S&P Global executive director, this disruption can be the biggest in history since Russia is irreplaceable as a supplier.
The International Energy Agency is ready to release "as much oil as needed" from its strategic reserves to rein in soaring crude prices, IEA executive director Fatih Birol tells the Financial Times. IEA is now trying to persuade members in the Middle East, Latin America and Asia to boost their oil production, he says, after Saudi Arabia and the United Arab Emirates refused to increase theirs.
The Russian Defense Ministry says that 723 foreigners were evacuated via the Sumy-Poltava route, including 576 citizens of India, 115 of China, 20 of Jordan and 12 of Tunisia.
Some 4.5 million civilians, including 2,000 foreigners, are still unable to leave the zone of conflict, according the ministry.
The Ukrainian side lost 15,704 people killed, 860 people were taken prisoner.
A total of 3593 targets were hit, of which:
▪️ 98 control points and communication nodes
▪️ 237 air defense and radar stations
▪️ 389 tanks
▪️ 770 armored vehicles
▪️ 1286 units of special equipment and vehicles
▪️ 118 MLRS units
▪️ 436 field artillery and mortar guns
▪️ 133 planes and helicopters
▪️ 126 drones
The Russian forces have evacuated about 250 foreigners from the Kherson region of Ukraine to the Crimea using an armored train (on photos), the Russian Defense Ministry says.
The UN's Department of Global Communications has instructed staff not to refer to Russia's operation in Ukraine as a "war" or "invasion," the Irish Times reports.
❗️UN spokesman Stephane Dujarric told Sputnik (https://t.me/joinchat/7CHlOp6-Wks3ODI6) that the media reports on the ban were a misconception and no such order was issued, but reminded that the UN staff need to be mindful of the organization's unbiased position when covering the events in Ukraine or any other conflict.
Russia's National Guard (Rosgvardiya) says that it is in full control over the situation at the Zaporizhzhia nuclear power plant in southeastern Ukraine. The staff are working as usual, and Ukrainian soldiers who had guarded the facility laid down their arms and were allowed to go home.
The White House has made unsuccessful attempts to arrange phone conversations of US President Joe Biden with Saudi Crown Prince Mohammed bin Salman and UAE Sheikh Mohammed bin Zayed al Nahyan, amid US efforts to secure international support as oil prices continue to rise, The Wall Street Journal (WSJ) reports.
At least 100,000 refugees from Ukraine could arrive in the United Kingdom, Ukrainian Ambassador to the UK Vadym Prystaiko says, as quoted by Independent. The diplomat adds that visa requirements should be temporarily dropped for the refugees.
Ukrainian Foreign Minister Dmytro Kuleba has called his expectations from the upcoming talks with Russian Foreign Minister Sergey Lavrov "restrained," noting that he does not have high hopes for them. The two will meet on the sidelines of the Diplomacy Forum in Antalya on Thursday. Turkish Foreign Minister Mevlut Cavusoglu will also participate in the meeting.
Germany has been blocking the decision to disconnect Russia's Sberbank from SWIFT and has expressed concern about the restriction of Russia's access to ports, Bloomberg reports.
UK Secretary of State for Transport Grant Shapps says London "has nothing to do" with Polish plans to transfer its fleet of MiG-29 fighter jets to Ukraine in exchange for used US fighters, warning that NATO must be cautious about getting involved in the conflict between Moscow and Kiev.
The Russian government commission has greenlighted a package of measures to support the national economy under Western sanctions, which includes a mechanism of nationalization of foreign companies' property, the ruling party United Russia says. The mechanism envisages the establishment of external management over a company if it leaves the Russian market and more than 25% of it is owned by entities from "unfriendly" countries. The decision on external management will be made by a court but may be revised if a foreign company decides to return to the Russian market within five days.
Former Bolivian President Evo Morales told Sputnik he believes that the core reasons behind the Ukrainian crisis are the progressive expansion of NATO led by the US and their interference in the domestic affairs of other countries. Morales stressed the importance of launching an international campaign to make NATO respect the sovereignty and territorial integrity of other countries, saying that "NATO will become a constant threat to humanity in the event of our inaction."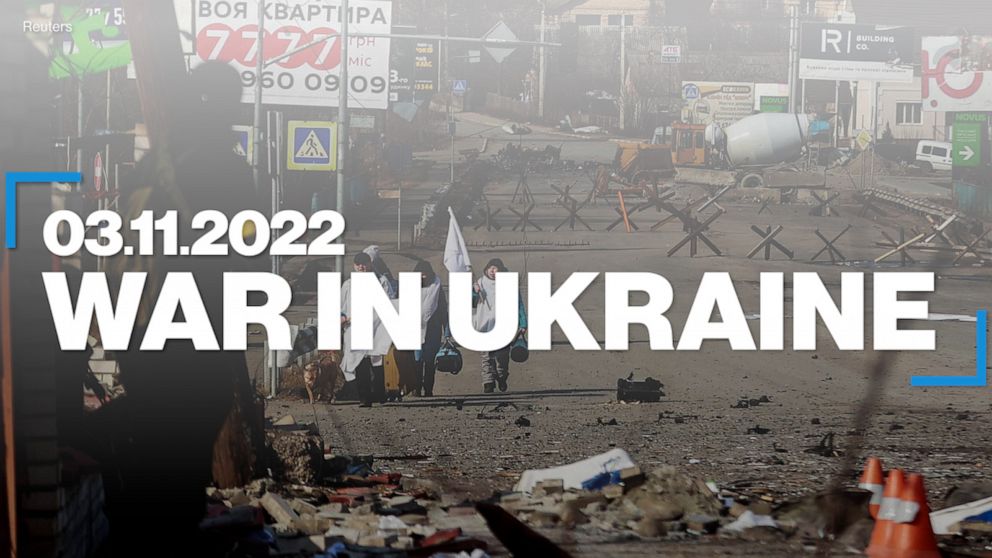 FAKE NEWS AND POLITICAL LIARS…
Listening to some of the people who have been filled up in the mind with the Russian rhetoric on evil Putin from fake news is a lot to stomach and refrain from commenting back at. We all have heard the hate spewed at the man for much longer than we heard the same hate filled lies spewed about President Trump and mind you, they are made by the very same ones in politics and fake news.
What part of this is difficult for people to understand? All of those who all of a sudden are listening to Go Brandon, fake news, and Klaus Schwab, Hillary, Pelosi, Graham, and even every one of the people who want to arrest every trucker, and every patriot…and the same ones who have left innocent Americans rot in a DC Jail …. oh is there any hope to ever awaken?
All I have to say is this… if they had their way like Lindsay Graham wants and killed Putin, and wiped Russia off the lousy world map…would they, and all who believe them, sleep better at night? Would they be happy to know that the US Bio-Weapons of Mass Destruction would be back up and running in no time? Would they be happy to know that now the depopulation of 7 billion of useless eaters was back on schedule to kill? Would they be happy to know that lockdowns will continue as planned now that they don't have any obstacles? Their oil and gas will continue to rise for this was a UN Agenda 21 goal all along. I'm sure they will like that.
Would they be happy to hear that WWIII will proceed as originally planned by the United Nations led Khazarian Mafia? Will they enjoy the new plan and vote for someone new to fight the cabal for them? Meanwhile will they again blame someone, anyone, but first before they do, will they agree to wipe anything RUSSIA OFF THE MAP AND SMILE AS THOUGH THEY FULFILLED SOME SORT OF PROPHETIC DEED FOR GOD.
When I watch all this blindness, I am thankful that God and God only judges all creation. So judge away to kill a man who is fighting to save a captured nation from those who have bombed and killed innocent people for over 8 years like it was a sport. Let all the followers of the fake news and political thieves and Oligarchs, do so right here and now, let everyone see you do it. You can play into the hands of the ones who desire to kill, steal and destroy, or you can open your eyes and see who is behind the veil creating the destruction. It is your choice.
KEEP ON PRESSING INTO THE KINGDOM OF GOD – PRESS, PRESS, PRESS!
DIANNE