Is President Trump now active on a new site in place for those who want to hear from the BANNED and SPEAK THEIR OWN TRUTH!
People are saying this is President Trump's site, while the official word is still not been spoken by Trump himself, other than hints that something good will be happening soon regarding his social media activity. But, Miller's relationship with the former president suggests the app is the answer to giving Trump a social media platform that can not be banned.
It was reported by Jennifer Jacobs, Sr. White House reporter for Bloomberg News covering Biden administration that President Trump was unlikely to join GETTR and won't "have any financial stake or participation" in the platform. "Apparently the ex president still has plans for a separate platform. Unclear what exactly," she said last week. When President Trump was asked directly by Dave Rubin if he had plans to join another platform, Trump answered, "There's a lot of platforms out there, that's what we're looking at, getting the right platform, a perfect platform, and I think you'll see something fairly soon."
SIDE NOTE: So anyone that calls President Trump, the ex- pres and covers Biden gloriously… well that speaks for itself. Couple that with reporting for Bloomberg News and you have a memorizer in lockstep with fake news. And then there is what President Trump actually said about Jennifer Jacobs, "The Des Moines Register is the worst," Trump said in Dec. 2015. "You have some reporter named Jacobs. She is the worst." Just saying…look at all things.
One curious question about the new Miller social media site is the funding.
The Wall Street Journal report confirmed that Jason Miller has received the primary funding of Gettr from fugitive criminal Chinese businessman Guo Wengui. "The Guo Family Foundation" and other international investors will give financial assistance but Miller added Guo doesn't have a direct financial stake or any direct role in Gettr. Mr. Miller didn't reveal the amount of funding but the people who are related with the matter said that more than $30 million has been raised so far and more than 100 people are employed in the company. So the question is, would President Trump BUILD a site that is funded by CHINA money from a fugitive criminal Chinese businessman?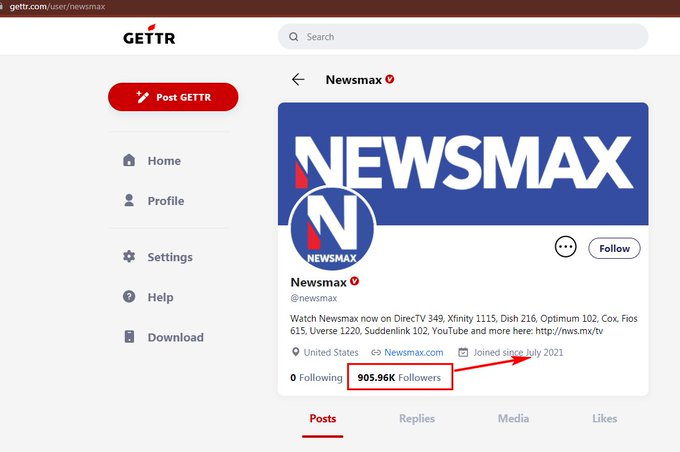 Trump is now on Rumble, a video-platform service that has become a new option for the truth tellers who have been banned, fact checked, and kicked off of YouTube, and is delving into new social media methods to tell his truth without fake media twisting his words, omitting key words and phrases, and out right telling lies. Trump use his right to free speech. So while the site is being touted and rumored that it is Trump's new platform, perhaps it is simply that he has found a platform that he can and will use freely to get his message out to the people without being censored or banned.
So regardless of whether this is or is not Trump's new site or place to speak out, it is now used by other key figures who have been banned from speaking on social sites like Twitter such as Lin Wood, Sidney Powell and others.
GETTR app features
GETTR interface, features, design and structure are look like Twitter. The main interface of this app is a feed of posts from accounts you follow. There will actually be an option to import your Twitter content when you will set up your Gettr account.
Highlighted Features are given below which are taken from Google & Apple app store:
Users can post videos up to 3 minutes long.
Up to 777 characters longer messages can be posted.
Videos can be edited within the App.
It supports Multi-language.
Quick sign up process.
Post, Repost.
Comments.
Image/Video Editor
News Sharing
Former spokesperson for Donald Trump, Jason Miller launched the new social media network called GETTR, which will directly challenge "social media monopolies" and battle "cancel culture."
The platform officially launched on July 4, Miller tweeted on Thursday. GETTR's description on the Apple Store describes it as a "non-bias social network for people all over the world" who wish to "express their opinion freely."
GETTR's mission statement declares it is "fighting cancel culture, promoting common sense, defending free speech, challenging social media monopolies, and creating a true marketplace of ideas."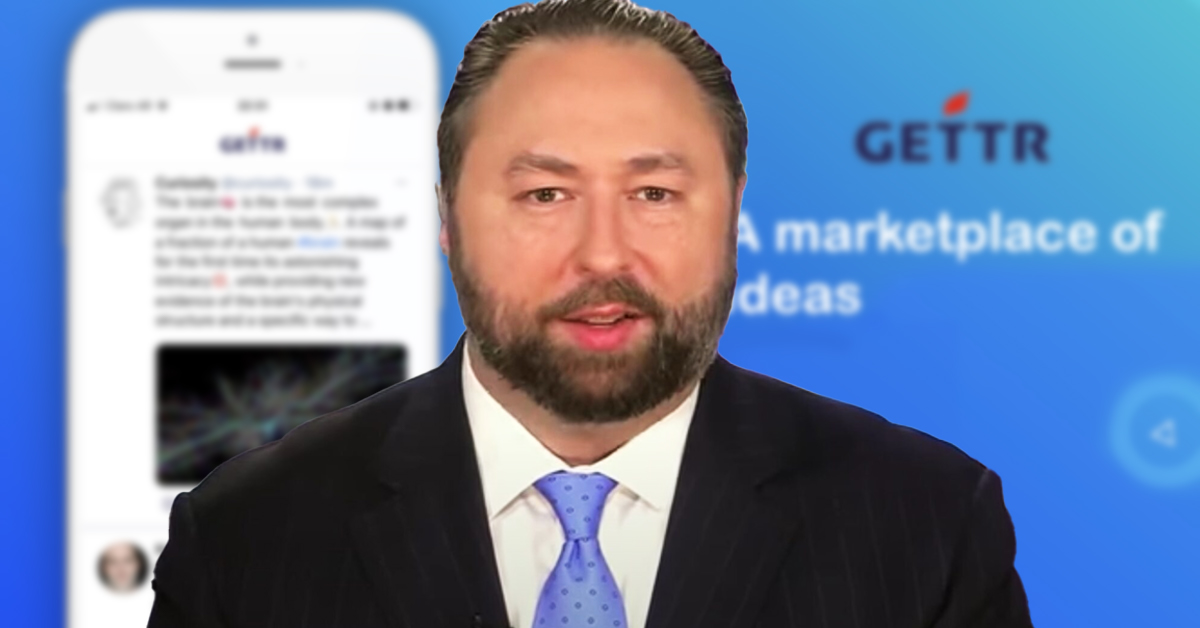 It appears that Miller is using the Trump Brand to push his new social platform in its advertising, but, don't they all? What is important is having alternative platforms for free speech. It appears that President Trump is not financially involved, nor has a partnership in the new Gettr platform, but, that should not be the make or break of checking it out. EVERY FREE SPEECH PLATFORM is a step forward.
SPEAK TRUTH WHERE EVER YOU CAN AND THANK YOU TO MILLER FOR PROVIDING ANOTHER FREE SPEECH PLATFORM!
Dianne