UKRAINE KEEPS GETTING BUSTED DOING THEIR PROPAGANDA MEDIA!
Dead people smoke. Or so it appears they now do….
I wonder if President Zelensky knows these photos are getting out to the world? Maybe he can beg for more war and no fly zones if this guy wasn't smoking!
They started out making sure everyone was tucked in nicely…and making sure they could all still breathe…don't want any accidental suffocation.
Tong was there covering stories and he just couldn't believe it at all. But, he was an eye witness. He was very disgusted at the whole cherade.
Tong said, "Yes, he smoking. These not dead people. These not sick people. These not wounded people. These bad people. They making propaganda piece. They have problems. Nothing to comment on. Waiting for masterpiece from Ukrainian "Propogandists".
And now it looks like Sidney Powell isn't with Gen. M. Flynn anymore.
She has his deep state number or so that is how it is appearing.
PUTIN IS SPEAKING UP STRONGLY AGAINST THE PRESIDENT WHO HAS A VILLA IN MIAMI…Zelensky is such a con and Putin is not going to let the little liar get away with his lies, nor allow the west to provoke his people!
Putin is having a rally TRUMP STYLE – MAKE RUSSIA GREATER AGAIN!
PUTIN ADDRESSES THE WESTERN STATES….WHAT IS TAKING PLACE. AND HE SOUNDS SPOT ON!
2nd Video below: I hope someone in charge heard Putin. And will take care of those using Ukraine for their piggy bank and bio-lab, human and child trafficking ring and bombing its own citizens for 8 plus years.
Here is the list of people no longer allowed in Ukraine for any reason.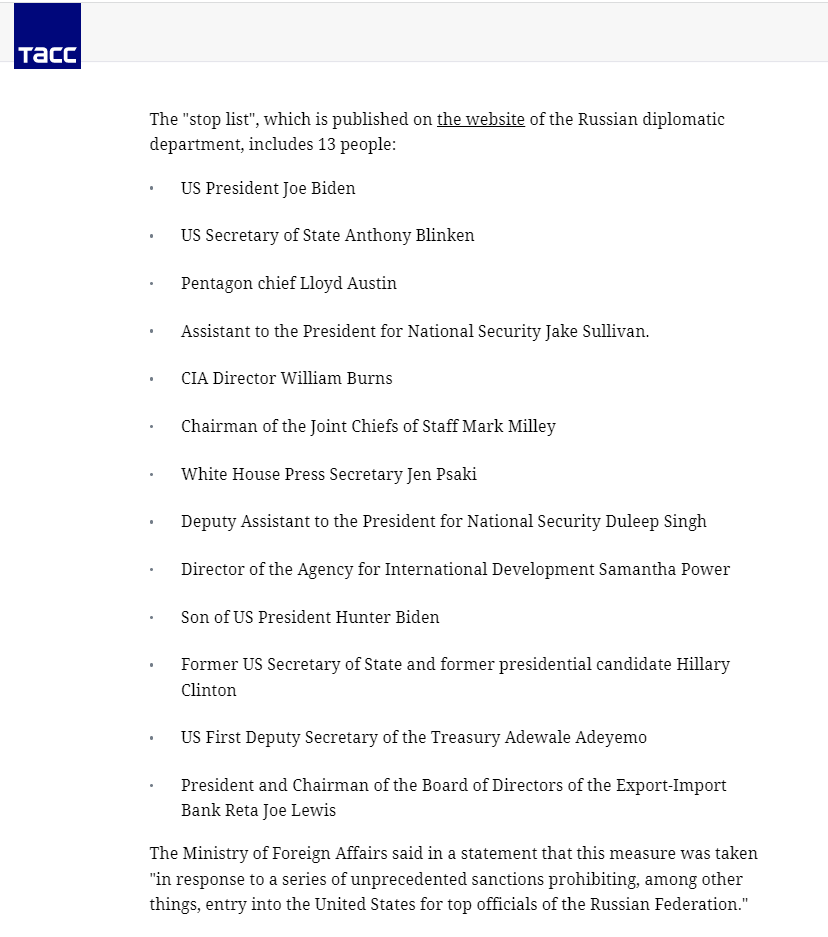 *I am sure this list of names has a deeper value than the one we are told on the surface. What does Putin understand?
The Klause Oligarch and his Puppet…this is a picture that is worth a thousand words. It says it all.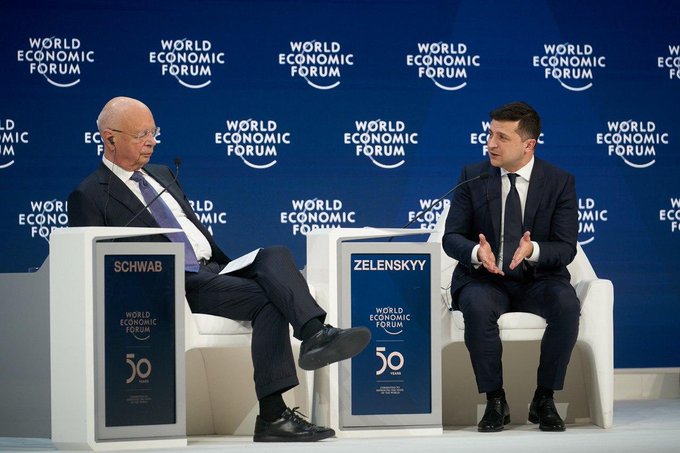 Meanwhile – Ukraine Biolabs and end of the New World Order…says Putin.
PUTIN IS SERIOUS. He sent a flaming message to the oligarchs and their Babylon the Great! He is ending the evil plans!
War footage, live of Russian troops taking control of Ukrainian Airfield.
BIOLABS DIRECT TARGETS INCLUDE CHRISTIANS!
Ukrainian bioweapon labs are rich with dangerous Corona virus specimens and insect vectors that are utilized to sicken the masses. Dr. Ariyana Love joined the Stew Peters Show Thursday to further expose the horrors of the Ukrainian bioweapon labs, their relations to U.S. Deep State, and the infiltration of Neo-Nazis in Ukrainian government. Dr. Love affirmed that the Obama administration and corrupt affiliates have ties to these bioweapon labs, with intentions to execute Christians.
UPDATE BY PMOODY69
"Freedom warriors the snakes are coming out. The masks are beginning to fall off. The Chinese biological laboratory in Wuhan is owned by GlaxoSmithKline, which (accidentally) owns Pfizer. The one who makes the vaccine against the virus (which accidentally) started at the Wuhan Biological Lab and which was (accidentally) funded by Dr. Fauci. Who (accidently) promotes the vaccine. GlaxoSmithKline is (accidentally) managed by the finance division of Blackrock which (accidentally) manages the finances of the Open Foundation Company (George Soros), which (accidentally) manages the French AXA. Soros (accidentally) owns the German company Winterthur, which (accidentally) built a Chinese Laboratory in Wuhan which was bought buy the German Allianz which (coincidentally) has Vanguard as a shareholder who (coincidentally) is a shareholder of Blackrock, which (coincidentally) controls central banks, and manages about a third of global investment capital. Blackrock is also (coincidentally) a major shareholder of MICROSOFT, owned by Bill Gates who coincidentally is a shareholder of Pfizer (which remember sells a miracle vaccine?) and (coincidentally) is now the first sponsor of the WHO.
"Now you understand how a dead bat sold in a wet market in China has infected the WHOLE PLANET!" Pmoody69
KEEP ON PRESSING INTO THE KINGDOM OF GOD…PRESS, PRESS, PRESS!
DIANNE