WHO IS THIS MAN? Who is he for? What are Kissinger's New World Order Goals?
Is he still out there working on them, even though Trump removed him from the Defence Policy Advisory Board?
IS THIS REALLY KISSINGER? THINK AND LOOK AND ASK THE RIGHT QUESTIONS.
It has been proven that Kissinger is a treasonous warmonger and has deep roots in blackmailing and doing the bidding for the Cabal. In November 2020, the night before Thanksgiving, President Trump removed Kissinger (and a list of others) from the Pentagon Department of Defence Policy advisory board (see llink). Kissinger had so loved to manipulate and has a history of doing the most horrendous things for the Cabal and their depopulation and war agenda. Leiberman goes out of his way to bring Kissingers past sins and treason into the light as some crown of glory that exists only in a propaganda fed press. Trump team removes members of Pentagon's Defense Policy Board, including Kissinger, Albright | Fox News
The real question to ask …IS THIS REALLY KISSINGER? If it is, he sure looks and sounds different. But to the average person, he will seem like the same person…but then again, many of these same ones are buying into the jab. So question all things.
Below: Henry Kissinger on the State of U.S.-China Relations | NCUSCR Gala Dinner 2019
Kissinger on China in 2016
Kissinger has a long war mongering and treasonous history. Take a good look at this rascal and all his dirty tricks. He is a Cabal puppet and has been from the beginning.
A dossier on Henry Kissinger and his protege Alexander Haig:
Kissinger has never been for WE THE PEOPLE, he has always been a traitor to America and his allegience has always been for those whose plans are for a one world order!
Any who are with him are against YOU!
Below are some pages of the Haig-Kissinger Depopulation Policy…just to open your eyes of how long this has been planned.
Nothing is new under the sun. This has been in the cabal plans from ancient days, and especially since the Maurice Strong strategies for the New World Order Cabal in 1972, and at rio in 1992 on how to achieve their world domination goals. They have been experimenting on third world nations and now the entire world all at once. Will they win? Will God intervene? I believe God will and has already begun to intervene.
But, time is ticking away… everyone needs to wake up and take their stand against this evil!
Read Full Report here: The Haig-Kissinger Depopulation Policy (larouchepub.com)
CIVIL WAR IS ONE OF THE CABAL'S WEAPONS OF CHOICE! KNOW THIS AND HEED THE WARNING!
CIVIL WAR DIVIDES, WEAKENS THE NATION, DEPLETES RESOURCES, AND DEPOPULATES!
SOME OF AMERICA'S WORST ENEMIES HAVE BEEN REMOVED FROM THEIR SEATS OF POWER…WHERE ARE THEY NOW IS THE QUESTION TO ASK.
And instead of looking at the Taliban celebrating in the streets….maybe we should be looking at where the President of Afghanistan went…with the millions of dollars….did he make it to Dubai? Did he have a safe arrival?
Afghanistan Vice President fled to Dubai with $51 million in cash
US diplomatic cables revealed one Afghan Vice President flew to Dubai with 38 million pounds ($51 million) in cash, and that drug traffickers and corrupt officials were shifting 170 million pounds ($231 million) a week out of a country where average incomes were scarcely 430 pounds ($585) a year, the report said.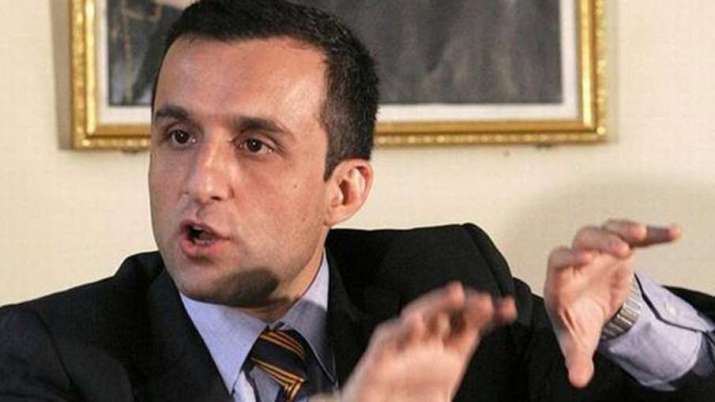 No surprise that President Ashraf Ghani fled last week, reportedly in a helicopter stuffed with stolen cash.
Yet the West turned a blind eye not just to corruption, electoral fraud, and the creation of a mafia state but even to the trafficking of boys into sex slavery, the report said.
The UN warned more than a decade ago that Afghan security forces were "recruiting boys, sometimes with sexual exploitation as a motivating factor".
Yet last year the US State Department admitted there was still a "pattern of sexual slavery in government compounds", with high-ranking officials involved in 'bacha bazi' (a tradition of rich older men recruiting boys for entertainment, including to dance for them dressed as girls, and rape) yet routinely avoiding prosecution.
Read more: Afghanistan Vice President fled Dubai kabul taliban latest news updates | World News – India TV (indiatvnews.com)
Now that's the real story and why isn't anyone talking about it?"
I want to know if he made it there safely or if the Crowned Prince Mohammed bin Salman arrested him. That is my question!
Dianne