The Haunting Microcosm of The Afghanistan War
By Susan Price, Veteran and Gold Star Mother
Symbolism has long defined itself within acts of war throughout history fueled by the idiosyncrasies of power and greed that human nature seems unable to eradicate from the trickery of the trojan horse politics stemming from ancient to modern times.
The Afghanistan and Iraq Wars were byproducts of the 9/11 attack on America two decades ago, as history has a track record of proving that all wars are a part of a calculated plot to forward clandestine movements of elite political agendas.
The long war of Afghanistan spewed out of control under the start of the George W. Bush administration in 2001, and ran amuck through the entire Obama administration where the highest deaths and casualties of the war occurred costing Americans not only $2,261 trillion in taxpayer dollars, but life-altering legacies for over 2,350 Gold Star Families and inflicting physical, mental, and emotional wounding to over 20,500 American military troops.
> The Afghanistan Papers: Documents reveal U.S. officials knew the war had become unwinnable
Afghanistan was built on the purchase of loyalty and information, the CIA gave cash to warlords, religious leaders, governors, parliamentarians, and other military and political terrorists while rogue alphabet agencies abetted in corrupt business forming partnerships on foreign soil to forward their agenda any way possible in the name of power and greed, using our military personnel as pawns and costing them their lives.
Taking into consideration, this is without the calculations of deaths waged within American communities through the business sales of drugs, arms, and human trafficking connected with back door politics.
Let us NOT forget that it was the 45th President of the United States, Donald J. Trump, who ended this two decade long war amicably with the Taliban, under the Peace Agreement in February 2020, pledging to have American forces out of Afghanistan by May 2021.
> U.S. Politics And Trump Administration End The 19 Year Long War In Afghanistan
Less than 1% of Americans serve our great nation in uniform, and many of these families have their DNA generationally invested from the inception of our country wearing the very ink of the U.S. Constitution tattooed on their hearts and souls.
> Deception, Obfuscations, & Redactions Of America Revealed Through The Afghanistan War
The injustices of the Afghanistan war have been presented through the shadow forces, these domestic terrorists doing business with foreign adversaries while wearing a stain of honor in uniform, have for far too long, suckered punched and slapped in the faces, generations of American valor made up of Veterans and Gold Star families, whose lifelines have been redefined and altered through the sinister and satanic plots of academia and the military-industrial complex's sinister consequence, known as "the fog of war."
American sons and daughters, husbands and wives serving in uniform are the very essence and backbone of this nation, they are the ordinary people who made extraordinary sacrifices, given voices to the other 99% of our nation while their voices fell dormant on foreign battlefields, these Braveheart's are not political and military pawns but represent the very soul of America, the country that serves as the beacon of light to all of humanity.
Yet, leftists politicians would rather bastardize and de' Americanize natural born "We the People" while putting first the process and welcoming committees through private and corporate organizations to support and fund illegal refugees belonging to rogue, radical, and trojan enterprises and agendas. Why?
A tread lightly word to obtuse leftists politicians and cronies; I dare you to knock on the door of any red, white, and blue, Gold Star Family member, who received tragic and life-altering news, bearing a folded flag in the name of their family hero, whose blood was spilled on foreign soil, without their voices being heard on battlefields across this world, so that illegal refugees tied to political warfare would be embraced and allowed to assimilate their foreign legacy here in the free world while displacing the families and generations of born and bred Americans!
Our sons and daughters did not sign their names on the blank check in vain, and it is up to the people of our great nation to hold those domestic and foreign traitors accountable, we will not allow America to become Troy or Babylon.
Tyranny has abounded, it has infiltrated our battlefields and our communities, it is mentioned in the "Afghanistan Papers" dated December 9, 2019, that in interviews, key figures in the war said Washington tolerated the worst offenders, warlords, drug traffickers, and defense contractors because they were allies of the United States, and that the U.S. government failed to confront a more distressing reality, it's responsibility for fueling the corruption by handing out vast sums of money with limited foresight or regard for consequences.
In too many cases, History has documented the people, places, and issues with nefarious ties, the names, and ranks of these domestic terrorists wearing suits and uniforms who secretly fought against American valor, because their illegitimate business dealings with our foreign enemies would have destroyed their power and income.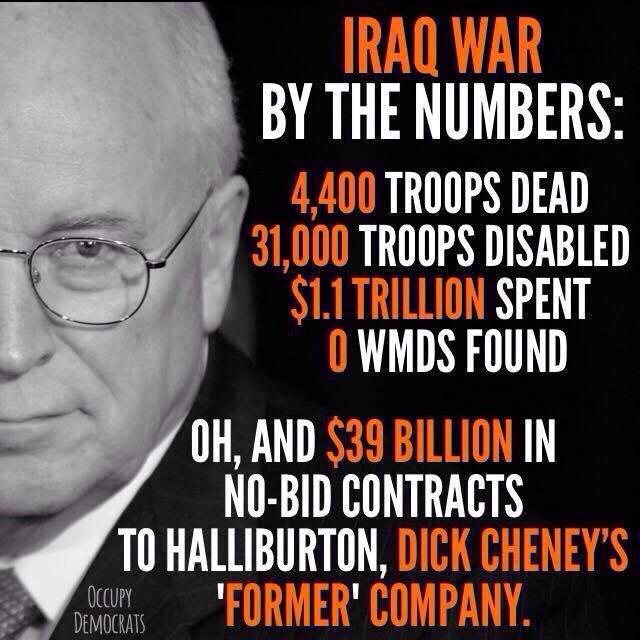 These rogue military and government agents retaliated against our righteous warriors through a microcosm that became the norm within our military during the Afghanistan war, whereby, many heinous acts of treachery, death, treason, obfuscations, redactions, false imprisonment, dereliction of duties, abandonment, and other stains placed upon their honor while serving our great nation in uniform.
> Innocent Marines Were Within an Inch of Being Falsely Imprisoned
> Free Clint Lorance; Convicted of Murder for Proactively Ordering his Soldiers to Thwart an Ambush
Where and when do we as a morally sound people and country begin to hold legally accountable those political and military radical traitors for the corruption, death, and malice they ensured upon our battlefields, communities, and our great nation? When do we begin to see military tribunals taking place in the name of justice and accountability?
Greater love has no one than this: to lay down one's life for one's friends, – John 15:13.
> CIA Secrets Documentary – Afghan Warlords on CIA Payroll
>  The Afghanistan Papers: Documents reveal U.S. officials knew the war had become unwinnable
GOD BLESS OUR TROOPS, ALL THOSE WHO GAVE THEIR LIVES FOR FREEDOM, AND ALL OF OUR VETERANS!
Susan Price is a National Gold Star Mother and resides in the Tampa Bay area of Florida. The daughter of a Marine, and Army Veteran, She is also the Mother of a Fallen American Hero, Gunnery Sgt, Aaron Michael Kenefick, a highly decorated and stellar Marine of over twelve years. The tragic loss of Susan's son and his Marine Embedded Training Team raised more questions than answers. It was through a Mother's undying love that Susan transformed into an Investigative Researcher. Through her countless hours, days, weeks, and years connecting the dots, factual documentation, eyewitness accounts, and more, emerged a back story to the crimes that took place on the battlefield that fateful day of September 8th, 2009.
Susan is also known as a Veterans Advocate and a National voice. She has appeared on 60 Minutes and other national media as well as and Patriot radio. Having worked with various Congressmen concerning our Military and Veterans, she has been sought out by many as the "the Gold Star Mother with a voice" – and "go-to person."