Nothing is new under the sun. It is just we are seeing beyond the script they are acting out. We are now looking at the writers, we are looking at who gave it the green light to produce. The real studio behind the show we are living inside of. What part are you playing? We are all extras in the mini series they have written and are now filming live.
They have produced a low rated film with lousy starring actors.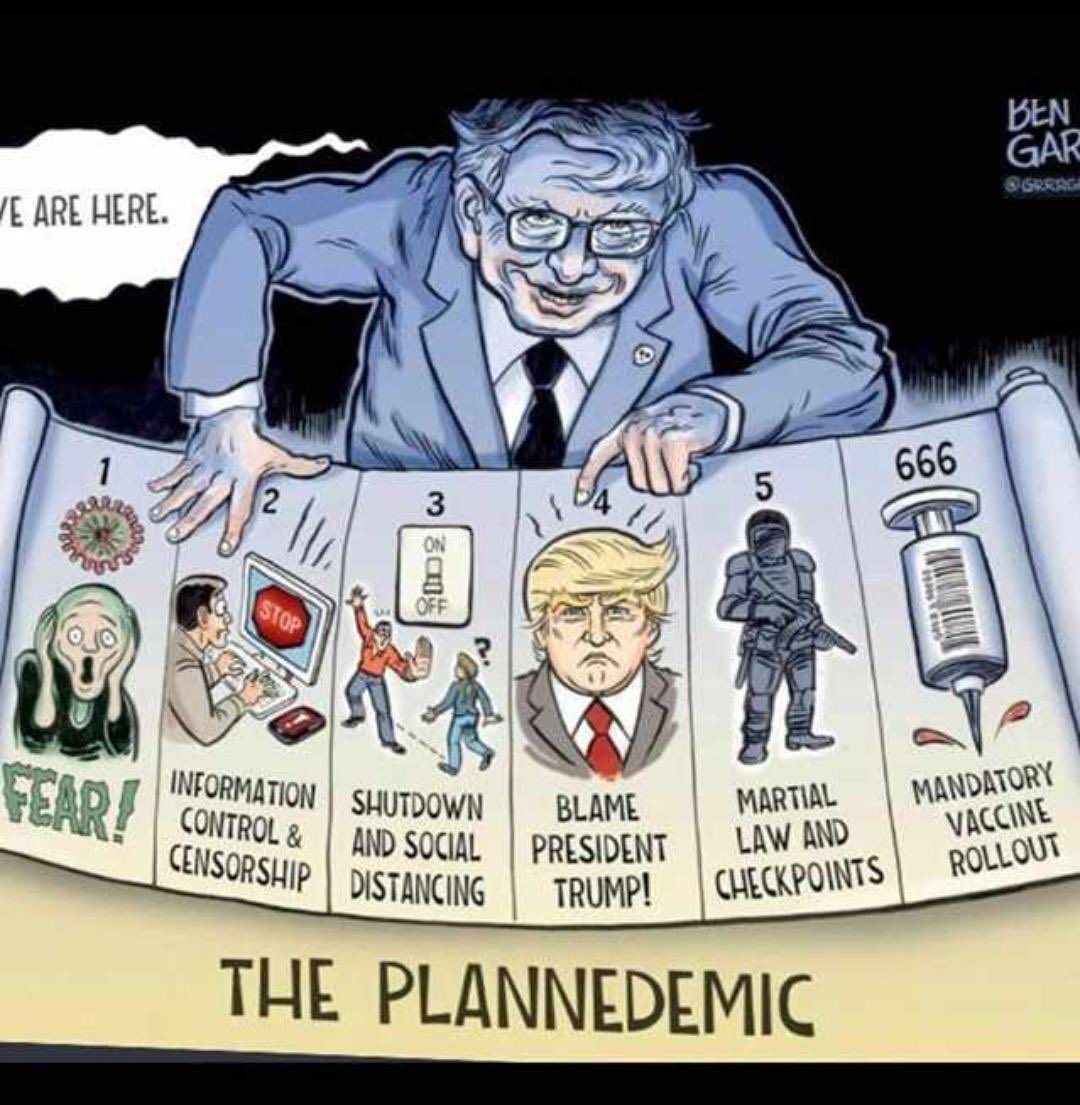 William Shakespeare is famous for saying "All the world's a stage and all the men and women merely players; they have their exits and their entrances; and one man in his time plays many parts, his acts being seven ages."
Yet, those words first recorded as having been that of Pythagoras, the Greek Philosopher who said, "This world was like a stage, whereon many play their parts; the lookers-on the sage Philosophers are, saith he, whose part is to learn The manners of all nations, and the good from the bad to discern."
Richard Edwards, Damon and Pythias; reported in Hoyt's New Cyclopedia Of Practical Quotations (1922)
Who knows who said it before Pythagoras for there is nothing new under the sun, just a thing that is new to ears who haven't heard a thing as of yet. The same evil plots presented in the same evil ways. The students are new, not the script! Only the twists and turns have been rewritten… the plots align with new technology, it is all the same science, the same evil master minds. Man is indeed dumbed down when he sells his soul for a price to the keepers of the dead. What he receives in exchange for his soul is an illusion that will fade into a cold hard reality of hell as quickly as he receives it to spend; if he lives long enough to even spend it.
We are in a war with men and women who have written a script, a doomsday one at that. They are exhilarated at the cast, the three stage acts, and drool at the coming of their grand finale.
They did not allow for more than a small amount of adlibbing from their actors and actresses for in their "Mad Max Thunder Dome" scenario, written by a think tank of carefully selected and trained Jesuit writers, they believed, to their folly, that they had thought of everything.
Everything that could be thought of from their version of a dumbed down society…one they have pursued to dumb down since days of long ago quite ancient. The very same society they have fattened up and weakened through tampering with the air, food and water supplies. The very same society they have entered in and little by little hammered nails of iron into the clay. Hammering away and away, all the while each time the clay breaks away, crumbling apart from the iron nails. And so, "Cursed foiled again.", whispers the think tanks. "We must begin anew to recreate and once again, set out to think of everything."
"This time get it right!" proclaim their evil masters; the ones with names we do not hear and in their hiding we fail to know.
So they send their best back to the "evil thinking device hatchery" to spin more tales of woe so grand only to find that once again their iron nails have pounded into clay and soon will crumble and break away. For it is written by God in His Word that iron does not mix with clay, and never it shall. There is a stone cut out without human hands…that will hit the feet and the toes of their statue so grand, and it shall break into pieces the iron and the clay and in its' place the God of Heaven shall set up a KINGDOM THAT SHALL BREAK IN PIECES AND CONSUME ALL THESE KINGDOMS AND IT SHALL STAND FOREVER!
Daniel 2:41-44
41 And whereas thou sawest the feet and toes, part of potters' clay, and part of iron, the kingdom shall be divided; but there shall be in it of the strength of the iron, forasmuch as thou sawest the iron mixed with miry clay.
42 And as the toes of the feet were part of iron, and part of clay, so the kingdom shall be partly strong, and partly broken.
43 And whereas thou sawest iron mixed with miry clay, they shall mingle themselves with the seed of men: but they shall not cleave one to another, even as iron is not mixed with clay.
So let them write their scripts and play out their evil, for the sooner we come to their grand finale, the sooner our Lord of Lords and King of Kings will break into pieces all of their monstrous evil worldly plans of Babylon the Great and it shall be no more. All of their giants of evil shall topple and be crushed forever. No matter how many they disable and kill, no matter how much evil they spew…nothing can stop what is coming to them. They have refused all that is of God and angered Him greatly in their evil acts toward all that he created and all that belongs to Him. God's wrath is kindled and justice is coming, all who have plotted against God and His people shall reap what they have sown and shall be astounded when they see that hell has enlarged itself and is waiting to receive them all.
Daniel 2:44 And in the days of these kings shall the God of heaven set up a kingdom, which shall never be destroyed: and the kingdom shall not be left to other people, but it shall break in pieces and consume all these kingdoms, and it shall stand for ever.
So, FEAR NOT and know that no matter how many times evil writes their scripts, the MASTER COMPOSER, THE MASTER AUTHOR OF CREATION, HAS WRITTEN WHAT SHALL BE FIRST, PRESENT, AND LAST, BEFORE THESE EVIL ONES WERE EVER BORN. OUR GOD IS THE FATHER OF THE LIVING NOT OF THE DEAD!
Hebrews 12:25-29 25 See that ye refuse not him that speaketh. For if they escaped not who refused him that spake on earth, much more shall not we escape, if we turn away from him that speaketh from heaven: 26 Whose voice then shook the earth: but now he hath promised, saying, Yet once more I shake not the earth only, but also heaven. 27 And this word, Yet once more, signifieth the removing of those things that are shaken, as of things that are made, that those things which cannot be shaken may remain. 28 Wherefore we receiving a kingdom which cannot be moved, let us have grace, whereby we may serve God acceptably with reverence and godly fear: 29 For our God is a consuming fire.
KEEP ON PRESSING INTO THE KINGDOM AND KNOW THAT GOD IS NOT MOCKED!
WHAT IS WRITTEN BY GOD SHALL BE DONE!
DIANNE