Why did Zelensky have a stamp ready to go showing the sinking of a Russian missile cruiser "MOSKVA" one day before it even sank? Complete with the Ukrainian missiles "Neptun"? How long does it take to organize the commemorating of a new stamp? Is he now psychic or something else?
The world is watching to see if this missile attack that Ukraine propaganda claims sank the Moskva to the bottom of the Black Sea, and Russia said suffered damage, but did not meet the bottom of the sea… was all part of a PR stunt that backfired or if it was just war as usual. Many are asking who really fired the missiles and doubts are being cast that it was the Ukrainian army, who so far have been bombing their own infrastructure and blaming it on Russia. The real middle finger on the stamp is being given to Ukrainian citizens who are considered Slav/ Russian descent, who have been bombed heavily and killed for the last 8 years and longer by the Nazi Ukrainian army. Especially in the Donbass Region.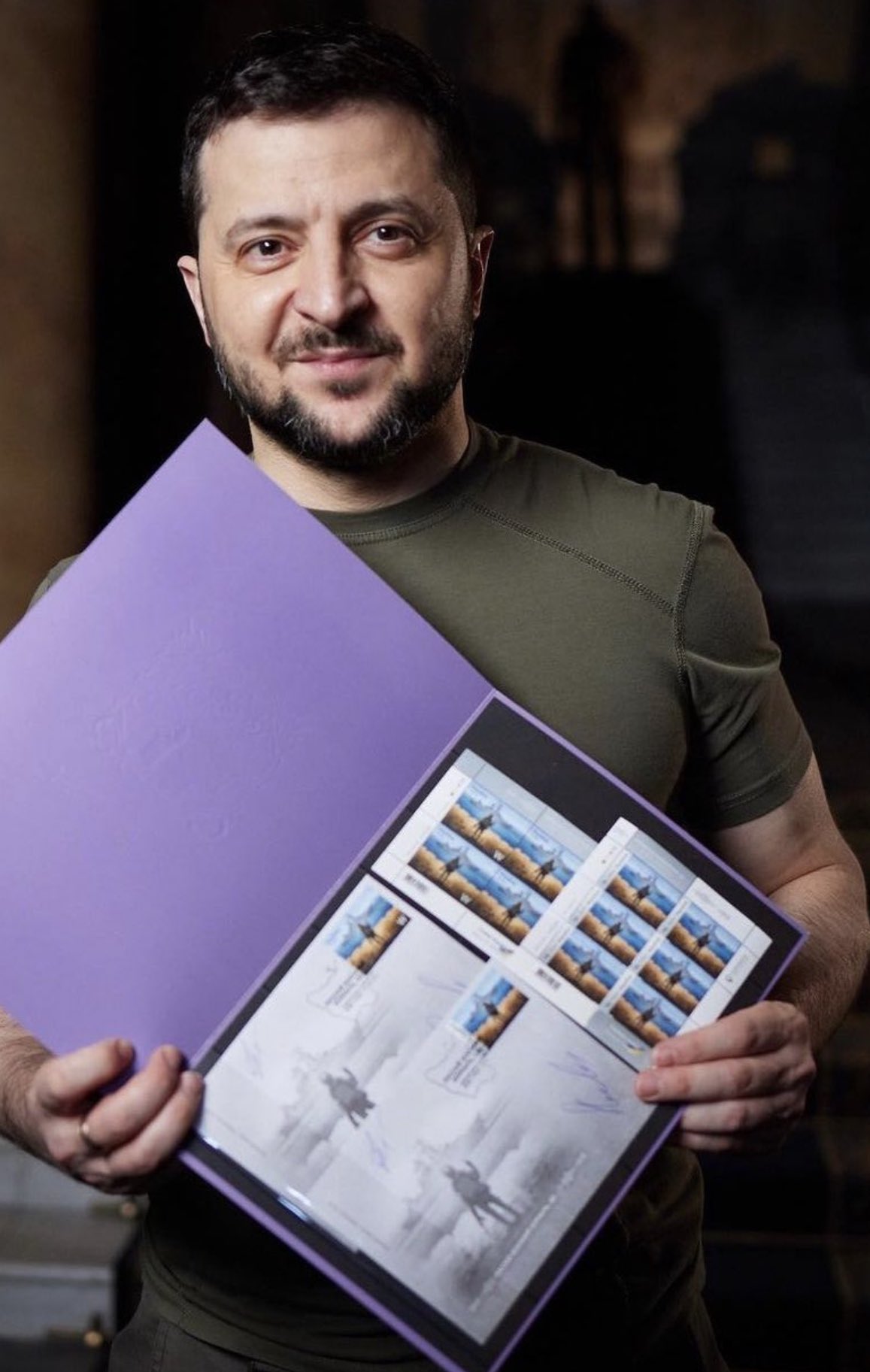 Euromaidan PR@EuromaidanPR·.@ZelenskyyUa
Nothing Zelensky and the Oligarchs have done thus far has been told truthfully, so when we see these type of reports, the first thing that comes to mind is more propaganda blended with an ounce of truth.
RUSSIA REPORTS ARE NOT SAME AS UKRAINE…
"As a result of a fire, ammunition detonated" aboard the cruiser Moskva, leading the crew to evacuate the ship, said the Russian Defense Ministry, according to an English translation of a Russian state-run TASS report. The minister also said the cause of the fire is under investigation.
Earlier in the day, Zelensky bragged about his new stamp, as the Odesa governor Maksym Marchenko claimed Ukrainian military forces hit the warship. Will he do a tap dance later as he begs for more weapons to protect the Oligarchs bio labs?
I hate to use MSM as a source, but when even the propaganda news is saying the same thing…you know something is off in Zelensky's stamp collection! Crew evacuates Russian flagship after Ukraine boasts of missile attack (msn.com)
Russia says blast cripples Black Sea flagship, Ukraine claims missile strike–
Russia's defense ministry said a fire on the Moskva missile cruiser caused ammunition to blow up, Interfax news agency reported. Ukraine claims missile strike.
Russia says blast cripples Black Sea flagship, Ukraine claims missile strike (yahoo.com)
Meanwhile, Zelensky's body language says…"Buy stamps and dream big".
Dianne