Rockets identified as coming from Iran were found after a huge hit on the US Embassy. Over 21 rockets were fired and some did not go off. Has someone been aiding someone they shouldn't have? Will the culprits come forward or will they yell it was Trump's fault? Even though the evidence is written on the rockets, and in your face in English…someone will try and blame it on Trump and Russia. When the real blame is the past Obama administration and the war hawks who are still in the swamp doing all they can to put a senile old liar Joe with a seedy treasonous past in the white house. A pathetic chroney who gets to sit there and play like he was the most popular president ever to be elected, even though he still can't gather more than a few to listen to him and voter fraud is everywhere with evidence at every turn.
The interesting point is that the data on the Iranian rockets fired at the Embassy were written in English. Rocket Attack on U.S. Embassy in Baghdad Largest in a Decade, General Says – WSJ
The Wall Street Journal Reported:
Rocket Attack on U.S. Embassy in Baghdad Largest in a Decade, General Says
U.S. Central Command chief says he doesn't know if Iran directed the attack, adding, 'We do not seek a war'
By Michael R. Gordon and Gordon LuboldUpdated Dec. 23, 2020 6:23 pm ET
"The barrage of rockets launched at the U.S. Embassy in Baghdad Sunday was the largest attack on the capital's Green Zone since 2010, numbering 21 missiles, the top U.S. military commander for the Middle East said.
"Iraq's president has denounced the rocket firings as a "terrorist act" and said that the targeting of diplomatic missions had tarnished the nation's reputation.
"An after-action review by the U.S. Central Command, however, indicated the attack was much larger than the eight rockets than the Iraqis initially reported.
"The rocket attack appears to have been countered by the American C-RAM radar-guided defensive systems that the U.S. has deployed to protect the embassy, American officials say, and other rockets missed their mark." Read full story here: Rocket Attack on U.S. Embassy in Baghdad Largest in a Decade, General Says – WSJ
Connect the dots. Aside from John Kerry never leaving his position on working with Iran, even though it breached the Logan Act. And put aside his stance and efforts on the nuclear deal where your tax dollars in the billions were sent to Iran under Obama/Jarrett/Biden. Forget that Obama/Hillary created Isis and fanned the Arab Spring. Aside from all that. And don't look at Graham and McCain photos being with ISIS nor their mercenary recruitment efforts. Put all that obvious evidence aside. And pay no attention to the fact that one of the first courses of action President Trump did when coming into office was to stop the Iran agreement . Pay no attention to that…do pay attention to what the Obama people have been doing since they left office. Kerry has never stopped bowing to Iran and promising all sorts of things and Jarrett has been busy organizing the communist takeover of the United States of America or so it appears. So while the world has its' eyes on Joes new picks and wonders what on earth is he thinking….there is more to this than the cartoon show we are watching.
Valerie Jarrett a Chicago lawyer and longtime Obama confidant, is a liberal extremist who wielded tremendous power in the White House as the chief advisor during the Obama Administration. Faithful to her roots, she still has connections to many Communist and extremist groups, including the Muslim Brotherhood. Jarrett and her family also had strong ties to Frank Marshal Davis, a big Obama mentor and Communist Party member with an extensive FBI file.
Jarrett is Iranian and her father Dr. James Bowman just happens to be a pathologist, and geneticist. Interesting considering the Gates Vaccine and genetic altering factors? According to the Federal Bureau of Investigation (FBI) files obtained by Judicial Watch, they reveal that the dad, maternal grandpa and father-in-law of President Obama's trusted senior advisor, Valerie Jarrett, were hardcore Communists under investigation by the U.S. government.
Jarrett's dad, pathologist and geneticist Dr. James Bowman, had extensive ties to Communist associations and individuals, his lengthy FBI file shows. In 1950 Bowman was in communication with a paid Soviet agent named Alfred Stern, who fled to Prague after getting charged with espionage. Bowman was also a member of a Communist-sympathizing group called the Association of Internes and Medical Students. After his discharge from the Army Medical Corps in 1955, Bowman moved to Iran to work, the FBI records show.
Jarrett's father-in-law, Vernon Jarrett, was also another big-time Chicago Communist, according to separate FBI files obtained by JW as part of a probe into the Jarrett family's Communist ties. For a period of time Vernon Jarrett appeared on the FBI's Security Index and was considered a potential Communist saboteur who was to be arrested in the event of a conflict with the Union of Soviet Socialist Republics (USSR). His FBI file reveals that he was assigned to write propaganda for a Communist Party front group in Chicago that would "disseminate the Communist Party line among…the middle class." Read more here and also learn of other organized crime involvement: https://www.judicialwatch.org/corruption-chronicles/communism-in-jarretts-family/
In 2017 she was appointed to the board of directors of Ariel Investments, and joined the board of directors of 2U, Inc., Lyft, and the Kennedy Center for the Performing Arts.
In March, the Kennedy Center received $25 million as part of the CARES Act stimulus package and now in Pelosi's stimulus package has them to receive $40 million.
So what significance do the companies that Jarrett sits on the Board of Directors have on current events? You can decide.
Jarrett seemed to pick the right boards to sit on. This one is looking to take advantage of Covid on line learning "2U, Inc." 2U, Inc. (formerly 2tor Inc.) is an American educational technology company that contracts with non-profit colleges and universities to offer online degree programs. The company supplies its client institutions with a cloud-based software-as-a-service platform, coursework design, infrastructure support, and capital.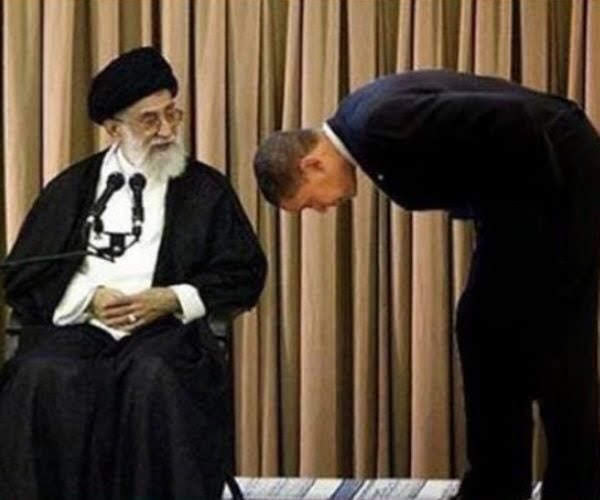 Just in time since we are headed toward a forever lock down. Someone has to have seen money in Covid lock downs beyond the big box stores…and now we see the long planned strategies are out to cash in! Taking Universities Beyond Online Learning Management | 2U
2U,Inc.'s parent company is Sachem Head an activist company founded in 2012 by Scott Ferguson, a protégé of famed activist investor Bill Ackman.
Activist investors are shareholders that purchase large numbers of a public company's shares in an effort to effect a significant change within the company, often by trying to obtain seats on the company's board. A company can become a target of an activist if it is mismanaged, has excessive costs and could be run more profitably as a private company, or has another problem that the activist believes it can fix to make the company more valuable.
In April 2020 Sachem Head was proclaimed the 'King of the Activists' in New Study on Performance. https://www.bloomberg.com/news/articles/2020-04-29/sachem-named-king-of-the-activists-in-new-study-on-performance
Jarrett also just happens to be on the board of directors of Lyft who just happens to gain financially in the Covid mandatory Vaccine. " Lyft and partners aims to offer 60 million free and discounted rides to vaccination sites to low-income people"
Lyft formed a coalition to provide 60 million rides to and from vaccination sites for low-income, uninsured and at-risk communities as COVID-19 vaccines roll out.
The ride-hailing company partnered with JPMorgan Chase, Anthem, United Way, Epic, Centene, Modern Health, One Medical, the National Hispanic Council on Aging, the National Asian Pacific Center on Aging and others to help in the coming weeks.
"Making sure people can get to vaccination sites when they need to is mission critical to beating this virus," Lyft co-founder and President John Zimmer said in a statement. "This is an opportunity to use our collective strength to mobilize on a massive scale and serve our communities." Vaccine rides: Lyft coalition to offer 60M rides for low-income riders (jsonline.com)
Ariel Investments is a Ariel Investments is an investment company located in Chicago, Illinois. It specializes in small and mid-capitalized stocks based in the United States.
Ariel Investments' John Rogers Jr. -2- | Morningstar
The question is…who will be running a Biden elect imaginary presidency? Will it be the same ones who ran the Obama imaginary one? The man who was vetted by none other than Nancy Pelosis and never produced a valid birth certificate showing he was a United States born citizen? The second question is, will the evidence in the past investigations that have now gathered dust, be opened for the world to see and expose the Obama administration for their part in Fast and Furious, Benghazi, ISIS, Muslim Refugees, Ukraine on Fire, Haiti, Venezuela, and a host of other dirty things.
So as the world watches Biden play around setting up the most ridiculous of all administrations and appointees to various seats and heads of whatever…the fact remains that all of this is a show. The real administration is in the shadows and they are pushing communism and of the Muslim brotherhood.
While China has many deals and hidden agenda, the other enemy is the same enemy that we voted out in 2016. Biden is a mad man gone crazy with the little bit of power granted him in the Obama regime as he financially benefitted off the toppling of Ukraine, and his China deals. It is looking more and more like Hunter was pushed into his position or rather pimped out by his own dad, Joey. And since the nut doesn't fall far from the tree… he did it for the money. They thought they would never get caught.
Dianne Marshall