Rest assured President Trump is watching the globe as the fake media continues to shout lies for Babylon the great and push for their illegal candidates to gain top secret intelligence. Trump has prepared for this moment since day one. To the left's surprise, he fired Secretary of Defense Mark Esper on November 9, 2020 and appointed Christopher Miller in his place the same day. Things are moving along rapidly and Trump has a strategy in play. Every move is for the good of American Patriots and this great nation called by God's name.
On November 18, 2020, Acting Defense Secretary Christopher Miller announced that Special Operations civilian leadership (assistant secretary of Defense) will now report directly to him instead of through the Pentagon bureaucracy. This came just days after President Trump ordered the downsizing of our troops in Iraq and Afghanistan. Read about the troop withdraw here: https://www.chicagotribune.com/nation-world/vp-nw-all-wars-must-end-20201114-kmk4ioi6mbcrxkqsjga5scg6c4-story.html
"I'm here today to announce that I've directed the Special Operations Leadership to report directly to me, instead through the current bureacratic channels. This historic step finalizes what congress has authorized and directed and will put special operations command on parr with military services for the first time.
"This reform will immediately improve the agility to the department and the command and will enable us to streamiline information flow, enhance decision making and more adaptly and adeptly support our commanders and their superb soldiers, sailers, airmen, and marines."
"I also want to highlight that this particular change has been anaylized, debated and refined over the course of the past 30 years."
So this was a long, well thought out decision and justifiably put into action at this particular time.
Looks like this administration is well prepared for any and all global games that may be brewing behind closed doors.
"This couldn't come at a more critical moment in time as we bring our nation's longest conflict to a responsible end and prepare our special operations forces for this new era of great power competition," stated Christopher Miller. Listen to the entire announcement on video below.
Miller stated, "As we implement the Presidents orders we recognize that transitions and campaigns are frought with risk and unexpected challenges and opportunities."
He also stated that this is why he signed an order directing the civilian head of special operations to report directly to the Secretary of Defense.
The administrative chain of command change for special operations was required by the 2017 National Defense Authorization Act. Currently Ezra Cohen holds the job of Assistant Secretary of Defense for Special Operations and Low Intensity Conflict but has not been Senate-confirmed.
Many were supposedly shocked at the firing of Secretary of Defense Mark Esper, as though allowing such a blatant attack on the 2020 elections with such voter fraud and foreign interference was some sort of standard of acceptable practice and Esper did no wrong? Well we are finding out that for years and years it was practiced, but not legally, and definately not standard in the Trump Administration. Mark Esper failed to do his job in protecting the homeland and he was fired. It appears he should have been removed a long time ago.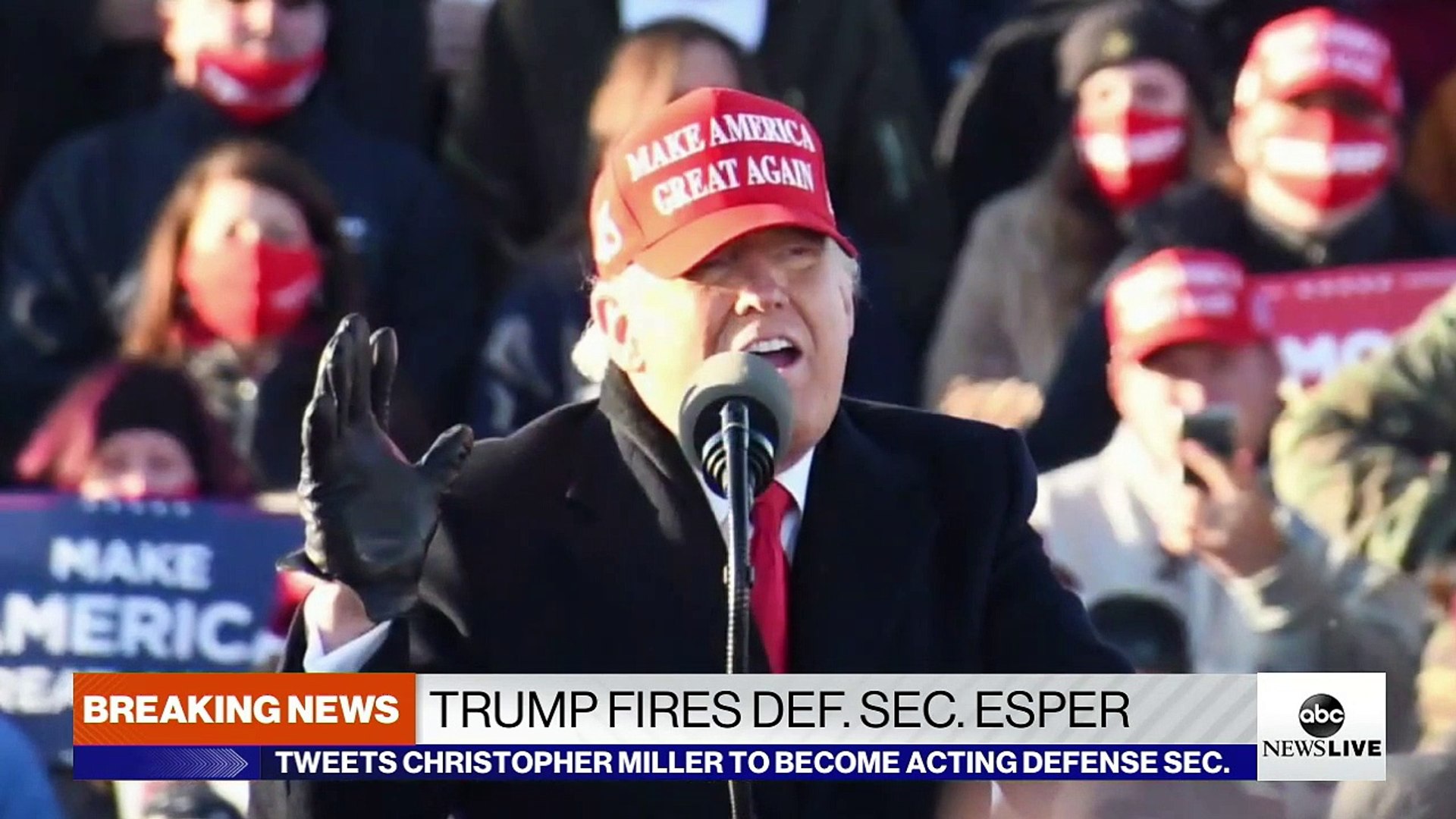 The world is shaking, governors in states in this great nation and leaders of nations around the world are oppressing their people with mandates that lead to poverty and death. They are all in league with a great deceit of utter destruction against God and his laws, and his people.
But, fear not and put on the whole armor of God and stand strong while evil rears its' ugly head – Remember the truth shall set you free for Babylon is Fallen is Fallen that great city, because she made all nations drink of the wine of the wrath of her fornication.
Dianne Marshall