DO YOU REALLY BELIEVE THESE PEOPLE WOULD WANT TO INVEST IN A DEVICE THAT WOULD HELP HUMANITY DIAGNOSIS SICKNESS SO THEY CAN BE HEALED EARLY?
RESET REVEALED….THERANOS SHUT DOWN UNDER TRUMP ADMINISTRATION? WHO DID IT AND WHY? WHAT WAS IT REALLY?
George Schultz (95 at the time) his grandson told the press what he knew. Or did he?
Schultz former Secretary of State, was the main investor and organizer behind Elizabeth Holme's new idea. He gathered billionaires to come on board for this 19 year old's idea….does this make any sense? It only makes sense when you look at how the cabal works. They find a young person to use as a face to their own agenda. The new face becomes the property of the Cabal and that face does their bidding.
Schultz went through water gate with Nixon unscathed, and the Iran Contra scandal unscathed, worked with MIT labs, and under Reagan as Secretary of State, worked with Russia and China. George Schultz Obituary – Cause of death: He Died. In his bio, it states that Shultz was a prominent figure in the scandal of the biotech firm Theranos, continuing to support it as a board member in the face of mounting evidence of fraud.
Now dead in February 2021.Former Secretary of State George P. Shultz '42 dies at 100 – The Princetonian (dailyprincetonian.com) George Shultz – Wikipedia Has anyone else involved died? How many have suddenly disappeared?
The real Joe Biden was all in for Elizabeth's Theranos Project. He many times promoted this child wonder that was worth billions and had appeared to produce absolutely nothing it said it wanted to produce.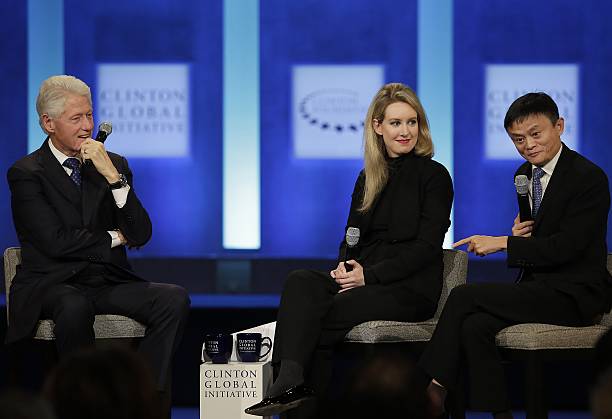 Bill Clinton, Madeline Albright, former Secretary of State, and Jack Mao all gave Theranos high honors even though it made nothing and had nothing but investors and billions to show for itself!
Of course John McCain was another advocate of Theranos.
Don Lucus one of the founding investors of Oracle was another first investor in Holmes.
Dick Vochovich board member – former CEO of Wells Fargo
Diane Feinstein and Schultz met with Elizabeth together the first time. Do you really think these two would not know what was going on?
Henry Kissinger was on the Board of Directors of Theranos and said of Elizabeth Holmes that she has a sort of ethereal quality and is like a member of a monastic order. Why would he say this? Why would he be on a board of Directors of a company that had no success in producing anything all these years?
General Mattis was on the board of Theranos and actively lied for the company on line saying it was used by the Military in the battle field with much success. This was a lie. The military had never authorized its' use. Mattis resigned from the Theranos board to work for the Trump administration. Shortly after Theranos was closed down. I had thought President Trump was keeping enemies close when he added this one. Who he turned out to be very not so good and Trump ousted him after he obviously outgrew his uselessness.
Ana arriola helped design the I phone. Left Apple to worked for Theranos. Why? What was her job?
Holmes father, Christian Holmes IV, worked in environmental technology for Enron before going on to work in a number of senior government jobs in Washington. She has said he was one of her idols. But her reverence for Steve Jobs was perhaps most glaring. Besides the turtlenecks, Holmes's proprietary blood-analysis device, which she named "Edison" after Thomas Edison, resembled Jobs's NeXT computer.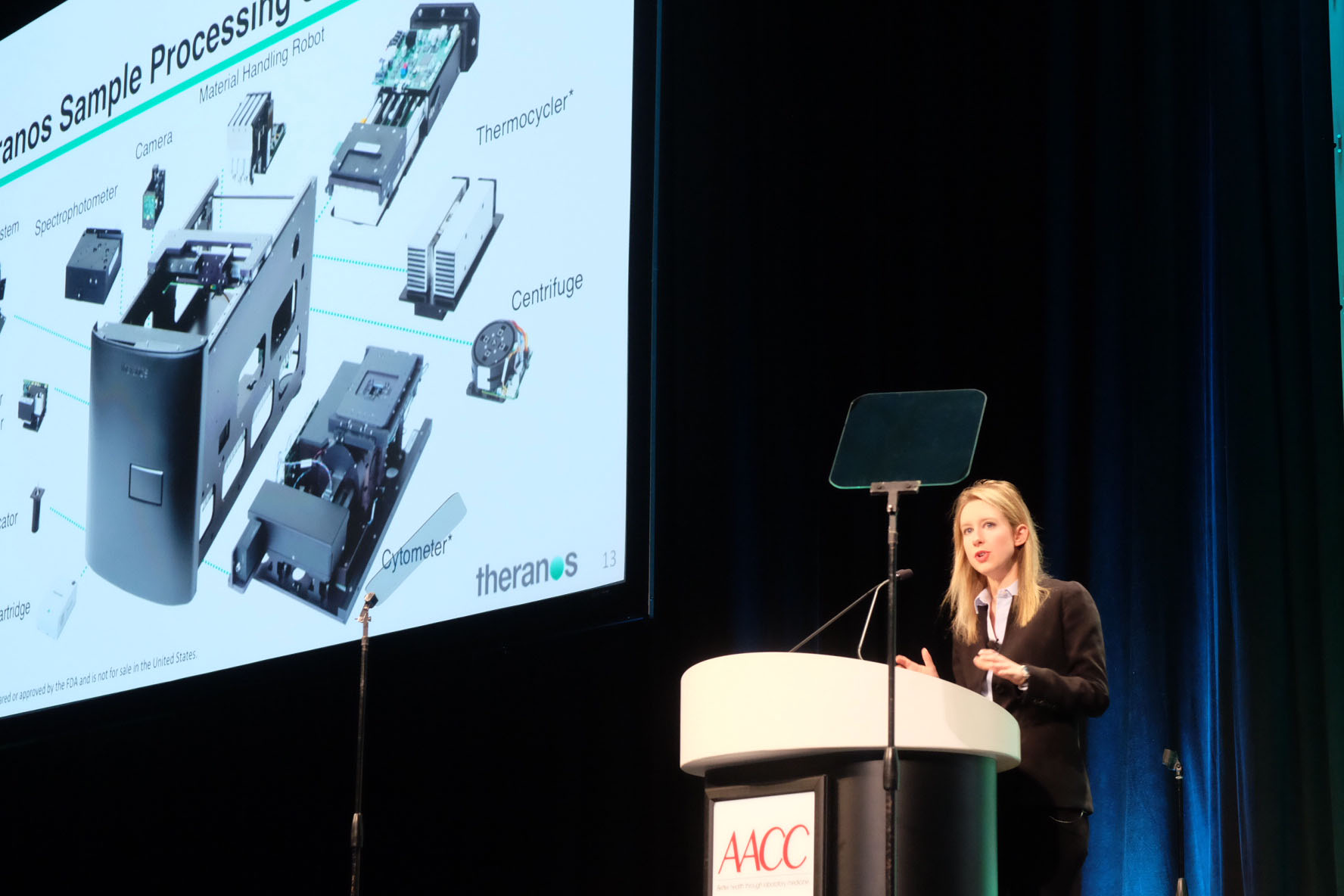 WHAT IS THIS? WHAT PURPOSE DOES IT SERVE? DOES IT HAVE TO DO WITH ADRENOCHROME OR VIRUS? IS IT PART OF mRA GENETIC ALTERATION, 5-G MIND CONTROL? OR BOTH? WHAT DID IT REALLY DO?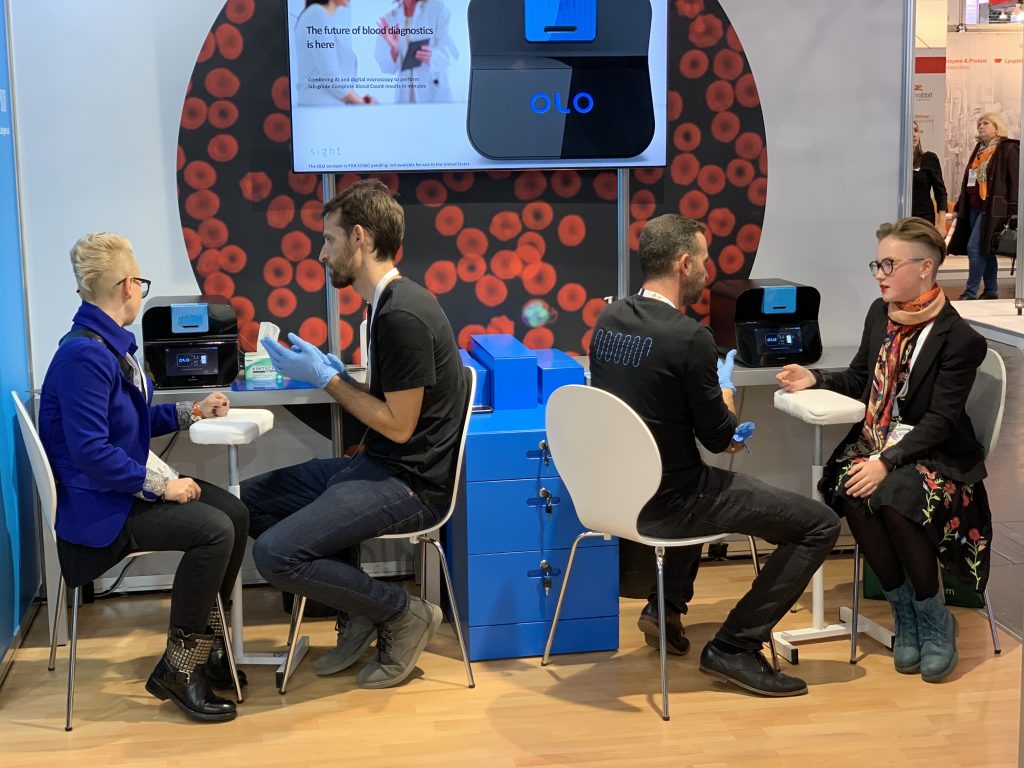 And now…just like that and Israeli Company has picked up where Theranos was closed off and of course…it just happens to look like the Edison…but it's not.
Dubbed 'Anti-Theranos,' An Israeli Startup Is Delivering On Blood Test Device With Results In Minutes (nocamels.com)
WHEN THERANOS WAS SHUT DOWN, COMING ALL AT ONCE FROM OUT OF NOWHERE WAS AN HBO AND NETFLEX DOCUMENTARY….ANOTHER TREND OF THE DEEP STATE CABAL IS TO GIVE AMERICA THEIR VERSION OF A STORY SO THEY AREN'T INFLUENCED BY THE TRUTH. ERASE COMMON SENSE, SKEW FACTS, AND REARRANGE THE ENTIRE SCENARIO. THEY DID A GREAT JOB.
Holmes father big time sustainable development elite controlled. Haiti trips are numerous.
From The Field
Integrating Food Security and WASH
USAID's Water and Development Strategy established three categories for Water, Sanitation, and Hygiene (WASH) focus: transformative impact, leveraged impact, and strategic priority. According to the Strategy, "Ethiopia is an example of a country that could meet the criteria as a transformative impact country. It has the requisite infra­ structure, governance, and institutional expertise for USAID water programs to have a transformative impact. USAID is cur­ rently working with the Government of Ethiopia to increase access to improve water supply in rural communities and to achieve universal access to sanitation."
I have traveled to several USAID priority countries and learned more about programs that are tackling issues of water access and improved health and food security. We have compiled some short reports on USAID and partner projects that we are sharing in our series called From the Field. It is from Ethiopia that we send our next dispatches From the Field.
–Christian Holmes, Global Water Coordinator
What he is not telling you is that sponsors of this water development strategy like Coca Cola buy up nations water rights to their aquifers and pump them dry for pennies and resale the water back to the people for billions. (Coca Cola is on Lin Wood's Ban List to Strikeback For Freedom.) This is going on right here in "America – Michigan for example has contracted for $200 a year for Nestle to pump their water and they sell it back to them and use it in their drink products that they sell everywhere. The same Michigan that has been dealing with toxic water. This is pure evil. They have been draining the aquifers in California for years and all over Americ a and in every nation they can get their hands on. This is all evil and the poor people still need water. The CEO of Nestle said "Water is not a human right – everyone should pay for it." These are the people that are investing in and running Theranos. They are not stupid people falling for someone out to save humanity a few viles of blood. They are blood suckers. Are any Q followers watching this part of the water?
Below are EXCERPTS from this article: given by Elizabeth Holmes father, Chris Holmes, Global Water Coordinator for the United Nations.
"…….Grid energy is expensive: 35 cents/kwh compared to about five cents in the United States. Water, of course, is key. The hospital has its own deep bore hole wells, providing approximately 30,000 gallons of water a day. It treats all wastewater on site, using an innovative rotating biological contractor wastewater treatment system. The system biologically treats the wastewater through anaerobic digestion and kills pathogenic organisms; the water is subsequently treated with chlorine for further disinfection. All in all, the system treats 50,000 gallons of wastewater a day to U.S. Environmental Protection Agency standards and can be expanded to treat 75,000 gallons a day, if needed. Ultimately, the treated water is released to irrigate farms bordering the hospital grounds.
"When one assesses a facility, there are certain activities and design features that say a great deal about its overall operation and culture – that convey, in effect, this is a beautiful, strong, well-run hospital, you will be well cared for here. Related to that message, I was impressed by such activities and design as the overall cleanliness and orderliness of the hospital; the respect that employees showed those awaiting care; the long, large wooden pews, with a red cross carved into the side of each pew, that were donated by a church for sitting in the waiting area; the open courtyard at the center of the hospital with its koi reflection pond; large, circular metal medallion-like sculptures of fish and birds; large corridors throughout the hospital; well-spaced beds in the maternity room, and the effective use of natural lighting and ventilation.
"And finally, I was encouraged by the hope this hospital gives Haiti. This is a great work built in a remote area, serving a population well removed from medical care in Port-au-Prince. It demonstrates how first-rate medical care can be provided to large numbers of poor people and gives hope that other such facilities, in health care and other services, can be built and operated successfully – and hopefully effectively transitioned to the Government of Haiti."
– Chris Holmes, Global Water Coordinator
This is all united nations one world order! Same as all the deep state investors in Theranos. And Hillary is or was very deeply involved.
When you read this new world order garble,,,,it sounds just like the garble Holmes speaks when describing her Theranos operation. It is obvious she has been programmed by those who taut sustainable development. Those must be her handlers to keep her mind controlled and focused on her mission.
Read it a few times and then listen to Holmes describe her stuff. It is the same. Reporters have complained (in the film) that Holmes said a lot but at the same time said nothing. This is what you have here. The exact same thing. For example:
"We work to advance USAID's development goals and increase its impact by mainstreaming the use of science, technology, innovation, and partnership to address cross-cutting international development issues."
The above quote says a lot and sounds impressive, but it says absolutely nothing about what the goals are, what its' impact is on its uses, nor how it addresses international development issues. This is what Elizabeth was coached with and mind controlled with.
What exactly happens in the machines is treated as a state secret,(and we now know that trade secrets are like state secrets and they are generally deadly) and Holmes's description of the process was comically vague: "A chemistry is performed so that a chemical reaction occurs and generates a signal from the chemical interaction with the sample, which is translated into a result, which is then reviewed by certified laboratory personnel." [Holmes] added that, thanks to "miniaturization and automation, we are able to handle these tiny samples."
Everything points to a master minded elite hoax, implemented by Holmes who has been mind controlled as their patsy if ever things went south….well it did and they threw her under the bus along with the entire operation which was under investigation. The elite masterminds created the faux story in order to distract any narrative that would implicate themselves and the real purpose of Theranos. They do this all the time – they always have a back door escape plan and this one is a doozy. So on with the films, books, and narratives that make the bad ghouls look like stupid victims of a 19 year olds fraud. Not buying it because it is far from the truth. NO CABAL NOR DEEP STATE OPERATIVES EVER GOT HOODWINKED BY A 19 YEAR OLD. NEVER!
REMEMBER MEAT HAS TO BE CHEWED….MILK CAN JUST BE SWALLOWED…SO…CHEW!
So digest this much…and see if you are ready for more meat? If not…we can feed a bit more milk, but isn't that what got us to this point to begin with? There's been too much "America Got imitation Milk" and not enough… real milk, let alone … WHERE'S THE BEEF!!!
KEEP ON PRESSING AND CHEW, CHEW, CHEW!!!
DIANNE