THIS HAS BECOME THE NEW NORMAL OF ARTISTIC ENDEAVOR… AND IT CERTAINLY ISN'T PRETTY!
Whereas attendees applaud and rate the genius in these designs, those who have eyes to see are beholding scenes from a cryptic future. More and more it is looking like a culture that's trying to crawl out of a crypt… and maybe that is exactly what it is?
The artist always tells a story… what is this one telling?
Whatever the sunken heads are to mean… it doesn't look good.
Does anyone question any of this? Or do they just have cocktails afterwards and go on and on about the artistic expression and genius of the designer, while they exchange imaginations of the real intent behind the surreal catwalk. I'm sure there are a few who know the madness behind the themes, but then… will they ever tell it?
Now we know where Klaus got his fashion ideas. Or was it the other way around?
When modern day evil is paraded in your face and defended as Artistic Expression… then you know we are in Babylon the Great.
So how long have we been here? Does anyone have a clue?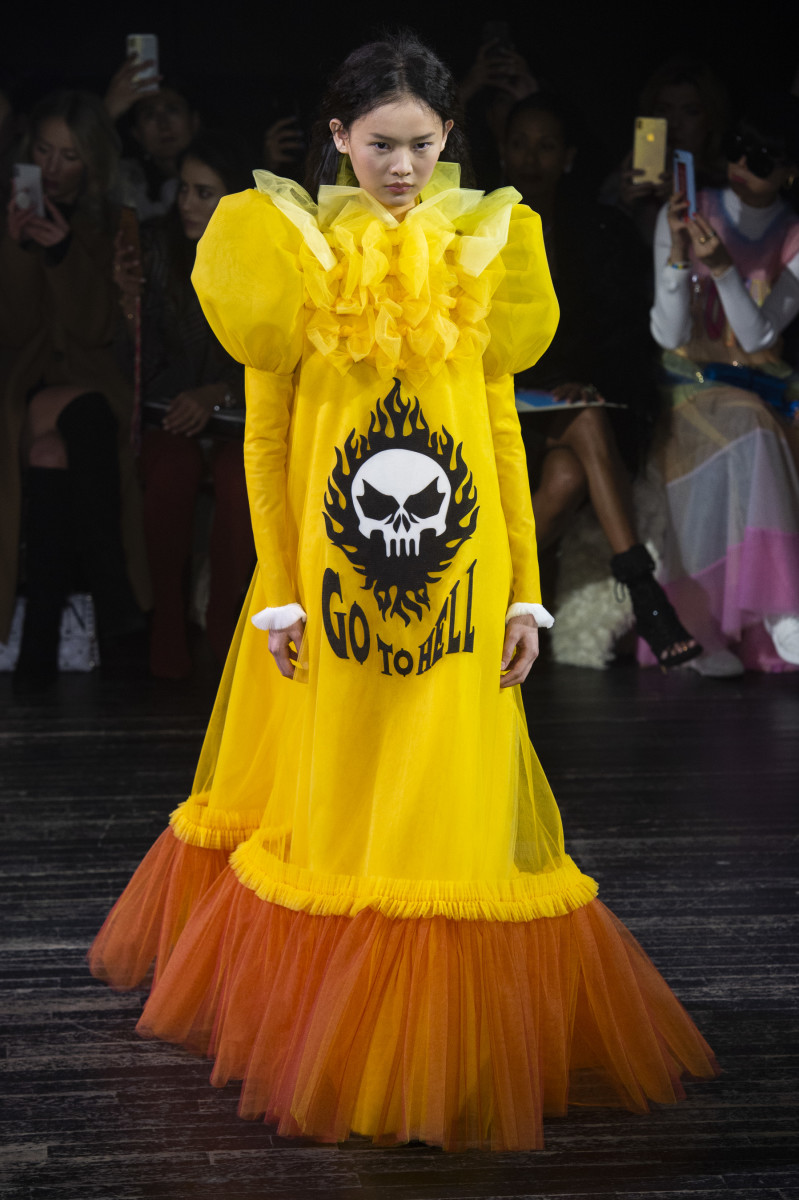 Imagine if your child drew a picture like this and wrote that on the dress? Would they not take the child to a psychiatrist to find out why they saw people in this strange manner and why they wrote such harsh words on their drawings? Today those who do such things are paid lots of money and touted as Artistic.
It is the same in Spirit Cooking. If you were to have a picnic in the park and display your food out on a table such as this… what do you think people would say? Would they send someone to investigate what you were doing? Do you think they would let you stay in the park?
We are living in the days where whatever elite choose to do is wonderful and art and what little people do is evil, demented and in need of being locked up – you know like want freedom and standing up for the constitution and bill of rights?
KEEP ON PRESSING INTO THE KINGDOM OF GOD…PRESS, PRESS, PRESS AND DON'T LOOK BACK!
DIANNE