I keep wondering what ever happened to the likes of Madeline Albright and Kissinger? Where is yapping Maxine Waters? And why is Harris so quiet? She never was before? Why isn't Nadler loud like he's been in the past and why are none of the Dems happy? I have yet to see them high fiving and smug like we watched them for five years past. I've yet to see Pelosi boasting of her gavel in a very long time.
Pencil neck is not the same as he once was and up until a few C.G.I.'s of late, he hasn't been heard from or seen…why is that?
I did enjoy the song from GaGa on inauguration day, remember that day when the sun was shining and the Dems finally got their leader…their chosen king….and no one smiled. No one looked happy and the celebration was grim… in fact the sheer delight in victory was absent all together.
But the song was so lovely.
WHO SANG IT BETTER? I HONESTLY HAVE TO SAY IT WAS THE REAL LADY GAGA.
It truly is sad what the minions have done to souls in this spiritual warfare battle we are in. Stay in prayer unceasing and do not blink …. call on the Holy Spirit and grab hold of the Lord's hand, and never let go!
The give away began long ago when a person, not so lovely was pushed as lovely and all the ugly things began to show and people pointed out all the flaws… this went on for years and years then all of a sudden, presto as though a magic wand was waved, all the ugly parts were erased and only the beauty emerged… NOPE…NOT BUYING IT. NOT AT ALL. Especially when we all knew many of the dirty little secrets.
Lady Gaga, Joe Biden planning centers for sexual assault survivors
Some excerpts: "The Vice President and Lady Gaga share an interest in addressing the long-term physical and emotional effects of trauma and they have been discussing what to do about it," a spokesperson for Biden tells EW. "Their discussions on how to move forward are in the early stages."
"Oh, give me a break," Biden said when Leive spoke of Weinstein's supporters, some of whom have excused his alleged behavior because he was raised in a different time period (in a statement to the Times, Weinstein used a similar counter-argument and apologized for his behavior). "He should spend some time in jail as an old dinosaur… The cardinal sin of all is for a man to raise his hand to a woman or a child. This is about the abuse of power… We're on the cusp of fundamentally changing culture. Women hold up half the sky and, guess what, it's time this ends."
He went on to praise the victims of alleged perpetrators like Weinstein, director James Toback, filmmaker Brett Ratner, and actor Kevin Spacey, for talking openly about their experiences. Full article here: Lady Gaga, Joe Biden planning centers for sexual assault survivors | EW.com
And let us not forget the male model who later was found chopped up and dead in the woods…but that was after the party…so move along. Nothing here to see.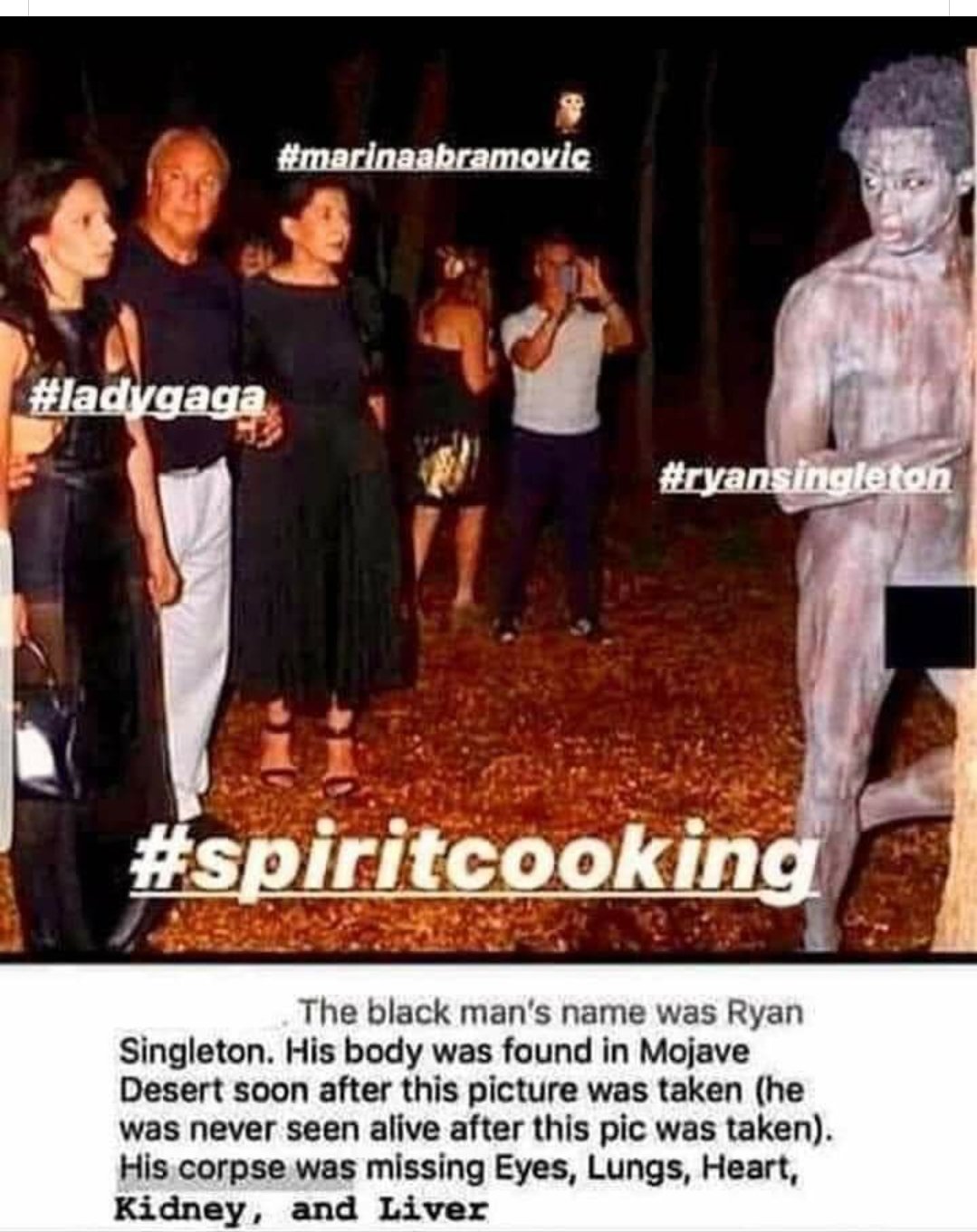 REMEMBER IT'S ALL ABOUT THE KIDS. PEOPLE MUST NEVER FORGET WHAT HAPPENED.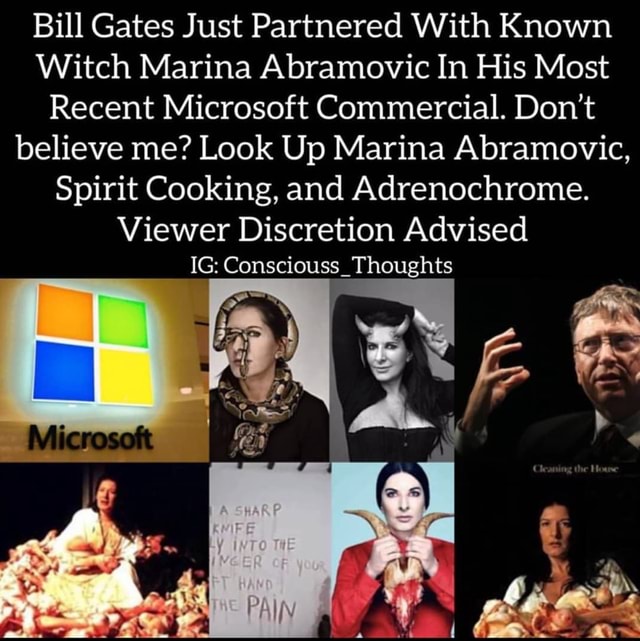 WHY HAVEN'T WE HEARD ABOUT THEIR DELIGHTFUL SPIRIT COOKING PARTIES LATELY? HAVE YOU SEEN GATES? WHERE IS HE THESE DAYS?
Speaking of Gates…why does he have vapors coming from his mouth when he speaks and the interviewer has none? They either do or do not expect you to notice this. The show is one of observation and we are all being observed to see what we can and cannot see.
Why are they all wearing lab coats? What's up with that?
Was this a ritual? An incantation? A prediction? Or just a coincidence?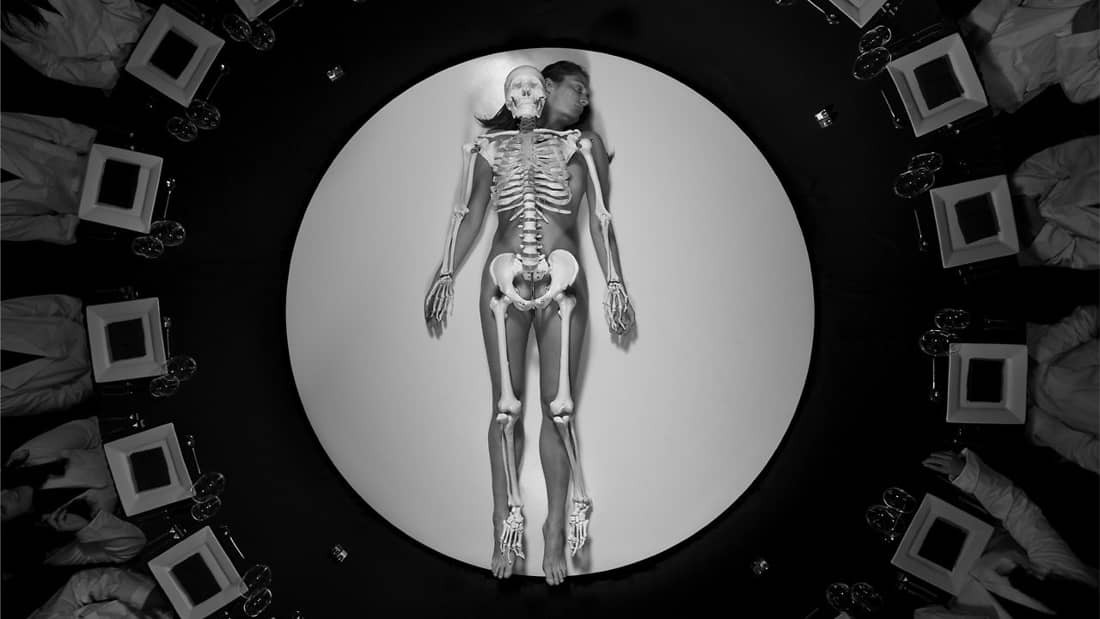 Why haven't we see or heard of the Rothschild masquerade balls lately?
Conspiracy theorists in times past have written much about these gala affairs connected to the Rothschilds, but of course it's all been rubbish with no illuminati involved. They just get a kick out of having dismembered baby dolls placed on dining tables, that represent human sacrifice, and dress outlandish, perform strange memes that mimic satanic rituals that are rumored to have been done inside. All of these themes were touched on during the Illuminati Ball in 1972 hosted by Marie-Hélène de Rothschild, that one of the guests attending said cost him a ticket price of $450 to be a part of. Read about that here: I went to a decadent, $450-a-ticket party inspired by the Illuminati – and it was a totally surreal experience | BusinessInsider India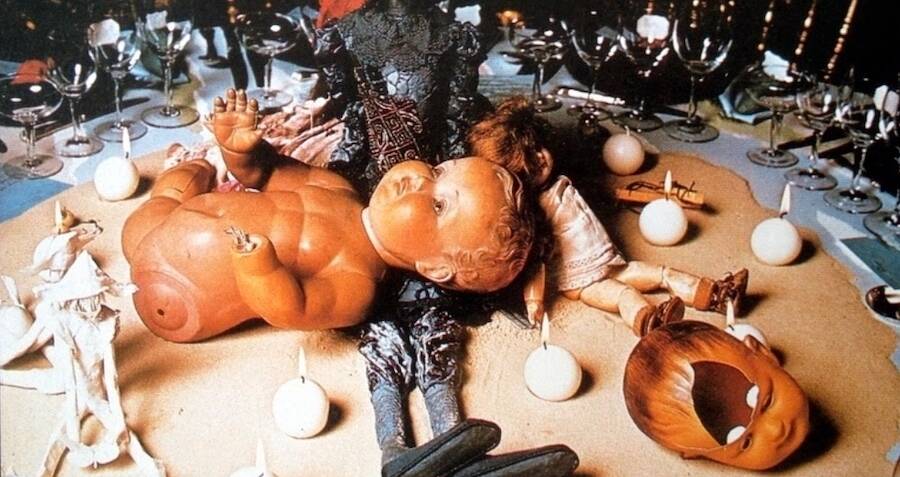 I suppose these sorts are just bored out of their ever loving minds…what with all their power, wealth and fantasy thoughts of ruling the world and all….
So with all those who still wonder when will things get back to normal? Should we ask the Rothschilds when that might be? Or would we fare better to get our answer by asking their guests? My, my it is so hard to discover what's going on in these sorrowful days, now isn't it? Perhaps it's because of all the masks? But, then again… maybe that is what most all of this is all about?
But if you want to know who swore to fight against one of the things that was considered normal…so normal that no one bothered to see it as a concern…. that was President Trump. He said this issue was not so normal and he vowed to end it. He called this thing Human Trafficking. President Trump said it was an EPIDEMIC! THIS IS THE REAL ISSUE WE ARE AT WAR OVER! Humanity is simply in the way.
Keep on pressing into the Kingdom….Press, Press, Press!
Dianne