Meanwhile sour faced treason puppets read their fake scripts and release the same fake news with the same talking points that are nothing like what took place in Georgia!
Georgia was on fire for President Trump and the rally was a cry to bring down the corrupt treasonous voter fraud thieves! With shouts that were heard around the world to STOP THE STEAL!
So here's what really happened – UNITED WE STAND! Georgia Shouts TO PRESIDENT TRUMP -WE LOVE YOU-WE LOVE YOU – WE LOVE YOU!
President Trump entered the Rally with cheers from Georgia that could shake the walls of JERICHO! The people love this man and this man loves the people.
It is clear and evident the people of Georgia and the United States have UNITED!  WE HAVE COME TO THE AID OF OUR COUNTRY AND WE ARE STANDING AGAINST THE EVILS OF THOSE WHO WANT TO DESTROY US!
President Trump stressed that every vote has to count and they have to be legal. The stake in this election is control of the senate which is control of this country. President Trump stated that very soon you will find out if your country remains free or becomes a socialistic country. These people want to go beyond a socialistic country they want to go into a communistic form of government and I have no doubt about it.
Referring to Communism President Trump stated, "That doesn't work to well in Georgia now does it?"
Trump told voters they had to vote starting December 14th – they will try to steal it again but – they (patriots) will win it as the crowd shouted "STOP THE STEAL! STOP THE STEAL!"
"With over 74 million votes, over…think of that," stated Trump, "More than…I got more votes than any sitting president in history, 11 million more votes than we got in 2016. And we thought if we could get 68 million, 67 million that would be that would be the end, all of our great brilliant geniuses said, you'd win if you get 67 or 68 it's over…we got 74 million plus and they're trying to convince us that we lost. We didn't lose! They found a lot of ballots, to be nice about it and they got rid of some too."
Reading from a paper from one of the greatest pollsters John McLaughlin, Trump read, "President Trump received more votes than any incumbent in history…but we lost…" He mocked. "So we received more votes than any incumbent in history and we lost supposedly. We didn't lose!" He went on to show they No incumbent who received 75% of the votes in history ever lost and President Trump received 94% not 75% of the votes and he lost? He didn't lose he won. He's the only president to win over 90% of the vote since 1912!" " He won by a number never before held in history!"
"For whatever reason your Secretary of State and your Governor are afraid of Stacey Abrams, they're afraid of her. So we know the democrats are planning to cheat and we can't let them do it again." stated President Trump.
These foolish puppets have sold their souls to the cheapest bidder all in vain. Ill gotten gains in this world lead to an eternity of hell and they will be left on their own to settle up/in with their boss.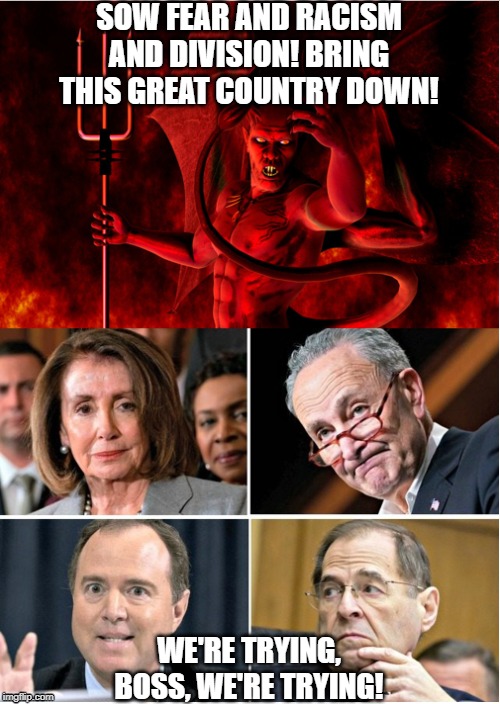 Trump told the people Schumer said, "First we take Georgia then we take America."
We the people all know that was not intended to be for the good of the people- that was intended for something else. And we all know he and Nancy want to hand us over to the global new world order. This election is vital to the survival of every American's way of life.
Meanwhile the globalist fake news is all reporting that President Trump failed in Georgia and he is running scared, along with how he is only mad he lost. What a crock of crap! All the media is reporting from the very same script as always! Well, the truth is TRUMP WON AND THE DEMS ARE SCARED BECAUSE THE POWER OF THE PEOPLE IS HUGE!
This rally has been everything that RINOS were afraid of in Georgia. Trump is using the event TO EXPOSE EVERY ONE OF THE EVIL TRAITORS TO AMERCIA AND HOW THEY DO IT BOLDLY WITH NO SHAME!
And yes to fake news – the election was rigged, Georgia's top elected officials are corrupt, and Democrats cheated to win!
 So while the fake news reports that  "The rally is Trump airing all of his conspiracies and grievances while depressing Republican turnout in the Senate runoff elections." The truth is Trump is exposing the evil liars in the press and how the election was stolen and guess what – THE PEOPLE ARE CHEERING BECAUSE TRUMP IS EXPOSING THE EVIL THAT HAS BEEN DONE TO THEM IN GEORGIA AND ACROSS THE ENTIRE COUNTRY!
KEEP MOVING FORWARD PEOPLE! STAND STRONG AND PRAY GOD WILL SAVE AMERICA!
DIANNE MARSHALL
See it for yourself!