President Trump put out a statement last Friday alerting the people to fight back against the great merchants of the earth who have controlled the people far too long with their political woke junk. He said to ban Coca-Cola, Delta, JP Morgan Chase, ViacomCBS, Citigroup, Cisco, UPS and Merk companies! Those same companies require valid photo ID to access the services their companies provide. I say, see what else these great merchants own and quit dealing with those too! Trump, Lindell, O'Savin and others are already testing their NEW SOCIAL MEDIA SITES. The count down to the mass exodus out of what is left of the "once big" social media sites is about to start.
Trump's statement:
"It is finally time for Republicans and Conservatives to fight back—we have more people than they do—by far! Boycott Major League Baseball (MLB), Coca-Cola, Delta Airlines, JPMorgan Chase, ViacomCBS, Citigroup, Cisco, UPS, and Merck,"
"Don't go back to their products until they relent. We can play the game better than them."
"Baseball is already losing tremendous numbers of fans, and now they leave Atlanta with their All-Star Game because they are afraid of the Radical Left Democrats who do not want voter I.D., which is desperately needed, to have anything to do with our elections.
"Boycott baseball and all of the woke companies that are interfering with Free and Fair Elections. Are you listening Coke, Delta, and all!"
Meanwhile, Georgia Gov. Brian Kemp added to Trump's ban and raised it a little higher saying that those who speak out against his state's new voting laws are simply "caved to the cancel culture."
"I think it's a message to all of us, all across this country that are home tonight, they're coming after you next. You know, they're going to come after your ballgame. They're going to boycott your business. If you don't agree with their way of life, they are going to come after you on that, too," Kemp added.
Meanwhile Election Fraud Prosecution is at an 'All-Time High':says Texas Attorney General's Office! 510 offenses pending against 43 defendants in court right now. Read full report here: Election Fraud Prosecution at an 'All-Time High': Texas Attorney General's Office (theepochtimes.com)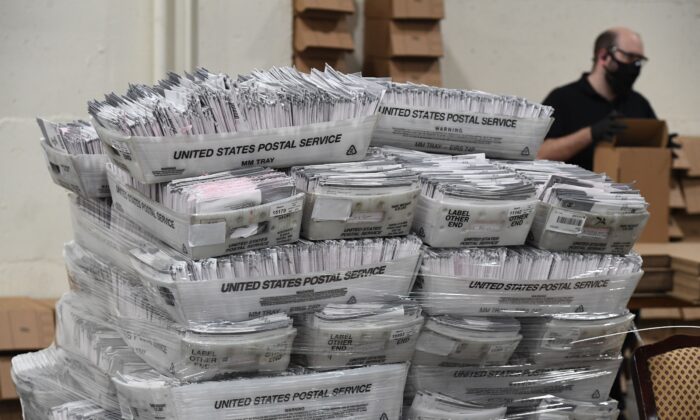 Today Trump Posted: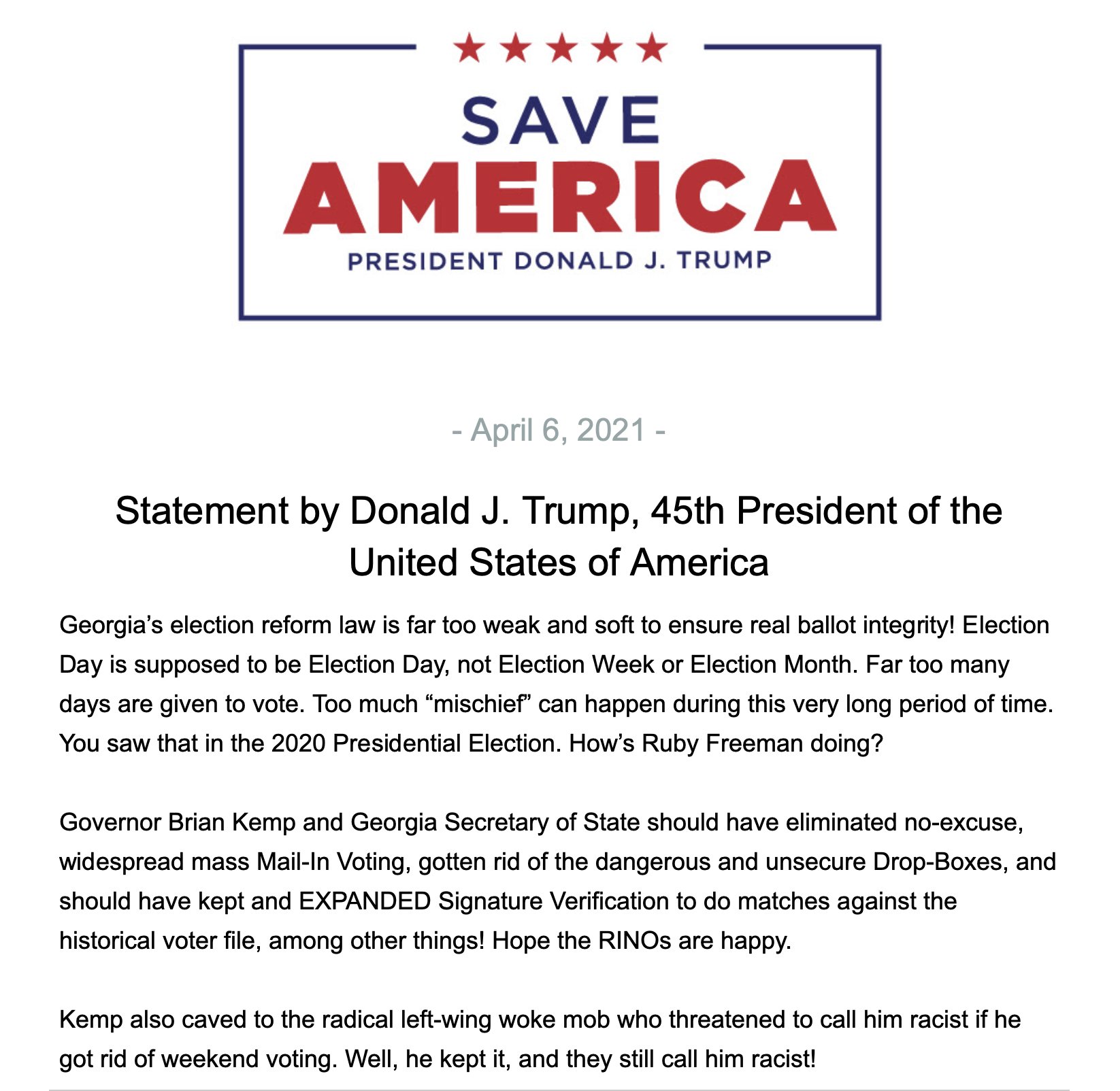 I think Trump enjoys posts much better than Tweets. He gets to say more and make a bigger point!
Stay Strong!
Dianne