The question is why did Stacey Abrams get invited to attend a Bilderberg meeting with all the movers and shakers in Great Merchants of the Earth Babylon Land? Her attendance among this year's Bilderberg elites should be a red flag as it appears to be totally out of place. Is she or has she somehow filled a role generally filled by minor politicians? Or perhaps she is being considered for promotion as a future globalist leader? Or is she just a pawn to do some dirty work like help in voter fraud in Georgia? What was she promised? As noted in a recent article "Stacey Abrams Joins Globalist Elite, Anointed by CFR, Bilderberg Group," Abrams is some how being annointed by the CFR, the Aspen Institute, the Brookings Institution, and other globalist groups, including, naturally, the leading opinionators of the FNM.
If you recall they were the ones that gave her millions of dollars of free, publicity during her recent run for governor in Georgia. Yet not a peep from fake news on her Bilderberg invitation and attendance. Why is that?
Bilderberg agenda 2019
The recent agenda at the Bilderberg 3 to 4 day talks that involved her attendance are strange topics indeed for a little ole failed Georgia candidate. Here are the official agenda topics provided by the Bilderberg press office:
1. A Stable Strategic Order
2. What Next for Europe?
3. Climate Change and Sustainability
4. China
5. Russia
6. The Future of Capitalism
7. Brexit
8. The Ethics of Artificial Intelligence
9. The Weaponisation of Social Media
10. The Importance of Space
11. Cyber Threats
Well, your guess is as good as anyones, but the more we see why the devil went down to Georgia, it is beginning to look like they have a devious plan in place. Will she be annointed the next governor? Or does she have a special role to play in their revolutionary uprising? Time will tell what they had planned, but according to the recent events, those plans may very well have back fired.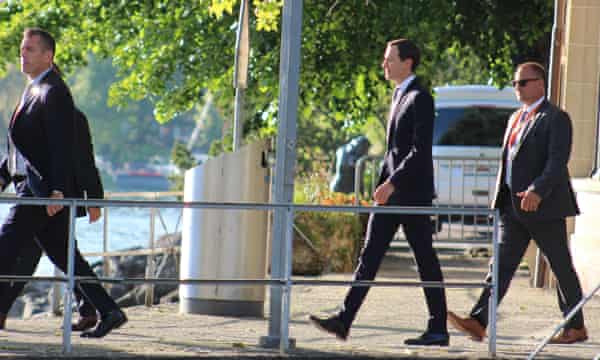 Also attending were Secretary of State Pompeo and Kushner from the Trump Administration. They were not listed as guests. Is this part of keeping your enemies close? Or is this part of keeping tabs on a global world about to explode? Or something brewing that we know little to nothing about? Pompeo, Kushner visit Bilderberg Group event as US Iran policies raise concerns | The Times of Israel
Remember the Bilderberg Meeting took place June 1, 2019. A lot has transpired since that meeting. Now Kissinger and Albright are ousted from their strategy cabinet positions. And we have had the biggest voter fraud election in the history of the nation.BILDERBERG MEETING – JUN 01, 2019 (ghost.io) We also have Lockstep in full force with Covid-19 bio weapon unleashed on the world and all nations battling revolts from their people. Among all the nations…it appears that the United States is the only nation that is fighting for their people against the cabal.
Pray that all things work together for good.
Dianne Marshall