A RIVER OF BLUE FLOWS THROUGH THE STREETS OF NEW YORK as fallen officer Jason Rivera is remembered and not forgotten.
The sheer number of Police Officers coming out to pay respect for fallen officer, Jason Rivera, is mind boggling. It is a show of solidarity that speaks volumes! The pictures tell the story… words cannot describe! The time of disrespecting our first responders is over!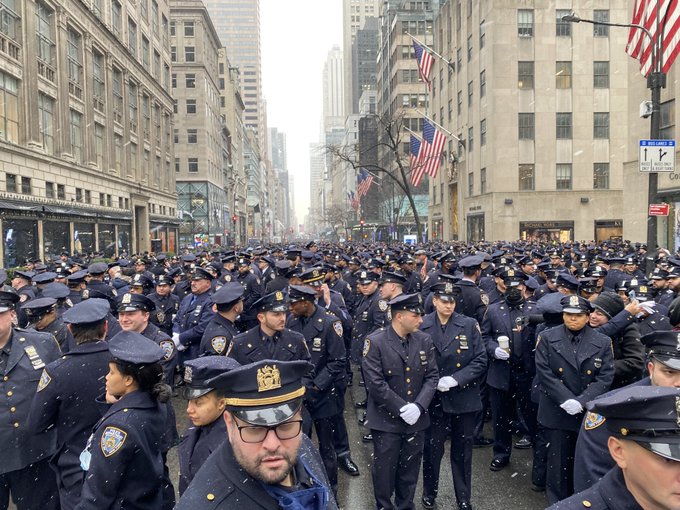 Mourners came from Germany, France, Toronto, Philadelphia, Virginia and Boston on Thursday to pay respect to NYPD officers Jason Rivera who was killed during a domestic violence call in Harlem last week. NYPD Shooting: Public Viewing for Officer Killed in Harlem Shooting – NBC New York
As the funeral precession made its way through the streets, a sea of officers in blue were lined up to pay respects and give their final salute. The procession stretched out for miles and miles.
Amazing to behold…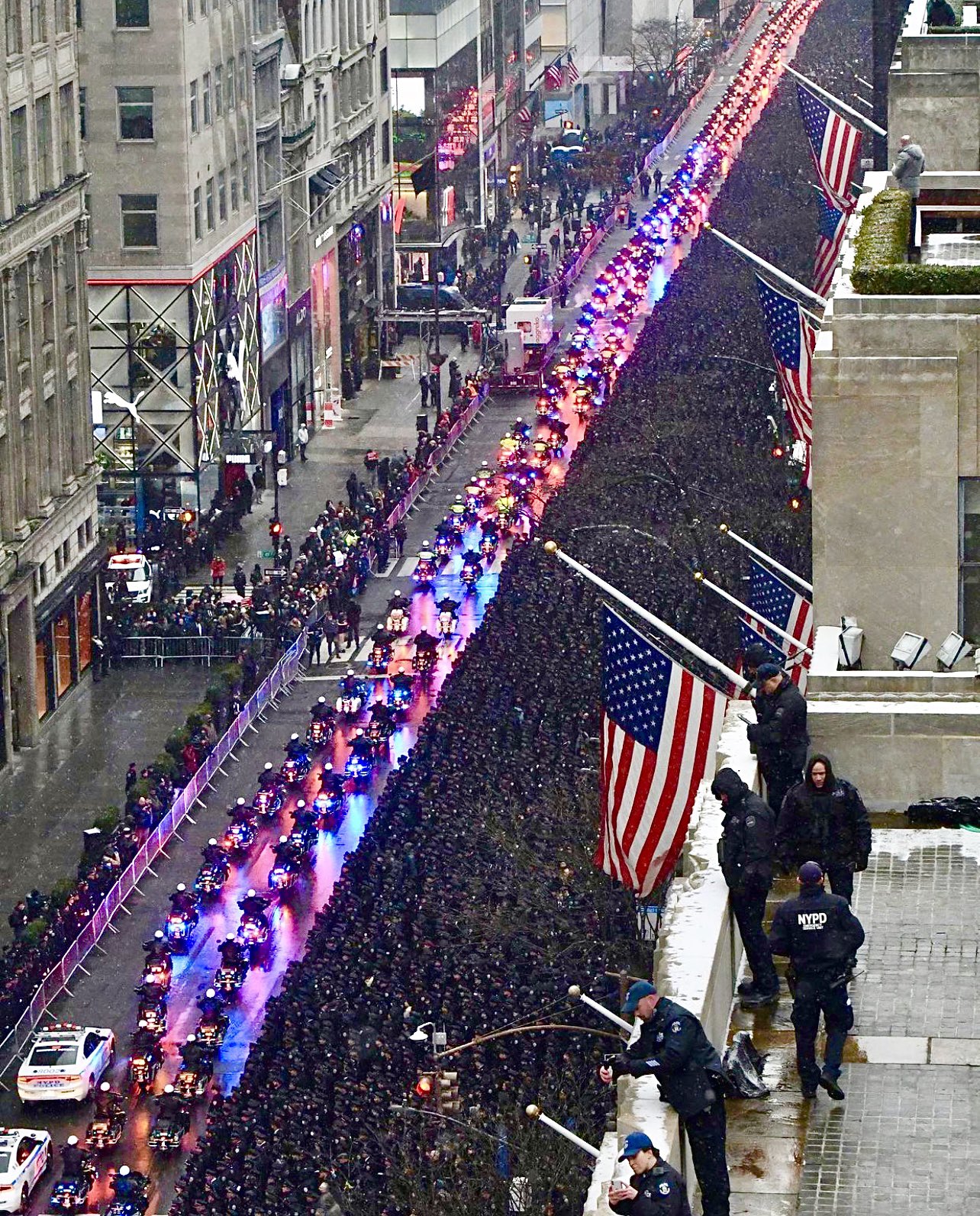 More than 800,000 men and women of law enforcement stand together! A breathtaking scene, unlike anything we have ever seen.
Keep on pressing forward into the Kingdom. God bless America.
Dianne