Is This One Of The False Flags General Flynn Warned Us About?
The following report is from Hal Turner Radio Show – NOW UNLOCKED — COVERT INTEL – It starts Next Week . . . June 28
"Just one day after the British Destroyer HMS Defender violated the territorial waters of Russia, U.S. Sixth Fleet formally announced participation in the upcoming annually held Exercise Sea Breeze 2021 (SB21) cohosted with the Ukrainian Navy, June 28, 2021 . . . in the Black Sea.
"32 ships, 40 aircraft, and 18 special operations and dive teams from NATO member countries are scheduled to participate. Through covert intelligence sources, we are now able to report there are detailed plans within this "exercise" and those plans, if carried out, could lead to kinetic war between the vessels involved and Russian naval forces, over the territorial waters around Crimea.
"Note: On Tuesday June 23, a British warship, the HMS Defender, deliberately entered the territorial waters around Crimea and was intercepted by naval forces from Russia.
"Russian forces radioed HMS Defender that she was violating the territorial waters of Russia and must alter course to leave such waters. The radio warnings went unanswered and HMS Defender proceeded deeper into those territorial waters.
"The Russian forces then FIRED warning shots to warn HMS Defender to leave Russian Territorial waters. When the first shots went ignored, Russia fired additional shots a few minutes later.
"The Russia Ministry of Defense has provided video showing that HMS Defender was repeatedly warned by radio, and that, IN FACT, shots from a deck gun WERE FIRED.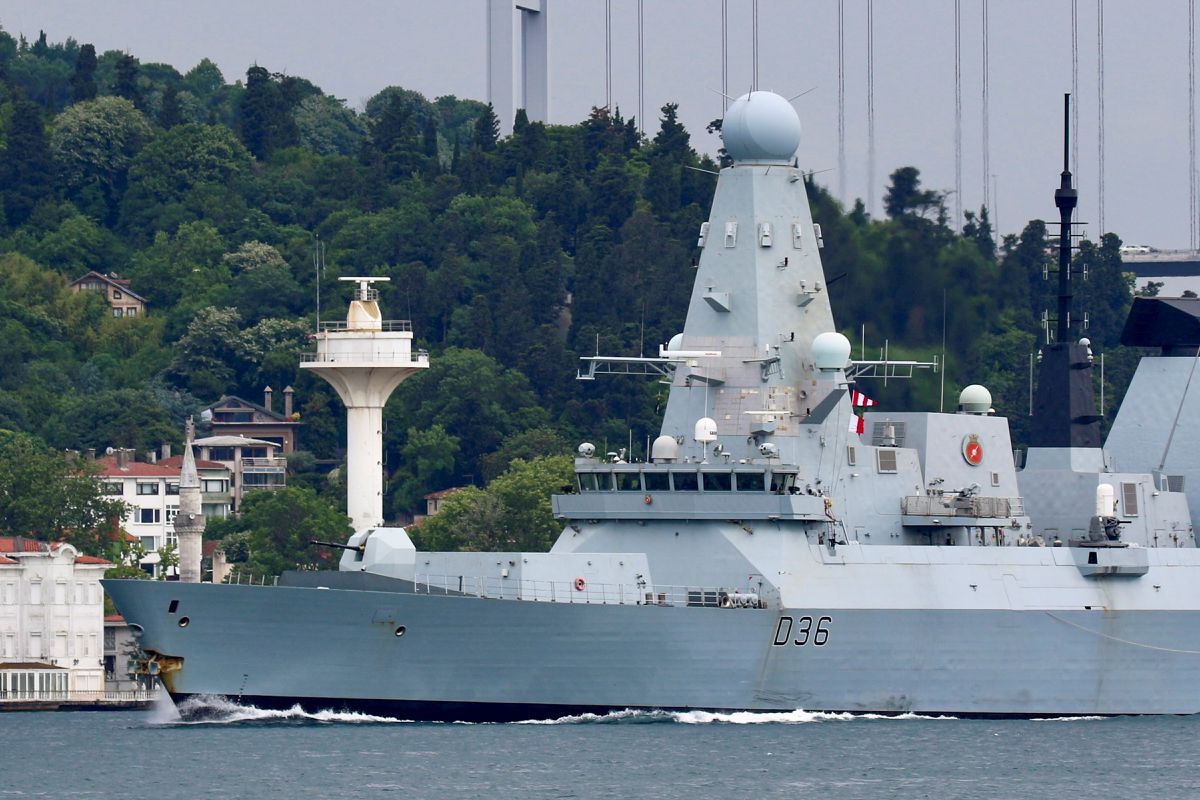 HMS Defender continued on its course! Then, a Russian aircraft, dropped a bomb in the path of HMS Defender, far enough ahead of the vessel to avoid damaging it, but close enough to get the point across: "Leave these waters."
HMS Defender changed course and left the territorial waters.
The British Ambassador to Russia, Deborah Bronnert, was formally Summoned to the Russia Foreign Ministry on June 24, 2021.
The ambassador arrived and remained in the building for only 35 minutes. COVERT INTEL positively confirmed what took place during the meeting.
The Russian Foreign Ministry explicitly told Ambassador Bronnert "the incident yesterday with British warship HMS Defender making unauthorized entry into Russia Territorial waters off Crimea is not to be repeated."
Bronnert responded the waters are not Russian territory, "the British government regards those waters as Ukraine territory, and does not accept Russia's claim that Crimea has rejoined Russia."
To that, the Russia Foreign Ministry said the following:

"We can appeal to common sense, demand respect for international law, and if this does not help, we can bomb. Not only on the way, but also on the target. We are making clear to you right now a repeat of this type of incident could lead to a full military conflict with Russia."
This was a direct warning to Britain that Russia is prepared to actually bomb British war ships if they make additional, unauthorized, entry into Russian territorial waters.
Bronnert then attempted to engage in a repeat discussion of what she called "the illegal Russian annexation of Crimea." The Russian Foreign Ministry told her that they "would not discuss a situation which does not exist" and then dismissed Bronnert, telling her she was to leave the building.
Sea Breeze 21 (SB21)
Late this afternoon, the US Sixth Fleet formally announced it will join the annual "Sea Breeze (SB21)" exercise in the Black Sea, along with 32 ships, 40 aircraft, and 18 special operations and dive teams from NATO member countries as well as with Ukrainian naval forces.
Here is the Announcement:
The exercise is taking place from June 28 to July 10 in the Black Sea region and will focus on multiple warfare areas including amphibious warfare, land maneuver warfare, diving operations, maritime interdiction operations, air defense, special operations integration, anti-submarine warfare, and search and rescue operations.
This year's iteration has the largest number of participating nations in the exercise's history with 32 countries from six continents providing 5,000 troops, 32 ships, 40 aircraft, and 18 special operations and dive teams scheduled to participate.
"The United States is proud to partner with Ukraine in co-hosting the multinational maritime exercise Sea Breeze, which will help enhance interoperability and capabilities among participating nations," said Chargé d'affaires Kristina Kvien, U.S. Embassy in Ukraine. "We are committed to maintaining the safety and security of the Black Sea."
Beginning in 1997, Exercise Sea Breeze brings most Black Sea nations and NATO Allies and partners together to train and operate with NATO members in the pursuit of building increased capability.
SB21 provides the opportunity for personnel of participating nations to engage in realistic maritime training to build experience and teamwork and strengthen our interoperability as we work toward mutual goals.
Ukraine and U.S. are cohosting the exercise in the Black Sea with participation and support coming from 32 countries in total: Albania, Australia, Brazil, Bulgaria, Canada, Denmark, Egypt, Estonia, France, Georgia, Greece, Israel, Italy, Japan, Latvia, Lithuania, Moldova, Morocco, Norway, Pakistan, Poland, Romania, Senegal, Spain, South Korea, Sweden, Tunisia, Turkey, Ukraine, United Arab Emirates, United Kingdom, and the United States.
Black Sea nations, in concert with NATO Allies and partners, improve their ability to conduct the full range of naval and land operations by participating in exercises like Sea Breeze 2021.
Exercise Sea Breeze 2021 is an annual multinational maritime exercise, involving sea, land, and air components, and is co-hosted by the United States and Ukraine to enhance interoperability and capability among participating forces in the Black Sea region.
U.S. Naval Forces Europe/Africa/U.S. Sixth Fleet, headquartered in Naples, Italy, conducts the full spectrum of joint and naval operations, often in concert with joint, allied, and interagency partners, in order to advance U.S. national interests and security and stability in Europe and Africa.
Plan within a Plan
There is another plan within the plan for Sea Breeze 21. At some point during the exercise, "several naval vessels from the exercise will move toward Crimea and blatantly enter waters that NATO refers-to as "Ukraine territory" but which Russia asserts is "Russian Territory." That's when things will likely go "wild weasel."
Russia has made it explicitly clear Crimea is Russia as are the waters around it.
Britain and other NATO member countries have made it explicitly clear those waters are viewed by NATO as being Ukraine Territory.
The NATO Plan is to use the Sea Breeze 21 "exercise" as the platform from which to directly confront Russian territorial claims. It is thought within NATO that Russia will not open fire on the intruding vessels because there will be so much NATO fire power in theater.
Russia will either have to make good on its word to open fire, or show that it will NOT defend its own territory, thereby showing the world they are weak.
This exercise is highly likely to turn into an armed naval showdown with Russia. Sea Breeze 21 begins June 28, 2021.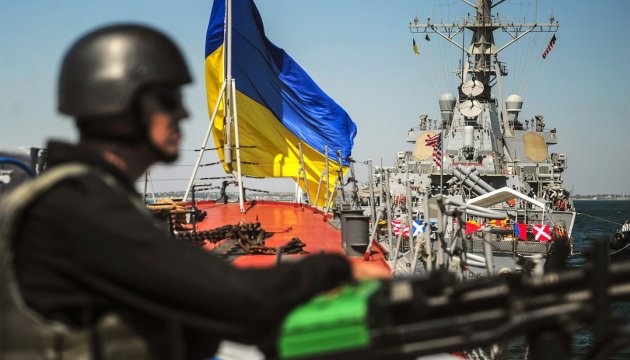 Interestingly, the Sixth Fleet announcement makes clear at least five thousand troops will also be involved. Interesting for a "naval" exercise. . . . Unless of course, there is also a plan to have those troops land on Crimea and attempt to take it by force.
Meanwhile, last Friday June 25, 2021, headlines read:
'Miscalculation' in Russian cat and mouse game could lead to full blown war, warns Army chief'
A "miscalculation" in the cat and mouse game with Russia could lead to full blown war, the head of the Armed Forces has warned, after a tense confrontation in the Black Sea this week.
General Sir Nick Carter, the chief of the defence staff, said the risk of an "unwarranted escalation" involving Britain was "the thing that keeps me awake in bed at night".'Miscalculation' in Russian cat and mouse game could lead to full blown war, warns Army chief (yahoo.com)
Will history mark June 28, 2021 as the date on which kinetic war with Russia – and possibly World War 3 – starts? Time will tell.
Stay strong!
Dianne