Don't let the fear mongering get you down. It's always good to work in a few light hearted things among the crazy upside down… war against humanity. It helps keep your mind free of lies and fear.
HOW OLD IS THE MAXINE? SHE'S BEEN AROUND MAKING PEOPLE SMILE FOR A LONG TIME NOW. JUST WONDERING IF ANYONE KNEW?
That dog knows exactly that he is doing a 'no no'…..don't tell me dogs don't have some very sharp thinking skills.
This clown is not funny…he's downright scarey…and you know they only have his double say this to tick off President Trump and rile Trump Supporters…so just look at this and know…there is a special place that the bad clowns all go… and it's a very hot circus.
Looks like people are organizing home schooling with teachers who have said…good bye to the mandated toxic systems! INSANITY has reached a critical mass and the majority have said NO – WE AREN'T BUYING YOUR MANDATED CRAZY ENSLAVEMENT AND DEATH JABS !
Watch for clinics and hospitals to open up along with MEGA HOME SCHOOLING, and many other innovative concepts…. guess what a few more are? Use your imagination!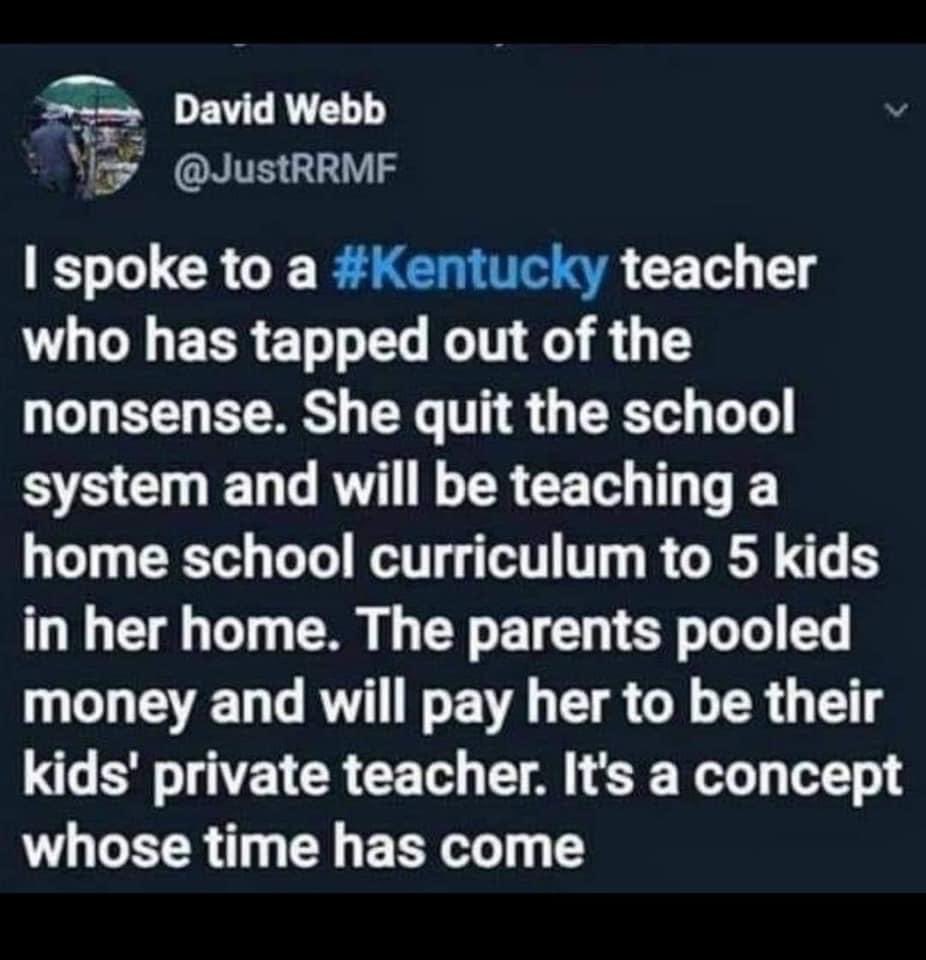 Who's the chick and whose the pup?
KEEP CALLING THEM OUT AND EXPOSE ALL THE LIES!
WHEN THIS SEASON IS OVER, AND IT WILL BE OVER, THERE WILL BE PEACE AND JOY. KEEP PRESSING FORWARD AND HAVE COMFORT IN KNOWING THAT BIG PHARMA WILL BE BUSTED INTO TINY LITTLE PIECES AND IN ITS' PLACE WILL ARISE REAL CURES AND PEOPLE WILL LIVE HEALTHY….BIG FOOD AND BIG PHARMA WILL NO LONGER BE POISON AND TOXIC!
Tell me again how the news and fact checkers said 'The Great Reset' and Vaccine Passports were 'crackpot conspiracy theories'. Tell me again everything Birx and Fauci said and show me their kindergarten charts again….show us their stupid smiles again and let's listen to their stupid lies again, just before they go to their Nuremberg Trials. (They might already be somewhere they don't want to be…) How long do we have to look at doubles and C.G.I. interviews and act like these are who they say they are? That is getting very old!
FAUCI IS A PERPETUAL LIAR (AMONG OTHER THINGS) AND THAT STATEMENT NEEDS NO FACT CHECKING, EVEN A FIVE YEAR OLD KNOWS HE MAKES NO SENSE!

Do you ever stop and think about how Fauci and Birx could stand up and say all their lies and talk of their mandates on what we the people need to do and all the while they knew they were responsible for kick starting LOCKSTEP AND RESET WITH THEIR COVID-19? I do, and I can't even remotely understand how they knew from the start this was a plan to enslave the masses, and spread sickness through a toxic jab that they had waiting in the wings to depopulate the world. This is some very criminal, evil, and sick stuff they knowingly did. And are still doing…or their doubles are…and their puppeteers are in C.G.I. land.
THOSE WHO BOWED TO FAUCI – YOU'VE BEEN HAD!
KEEP ON PRESSING FORWARD…THINGS ARE BEGINNING TO FALL APART FOR THE EVIL ONES WHO ARE PUSHING THE GREAT MERCHANTS AGENDA…. THEIR SEASON IS ALMOST FINISHED! GOD'S PEOPLE ARE RISING UP AND STANDING FIRM!
DIANNE
P.S. PRESIDENT TRUMP IS BACK ON FACEBOOK…. THIS MEANS SOMETHING, I WONDER WHAT THAT COULD BE?