"There was a conspiracy and it was against Trump", Tom Fitton.
Tom Fitton says don't forget Joe Biden's role in this! Trump was impeached for blowing the whistle and trying to find out what the involvement was that Joe and Hillary had in Ukraine!
We all remember the famous video where Biden says, "and son of a B_tch, he got fired."
And now we have General Flynn pushing propaganda as though it were a fact. It is what it is folks. We have a photo from 2018 being used and pushed out in propaganda land as though it were Feb. 2022 at the hands of evil Putin, the "Pariah". And Flynn asks for a prayer vigil to end the evils of Putin in Ukraine. Just saying this is what is taking place.
So we have a 2018 gas explosion headline…with the victim…who survived, placed on the front cover of the Guardian, and the Sun….and on the Prayer vigil with General Flynn.
As one person put it into perspective on Twitter:
And another put it a bit more fine tuned with instruction…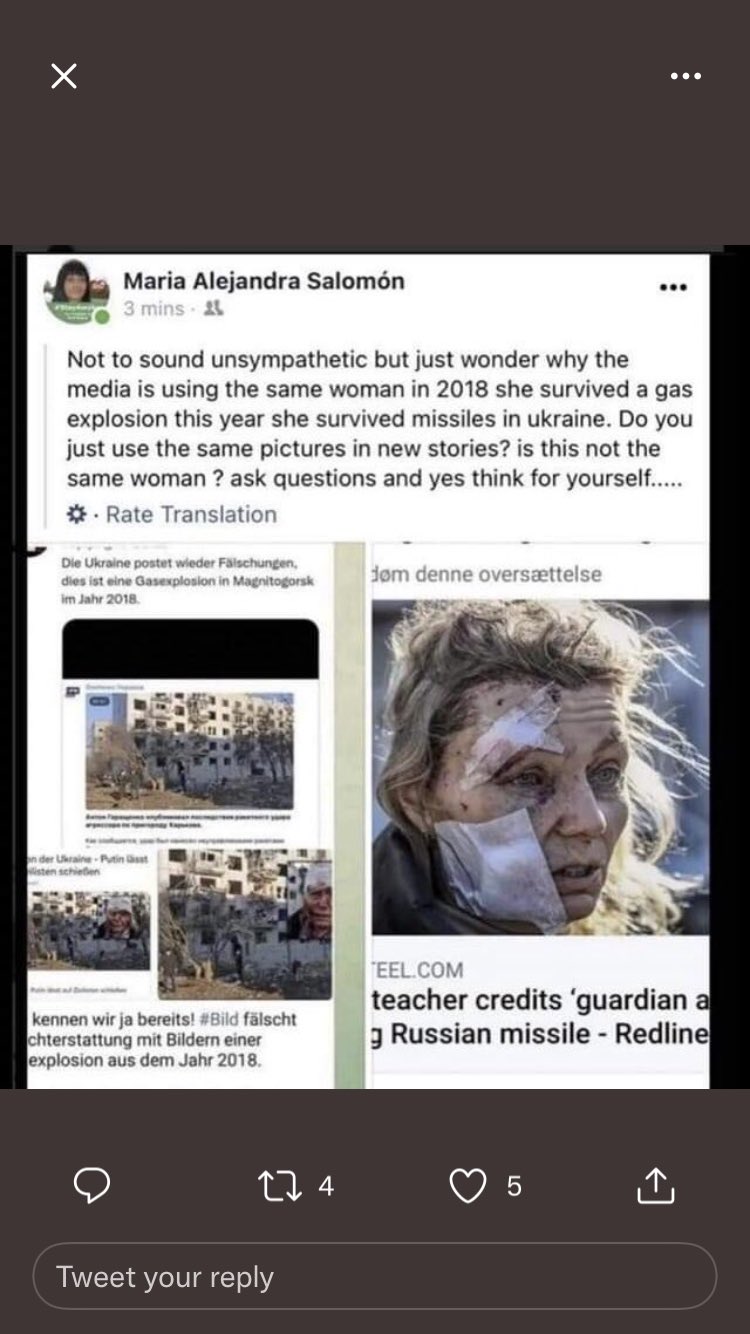 Choose today who you shall trust.
Remember, Putin said he was fighting his own deep state in Russia. These deep state operatives are the ones who select the puppet heads of nations and the ones who desire to rule the world, they are RESET button pushing crazy.
Keep on pressing forward and don't believe the lies they push at you no matter how important you think they are!
Dianne