America's Real President is back and ready to ROCK OHIO AND WAKE UP AMERICA!
President Trump is ready to lay out some BOOMS for the deep state. Hold on to your seat, stay strong and fear not, Trump has everything planned, and we will soon watch as he takes down the Deep State enemies and get back to where he belongs. The White House – where ever that is determined to be!
Trump WON AND HE NEVER CONCEDED! THE DEEP STATE STOLE THE ELECTION! TRUMP IS STILL THE PRESIDENT OF THE UNITED STATES OF AMERICA! WE ARE AT WAR AND THOSE WHO WANT "IN GOD WE TRUST" AND "LAW AND ORDER" ARE WINNING IT IN THE MOST RIGHTEOUS MANNER POSSIBLE!
There is a BOOM coming for Big Tech!
In a recent interview when President Trump was asked – "Do you think it's time to break up Big Tech?" Trump answered – "We'll watch next week, because you'll see me do something about Big Tech and people have been wanting me to do it for a long time…"
PRESIDENT TRUMP HAS A NEW RUMBLE BROADCAST PAGE!
GO TO RUMBLE AND SUBSCRIBE TO DONALD J. TRUMP!
Meanwhile, at today's rally in Ohio I bet President Trump addresses the second amendment and Biden's F-15's and Nukes! I hear people are buying them all up as fast as they can!
It's time to shout – TRUMP WON!!!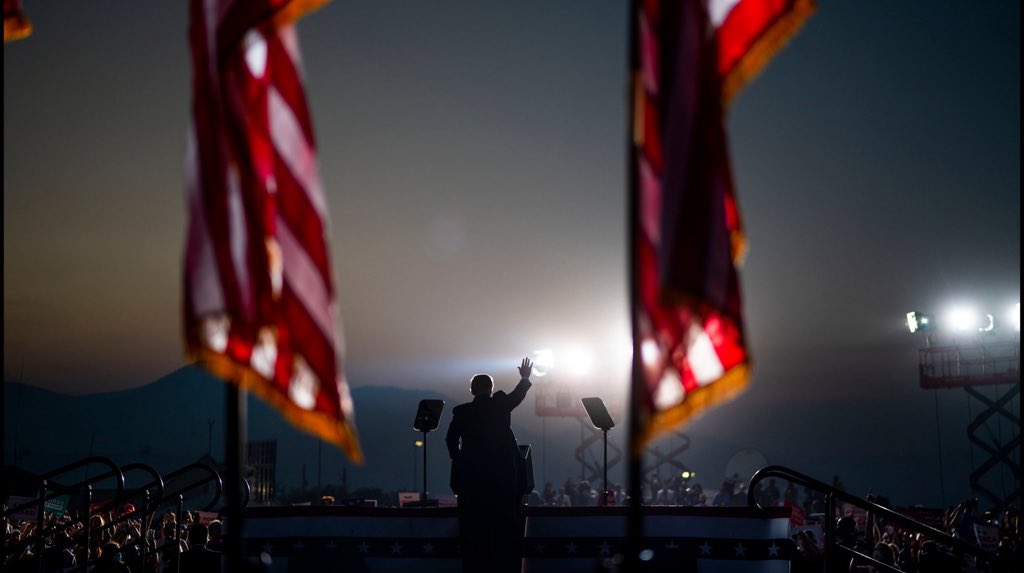 This should put a spark in your morning Coffee! Harris at the border…
And now that McAfee has got our attention…let us listen!
SET YOUR REMINDER TO WATCH PRESIDENT TRUMP AT THE OHIO RALLY LIVE AT RIGHT SIDE BROADCASTING NETWORK OR WATCH ON RUMBLE LIVE: President Donald J Trump in Wellington, OH (rumble.com)!
GOD BLESS AMERICA! THE LAND OF THE FREE AND HOME OF THE BRAVE!
HOLD THE LINE PATRIOTS! TRUMP HAS A LOT OF THINGS TO SAY! ARE YOU READY TO HEAR HIM? I SURE AM!
DIANNE