While today is the first day of the Durham Trials…we also see attention is being drawn to a blood company named Ambrosia that has been selling the blood of young people at $8,000 a liter with the sales pitch that you will regain your youth. Imagine this at a time when few are thinking about adrenochrome because they are worried about their kids being jabbed. But don't worry… the blood of youth is older kids 16 and up, and only being used to anti age… which the first question that comes to mind (among the hundreds of others I have off the top of my head) how much does the donating youth get for their contribution? $5 to $7 grand? Or do they just donate to the cause?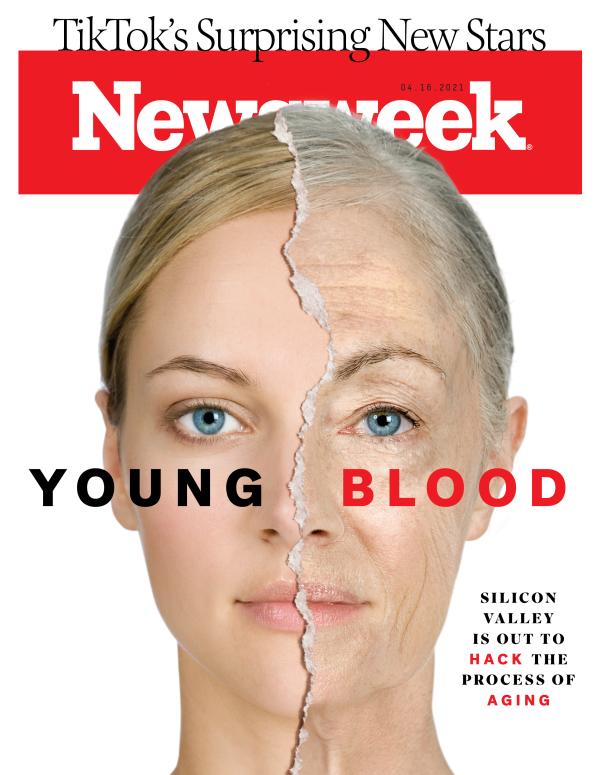 And how many donate "cause" they are forced to? How many donate blood "cause" they want to buy a new toy? How many donate "cause" they think the blood is going to accident victims? How many youth are donating "cause" their woke parent is making them? Supposedly, the youth donating their blood are between the ages of 16 to 25. Now the 16 and up age is interesting for this is the legal age where a child can leave home, drop out of school, get woke and do whatever they want, but, the parent is still responsible for any trouble they may find themselves in. Isn't the law strange how that all works? I mean if your 16 year old left home and vandalized a car and harmed a person…the parent is liable for the damages of all of it. But, that's another issue all together…or is it connected?
So are humans the new farm animals now or what?
In an article titled, "EXCLUSIVE: Ambrosia, the Young Blood Transfusion Startup, Is Quietly Back in Business", it tells of how the FDA visited the company and questioned them selling their young blood with the intent to regain youth and reverse aging when no tests were done to prove it. They closed down (so they say, at least publicly) after the Food and Drug Administration issued a buyer beware, cautioning consumers against using the service. But in 2020, during COVID of all times, Ambrosia was back up and running, according to Ambrosia's CEO and Founder, Jesse Karmazin. Read full story: EXCLUSIVE: Ambrosia, the Young Blood Transfusion Startup, Is Quietly Back in Business | by Emily Mullin | OneZero (medium.com)
Now what makes this interesting is twofold. The first is obvious… selling young blood for big dollars to people who don't want to age. So that is what they say. The second is the timing of this operation start up happens to be at the same time in 2017 that Theranos was shut down permanently and Holmes was indicted and awaiting a trial date. Theranos is the Elizabeth Holmes tiny pill size blood bank/extracting business that had the Kissinger, Albright, Clintons, General Mattis and Joey Biden, among other high-profile names endorsing and funding it…along with some of those named such as Kissinger and General Mattis sitting on the board of directors. Oh but that trial has come and gone…nothing there to see folks.
But, alas, another operation using the same biotechnology blood testing system as the Edison system…. popped up in Israel saying theirs worked where hers did not. Allegedly it had been in use since 2011 with success, even though no one ever heard of it being touted as any competition for Theranos. All the hype given by Presidents and Forbes Magazine and every piece of print out there had it labeled as a pioneer and nothing like it anywhere and solely patented etc.
But, low and behold, an Israeli tech firm Sight Diagnostics nabbed initial clearance by the US Food and Drug Administration (FDA) for its lab-grade blood testing system that can conduct a full blood analysis with just a few drops of blood, instead of vials obtained intravenously. And the Israel blood banks made it part of their Emergency Operations of the State and built an underground facility to house it…they broke ground at the same time Theranos closed permanently. But, that's how science and blood works right? Read: Dubbed 'Anti-Theranos,' An Israeli Startup Is Delivering On Blood Test Device With Results In Minutes (nocamels.com)
Again, they said their Edison worked where Elizabeths didn't and they put it under the Israeli Government Emergency Program so they won't have anyone snooping into it. Not at all. Oh does any one else's head hurt?
And just like that…. Israeli blood test startup Sight Diagnostics inks deal for distribution in UAE
Again… during COVID in Dec. 2020.
Read: Israeli blood test startup Sight Diagnostics inks deal for distribution in UAE | The Times of Israel
Meanwhile, the Special Counsel, Durham, trial against Clinton Lawyer, Michael Sussmann began today with lots of excitement.
John Durham released damning evidence in the form of a text message 'proving' Clinton lawyer Michael Sussman lied to FBI when he said he wasn't working for the DNC: 'I'm coming on my own – not on behalf of a client or company'.
The message:
'Jim – it's Michael Sussmann. I have something time-sensitive (and sensitive) I need to discuss. Do you have availibilty for a short meeting tomorrow?' the text provided by Durham reads.
'I'm coming on my own – not on behalf of a client or company – want to help the Bureau. Thanks.'
Baker allegedly replies, 'Ok. I will find a time. What might work for you?'
'Any time but lunchtime – you name it,' Sussman says.
The meeting that followed allegedly involved Sussman relaying suspicions about a connection between Trump and Russian-based Alfa Bank. It was Clinton's Attorney Sussman who worked for the DNC after Russia hacked the DNC servers and stole information.
The law firm Sussman used to work at, Perkins Coie, had retained the group Fusion GPS which hired former British spy Christopher Steele to compile his made-up dossier that was filled with lies on Trump. Sussman's partner at Perkins Coie was Marc Elias, who was representing Clinton's 2016 team and hired Fusion GPS.
Other news headlines from Politico announced that Durham had already won.
Read full article: Opinion | John Durham Has Already Won – POLITICO
Disclaimer, the video below has some harsh language… but the point it is making is awesome.
Excerpts from Empty Wheel News Story Titled:
Scene Setter For the Sussman Trial, Part Two: The Witnesses
May 16, 2022/25 Comments/in 2016 Presidential Election, emptywheel, Mueller Probe /by emptywheel
In this post, I laid out the elements of the offense, a single count of a false statement to the FBI, which will drive the outcome of the Michael Sussmann trial, in which jury selection begins today. As I showed, John Durham has to prove that:
Michael Sussmann said what Durham has accused him of saying, which is that he was not sharing information with the FBI on behalf of any client
Sussmann said that on September 19, not just September 18
Sussmann meant his statement to be understood to mean that no client of his had an interest in the data, as opposed to that he was not seeking any benefit for a client from the FBI
The lie made a difference in how the FBI operates
In this post I'd like to say a bit about the expected witnesses. Before I do, remember the scope of the trial, as laid out in several rulings from Judge Cooper.
Durham can only raise questions about the accuracy of the Alfa Bank anomaly if Sussmann does so first
He generally can only discuss how the data was collected via witnesses; with one exception, Cooper has ruled the emails between Rodney Joffe and researchers to be inadmissible in a trial about whether Sussmann lied
While Cooper found that 22 of 38 Fusion emails over which Democrats had claimed privilege were not privileged, he also ruled that because Andrew DeFilippis got cute in delaying his request for such a review, Durham can't use those emails or pierce any related claims of privilege at trial
That leaves the unprivileged emails between Fusion and journalists, which Cooper has ruled admissible; he even considered changing his decision and letting a tweet from Hillary come in as evidence (though note that the emails Durham got pre-approved barely overlap with the emails Durham wants to use at trial, so there still could be problems admitting individual emails at trial)
Cooper ruled the communications between Rodney Joffe, the person who shared the DNS anomaly with Michael Sussmann, and Laura Seago, his connection with Fusion, were privileged
Cooper ruled that Sussmann can elicit testimony from witnesses, including Robby Mook and Marc Elias, about how Trump's request that Russia hack Hillary some more made him not just a campaign opponent, but a threat to national security
Read full article: Scene-Setter for the Sussmann Trial, Part Two: The Witnesses – emptywheel
We need a few Lion Roars on this one!
Keep on Pressing Into The Kingdom of God! Press, press, press!!
Dianne