It's all about discernment. Today… everything is upside down and nothing is as it appears. We are bombarded with truth coupled with lies. The invisible enemy is saying one thing, then another. The invisible enemy has infiltrated into EVERYTHING, except one thing…..and that one thing is they cannot infiltrate those who are close to the Lord and take everything before God first through the power of the Holy Spirit. If it is obviously a lie…hear it not. If it is opposite of the propaganda…consider it….but believe nothing. Take all things before the Lord and ask for discernment. Ask to be shown and remember to wait upon the Lord and have Him show you what is true and what is a lie.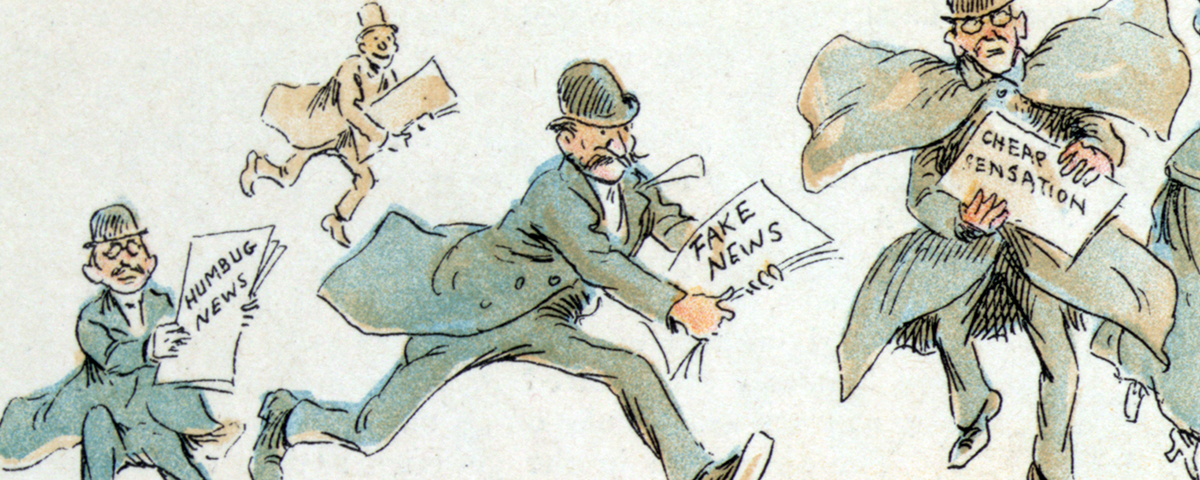 There is much truth intertwined with lies. The same as when the devil tempted Jesus in the wilderness. The devil used partial truths taken out of context to try and deceive Jesus. Jesus called him out on his deception by speaking the truth in the WORD OF GOD and NOT ALLOWING SATAN TO TAKE SCRIPTURE OUT OF CONTEXT!
That being said, remember… we all must look for the truths in the lies as the liars always sprinkle in a few grains of truth to make their words sound believable. That is the cunning in their deception.
Stand strong and remember to question all things. Take everything before the Lord and ask what is this that I am seeing. The Holy Spirit will show you and guide you in your understanding. Be still and wait for the Lord to show you, to speak to you, to open your eyes and see. To observe all things and listen. Hear what is spoken… ask for discernment in all things. This is an invisible enemy and its' power is in deception, lies, and fear…along with all the negative emotions that bring your energy down to the pits of despair. Stay joyous in the Lord knowing He is in you and you are in Him. You are not alone…you have the Power of the Holy Spirit and you are a child of God and belong to Him. The Lord has all of this chaos under control and is doing a new thing to cleanse all the strongholds it has set up against His children.
REJOICE FOR YOU ARE A CHILD OF GOD! YOU BELONG TO HIM! THE DEVIL HAS NO POWER OVER YOUR SOUL AND NO POWER OVER YOUR MIND EXCEPT THE POWER YOU GIVE TO HIM – SO DON'T GIVE IT TO HIM!
RESIST THE DEVIL AND HE SHALL FLEE – SHOUT IN THE NAME OF JESUS – GET BEHIND ME SATAN!
SO… NOW, DO WE TRUST THE FBI? IS THIS IMPORTANT TO KNOW? IF SO, WHAT DO WE GAIN FROM THIS? WHAT DO WE KNOW ABOUT BIDEN? DOES THIS PROVE ANYTHING?
Uh-Oh. Biden's Daughter Ashley Has a Diary and the Feds Are Investigating
BY KEVIN DOWNEY JR. NOV 05, 2021 7:15 PM ET
The FBI raid is linked to a diary allegedly belonging to Biden's oldest daughter, Ashley, and includes explosive allegations about inappropriate behavior by the president. Project Veritas purchased the diary after being approached by "tipsters" in 2020. The tipsters claim the diary was left behind in a room once occupied by Ashley Biden.
The FBI kindly asked O'Keefe not to mention the raids in a cover letter they sent with Grand Jury Subpoena.
The Government hereby requests that you voluntarily refrain from disclosing the existence of the subpoena to any third party. While you are under no obligation to comply with our request, we are requesting you not to make any disclosure in order to preserve the confidentiality of the investigation and because disclosure of the existence of this investigation might interfere with and impede the investigation.
Interestingly, a reporter from the New York Times allegedly contacted one of the journalists whose home was raided, less than an hour after the raid started, for a comment. How did the NYT know about the raid or what it involved? The FBI asked O'Keefe not to mention it yet somehow the NYT was in the loop. Huh…
Key Excerpt:
O'Keefe goes on to say that tipsters approached him with the diary, claiming it contained "explosive allegations" against then-candidate Joe Biden.
O'Keefe stresses that Project Veritas did not publicize anything in the diary as they could not authenticate what was in it, nor could they prove that it actually belonged to Ashley Biden.
When they contacted Ashley Biden's attorney to return the diary to her, lawyers refused to say whether or not the diary was the property of Ashley Biden.
"It begs the question," O'Keefe continues, "in what world is the alleged theft of a diary investigated by the president's FBI and his Department of Justice."
O'Keefe wraps up the video by declaring, "The politics of fear will not prevail in the United States of America." Read full story: Uh-Oh. Biden's Daughter Ashley Has a Diary and the Feds Are Investigating – PJ Media
More Headlines in the News that no one is talking about…but they are fact checking as not so. Therefore in the world of upside down…it just may be true???
Deep State CIA Spooks Defecting to "White Hats"?
The illegitimate administration's Central Intelligence Agency and its Deep State director, William Burns, may have a severe problem: A growing number of experienced field agents have eschewed vaccination mandates and expressed interest in defecting to the "White Hat" movement—a term that, generally speaking, applies to military forces and conservative politicians that have forsaken corruption in favor of fighting alongside patriotic armies.
On November 10, the offices of governors Greg Abbott (R-TX), Ron DeSantis (R-FL), and Kristi Noem (R-SD) received a letter that held the signatures of 34 field agents who claimed they had resigned their positions at the CIA because of the administration's unconstitutional vaccine mandate requiring all federal employees to get the jab. In the memo, the agents purportedly apologized for endorsing Joe Biden and Kamala Harris and for conducting "clandestine, illicit" operations against American patriots.
Key Excerpt:
Gov. DeSantis, he said, met the letter with suspicion.
"The governor knows the CIA is a Deep State tool. He knows it could be a trap, a Trojan Horse, because it seems too good to be true, and what seems too good to be true, usually isn't true. The footer of the letter said other Republican governors were copied on it, so hopefully they're viewing it with scrutiny, too. Ron will judiciously vet the crap out of that letter before he even sits down with one of those guys. For so many agents to suddenly defect and say 'hey, we want to come work for the good guy' is just unrealistically unbelievable," our source said.
Read full article: Deep State CIA Spooks Defecting to "White Hats"? – Real Raw News
Child Porn Dungeon Found in Newsom's Basement
By Michael Baxter -November 7,
Shamed California Governor Gavin Newsom had ulterior motives for living at his luxurious $4m estate instead of at the Governor's Mansion, as is customary for governors of all 50 states, for the Marines who arrested him on 1 November returned to his Fair Oaks home and made a shocking discovery: a child pornography dungeon in the basement of the 7,500sq-foot home.
A JAG source told RRN that a Marine reconnaissance team visited the estate on 2 November to "gather evidence" and ascertain whether Mrs. Newsom and the couple's four children were still secreted in the panic room to which they had fled the morning of Newsom's arrest.
"The house appeared empty, and Marines couldn't tell if the family was still locked in the safe room. They used thermal imaging and acoustic gear, but they still weren't sure. And they didn't want to breach the room with explosives and wound or kill the kids," our source said.
Then they hit pay dirt. While examining Newsome's office, the Marines found a concealed door beneath Newsom's $8,000 Jason Scott Castillo Desk, and the secret door opened into the unthinkable, a chamber with a king bed covered in stuffed animals and surrounded by video cameras. Several pair of children's pajamas were strewn about the room. Also, the Marines recovered numerous SD and Compact Flash cards from a locked strongbox under the bed. They reportedly viewed a snippet that sickened their stomachs. It showed a young girl—not one of Newsome's kids—performing oral sex on the tarnished governor. Read full article here: Child Porn Dungeon Found in Newsom's Basement – Real Raw News
Klaus Schwab arrested at his home in Switzerland
IF OUR FAKE NEWS LAMESTREAM MEDIA AND FACT CHECKERS ARE POO-POOING IT, I'M SHARING IT!! – LM conservativebeaver_skphjv
Beaver Exclusive
Klaus Schwab, founder of the World Economic Forum (WEF), has been arrested at his home in Cologny, Switzerland Friday and charged for multiple counts of fraud. A police source states that he was arrested on request of Europol in relation to crimes he allegedly committed during the COVID-19 pandemic. Klaus Schwab is currently in custody. His lawyer was not immediately available for comment.
According to Wikipedia: the WEF is mostly known for its annual meeting at the end of January in Davos, a mountain resort in Graubünden, in the eastern Alps region of Switzerland. The meeting brings together some 3,000 paying members and selected participants – among which are business leaders, political leaders, economists, celebrities and journalists – for up to five days to discuss global issues across 500 sessions.
According to the AP: The elite gathering typically draws hundreds of well-known government leaders, business executives, civil society advocates and artists, actors and musicians. However, Fox News commentator Laura Ingraham warned Fox News viewers in 2020 the meetings were centered around a globalist plan to "transform civil society."
Read full article here: Klaus Schwab arrested at his home in Switzerland as #GreatReset trends (trusttheq.com)
Keep Pressing Forward… November is uncovering the cover up…..press, press, press!
Dianne