Rumor has it that Rumble is going to make the biggest announcement it has ever made today.
Sometime today….according to Donald Trump Jr., Rumble is going to make a big history making announcement. Now I ask you…why would Donald Trump Jr. be excited about a Rumble secret that they are going to announce if it wasn't something big….that people were going to be excited about?
With the new Digital World Acquisition Corporation (DWAC) Stock surging on Trump's New "Truth Social" media platform, it looks like Trump is about to push truth in journalism through the roof! We will wait and see what the announcement by Rumble is….but, it sure looks like it's going to have something to do with a Trump player involved.
TRUMP MEDIA SURGES OVER 800% – CURRENTLY VALUED BEYOND $8 BILLION DOLLARS!
SUCCESS FEELS GOOD WHEN YOU RISE ABOVE YOUR GIANT BULLYS WHO WERE SILENCING YOU! TRUMP IS GIVING THE WORLD A PLACE TO SPEAK THE TRUTH WITHOUT THE EVIL ONES AND THEIR FAKE FACT CHECKING SMEAR CAMPAIGNS!
WHAT IS DWAC? Digital World Acquisition Corp. is a special-purpose acquisition company, or SPAC. It is basically a pot of money raised from investors with the intention of finding a private company to buy. DWAC held a public offering in September and began trading under the ticker DWAC. Shortly after, Trump Media & Technology Group, former President Donald Trump's new digital-media venture, announced that it would combine with DWAC and the market soared. Recently it hit the roof raising it's value to over $8 Billion dollars!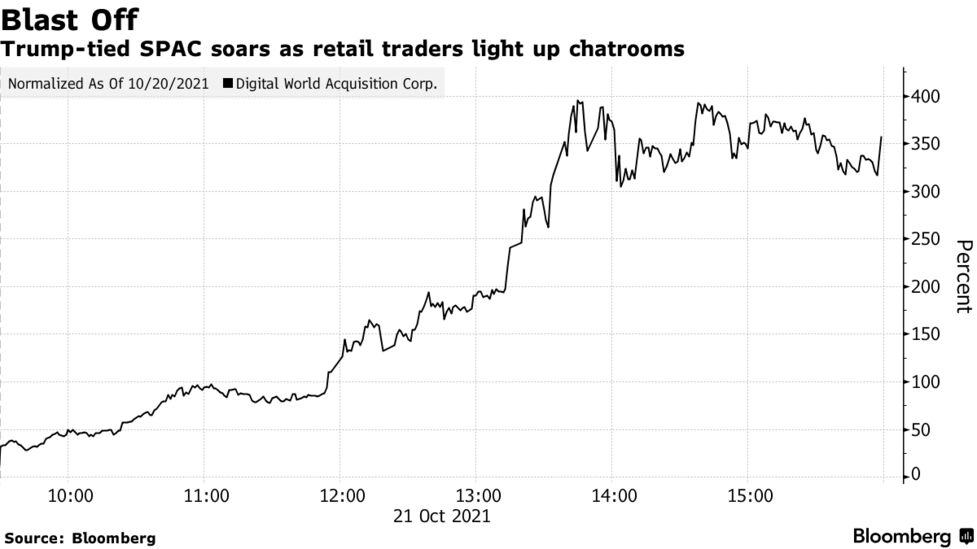 Learn more about it here…..
TRUMP IS TAKING DOWN THE FACT CHECKER DEEP STATE SWAMP SITES!
The good news is all the truth loving digital soldiers and patriotic journalists who actually investigate and bring the truth to the people will be freed of the fake news and all the wrap up smears. They will have no place to hide. The people who love freedom…we know where they will go and it isn't to the fact checking comply sites!
NOW THAT'S THE WAY IT'S DONE….GREAT MERCHANTS ARE FALLING ARE FALLING….WHO IS NEXT? THE HEAD IS ABOUT TO BECOME THE TAIL!
ENJOY THE SHOW ON THE ROAD TO THE KINGDOM….KEEP ON PRESSING!
DIANNE