The "Wrap Up Smear" Magic Wand Is Broken!
Trump knows who shot Ashli Babbitt! TODAY'S TRUMP STORM CONDITION…MILD TO MODERATE!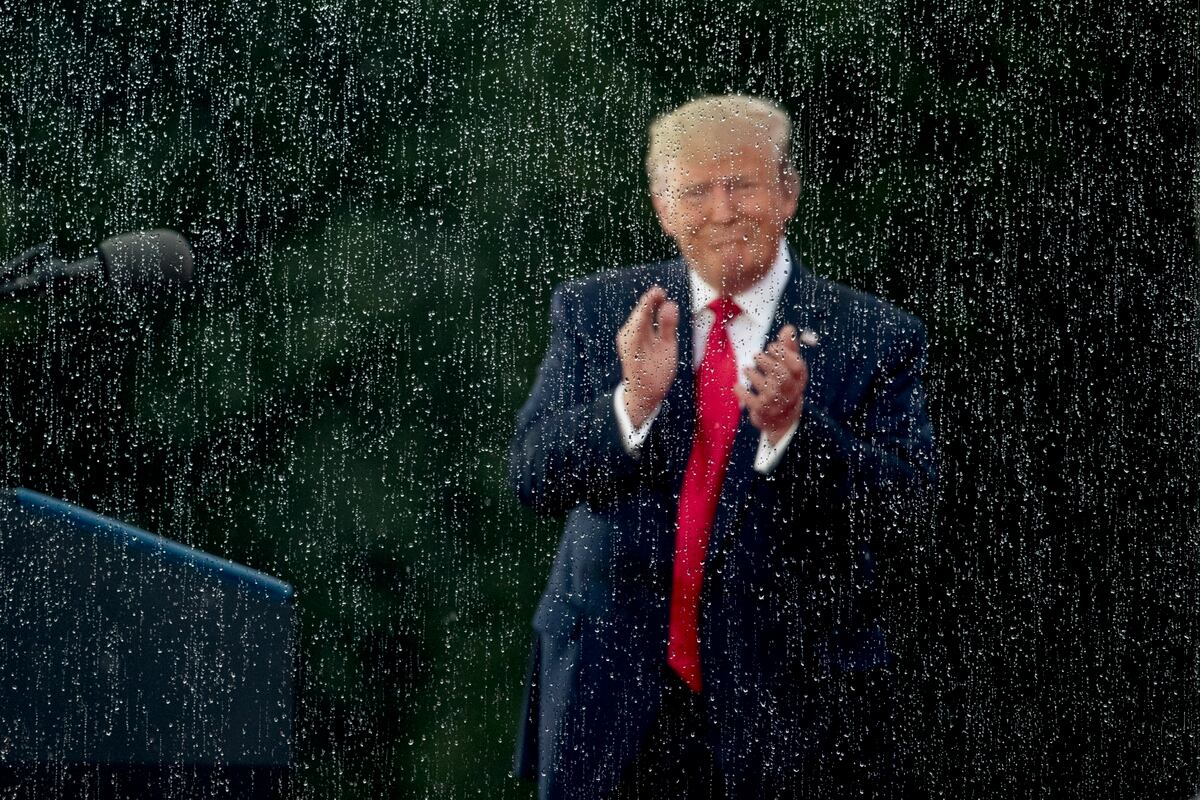 Today on Fox News, President Donald Trump stated he has heard information that Ashli Babbitt, was NOT shot by a member of the U.S. Capitol Police while storming Congress, but was killed by the "head of security" for a certain high official," who is a Democrat!
"I will tell you they know who shot Ashli Babbitt," Trump said. He also let it be known that the person's identity is being protected, but the "truth is going to come out."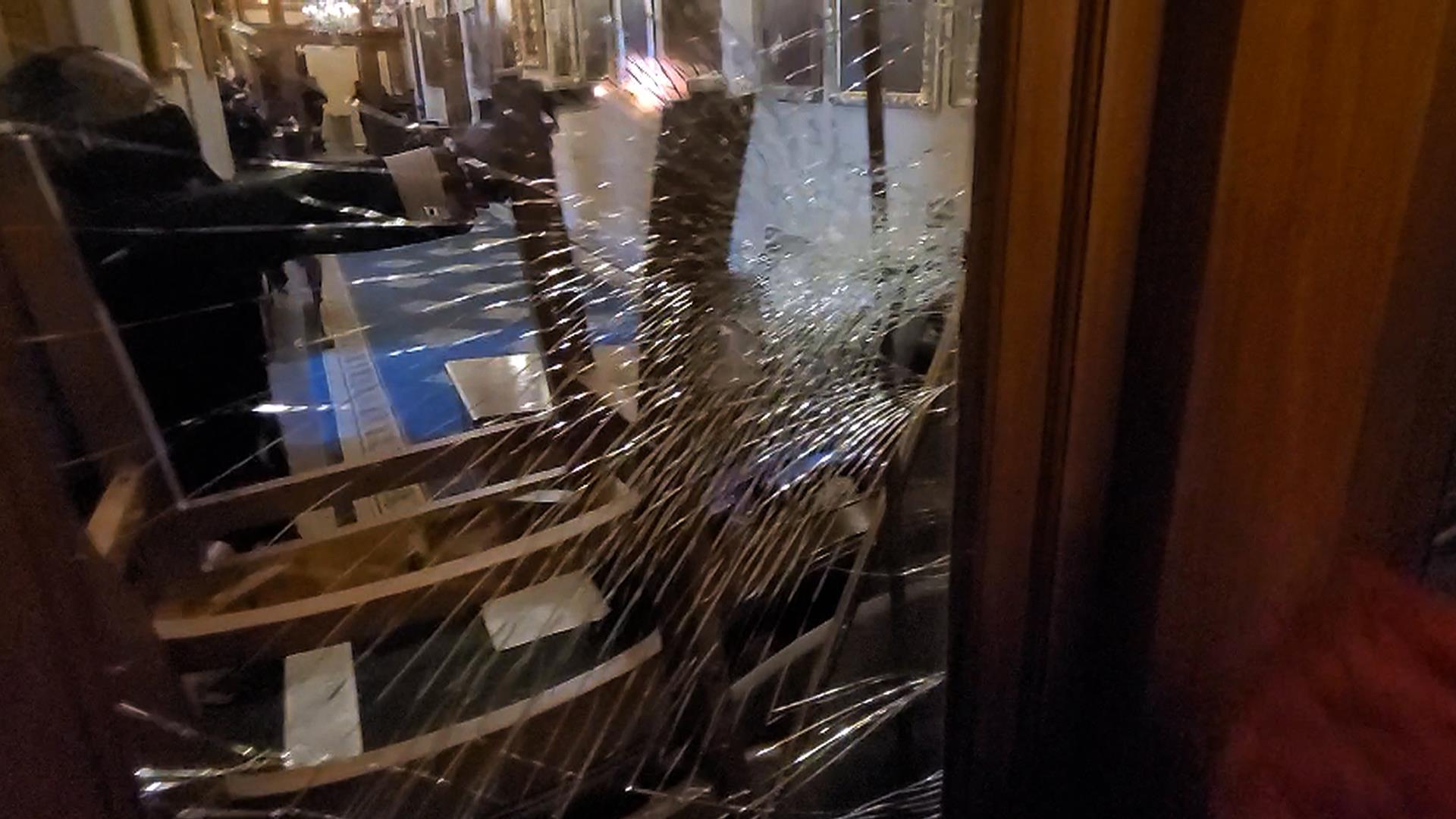 Trump is always correct when he tells the public what is taking place. We have all watched how he speaks the truth and the fake news goes crazy trying to discredit him. Fake news pushes their lies and the public chooses a side. Then the frenzie begins as all the airways add more lies into the smear and start to call Donald Trump crazy. Meanwhile, once again, Trump was successful at luring the fake news into his trap of making his story front page news. Once they get sucked in, he has the world's attention and the real discussion begins. The one President Trump wants to have. They never learn their lesson. They do it every time.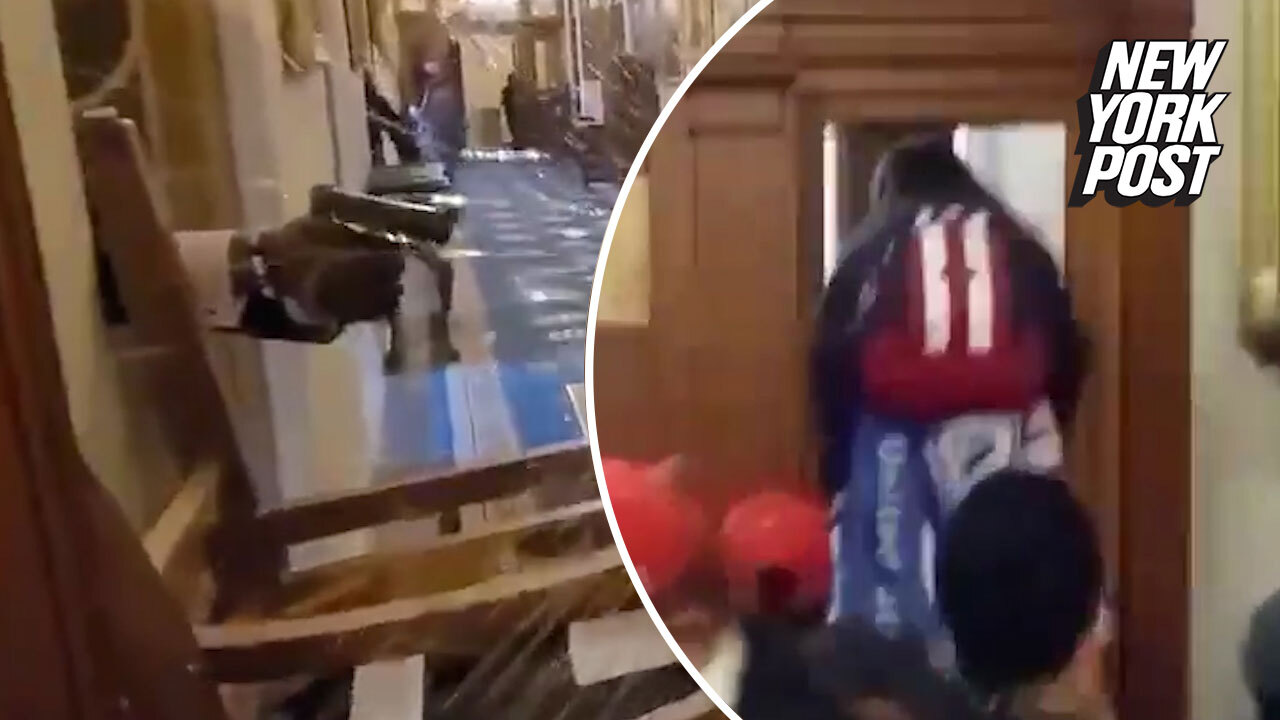 After President Trump gets everyones attention, Trump presses forward revealing clues and people start digging deep into the rabbit hole and finally the truth is revealed, everyone sees it and Trump is right! Meanwhile the media says nothing and goes to work on the next smear. All the while the fake news circles back to square one looking like the liars they are and repeat the process again. They continue the same process expecting different results, and have no idea their "wrap up smear" magic wand is now broken!
Here's what we were told – excerpts below from: Trump Claims To Have New Information About Ashli Babbitt's Death As He All But Confirms 2024 Presidential Run (forbes.com)
KEY BACKGROUND
Babbitt was shot in the shoulder while climbing through a broken door into the Speaker's Lobby as a crowd of rioters tried to gain access to the House of Representatives chamber. The Department of Justice announced in April that it would not bring charges against the officer who fatally shot Babbitt, determining the shooting was necessary "in self-defense or in defense of the Members of Congress and others evacuating the House Chamber." Nonetheless, Trump—along with other influential Republicans—have focused intensely on Babbitt's death in the riot's aftermath, trying to paint her as a martyr and her killing as part of a nefarious plot. Rep. Paul Gosar (R-Ariz.) prompted backlash after claiming during a congressional hearing last month that Babbitt was "executed" and that the police officer who shot her was "lying in wait." Meanwhile, the rioter's family members have repeatedly appeared on the popular Fox News show hosted by Tucker Carlson, who describes Babbitt's death as a "homicide."
SURPRISING FACT
The U.S. Capitol Police said after the riot that it was one of the force's officers that shot Babbitt and there is no evidence to the contrary. Unlike its neighbor, the Washington, D.C. Metropolitan Police Department (MPD), Congress has not required the U.S. Capitol Police to follow the public reporting or transparency protocols that govern most large municipal police forces. While D.C. police are required by law to release the names of officers involved in deaths or serious uses of force within five days of the incident, the Capitol Police force is not—and has often chosen to withhold that information in previous cases.
Since January 6, 2021, we have been shown videos, told all types of stories, and have come to our own conclusions. Some say she wasn't killed, it was staged. Others say she was shot in the face and killed. Some say she was shot in the shoulder and later died at the hospital. See what disinformation fake media has done and always does the same. Why? To confuse and protect their own cabal who lie, and create false flags that cost innocent people their lives.
President Trump is out to set the story straight and expose the liars. He will prove the Capitol Riot was staged, preplanned and the real victims were the supporters who came to the Capitol by invitation of President Trump to hear his speech and show support for a fair electoral count. This was all legal and the way the Constitution allows citizens to show their congress persons and senators their expressed concerns with how their elected government officials are or are not serving them fairly. It is their right to gather and speak out peacefully.
On the other side of the Capitol, video footage has shown that 5 buses were allowed into the Capitol grounds with a police escort. They unloaded and most of the passengers were recognized as known ANTIFA members. They were escorted by DC Police and the gates were opened for them to flood into the Capitol and breech the doors. Videos also show capitol police opening the secured doors allowing ANTIFA inside.
So, this is what we are dealing with. Video footage that tells the real story, and fake news trying to wrap up Pelosi and McConnell's smear. Pelosi and McConnell are in charge of the Capitol Police. It has been said their speaker positions give them the duty as a Mayor of a municipality. Only they are the little mayors of the Capitol. Both of them did nothing to help the Capitol Chief of Police stop the breech of ANTIFA, and neither did anything to help stop any of the escalation.
THEIR SMEAR CAMPAIGN WILL NOT SUCCEED! THE LEFT WILL BE EXPOSED FOR THE TREASONOUS TRAITORS THEY ARE! THE REAL CAPITOL BREECH WAS A TREASONOUS COUP!
The traitors/criminals/fake news/politcal hacks, AKA progressive democrats, always take a piece of the truth and sandwich it inside of their wrap up smear with their paid crisis actors and private terrorist groups they pay…specifically shown here, ANTIFA. It is time to expose this group for what it really is and that is a Cabal organized terrorist organization brought to a new level under Obama's supervision and direction. It is his private civilian army signed into action under his executive order for the DOD.
"We cannot continue to rely on our military in order to achieve the national security objectives we've set. We've got to have a civilian national security force that's just as powerful, just as strong, just as well-funded," Obama said in July 2, 2008.
READ OBAMA'S ENTIRE PRESIDENTIAL DIRECTIVE: DoD Directive 3025.18, December 29, 2010 (uscg.mil)
President Trump is now playing his Capitol Riot Cards and these treasonous elected politicians will be revealed for the crimes they have committed against the American people. These crimes are both criminal and treasonous. Those who were involved in perpetrating the crimes are now on the run and there is no where to hide. They are busted and Trump has seen Nancy's lap top and it has been confiscated and is in the hands of the right authorities.
What President Trump is about to expose is huge! The world will see who is behind the orgs that have funded domestic terrorism like BLM, ANTIFA, and other paid actors in this live theater drama that has raged out of control. He will expose the wrap up smears for what they really are and fake news will have its' share of indictments of all who partook in these treasonous crimes against "We The People". Charges, and indictments will be served on all Federal officials and state governors, down to municipalities and their mayors, and all legislative bodies fed, state and local, who have participated in this pay to play game of destruction. You are about to see God's giant HAMMER SLAM DOWN ON CORRUPTION!
If President Trump is telling the people to look at this…that means he has everything he needs to LOCK THEM UP, and all that is left is to create public awareness to the truth and the facts. The other thing this means is something BIG IS TAKING PLACE, so they need us to look over here and not over there. At least not yet. So…my mind can't help but want to explore "OVER THERE". I've already seen the stuff over here. Smile. But, I have looked over there too for years and I see Justice is Coming and it is not turning back!
Watch the rats scramble and run into crevices that we never knew existed…they are cornered. Their assetts are about to be frozen. Where they are going, they won't need them anyway. God bless President Trump and all the freedom fighters from the top brass down to the smallest one on the street shouting freedom!
Stay Strong!
Dianne
Also Remember to give Tina Forte a shout out and support! She is taking out the trash – AOC has got to go! Vote for Tina Forte in the upcoming New York election for congress! Tina Forte For Congress – The Voice YOU Deserve!! (realtinaforcongress.com)